WORLD HAPPINESS SUMMIT®
CONNECTION 2023
Lake Como, Italy March 24-26, 2023

Simultaneous Translation to Italian
THE HAPPINESS EVENT OF THE YEAR - In Europe for the First Time!
The World Happiness Summit® (WOHASU®) is a 3-day event that unites the world's leading experts in the science of happiness and wellbeing with a global audience to learn practical tools for a happier life.
Meet Some of the Speakers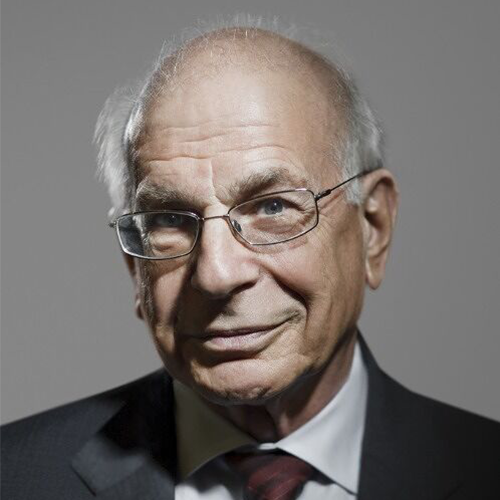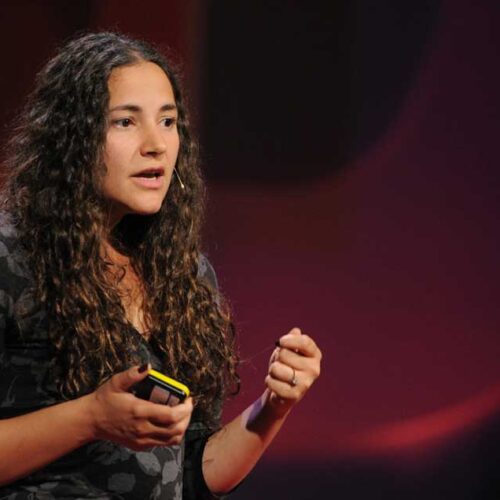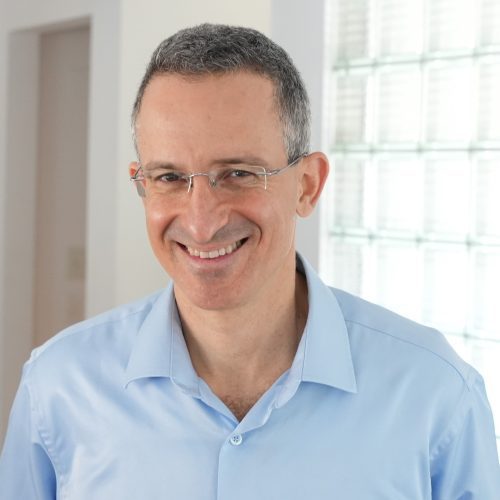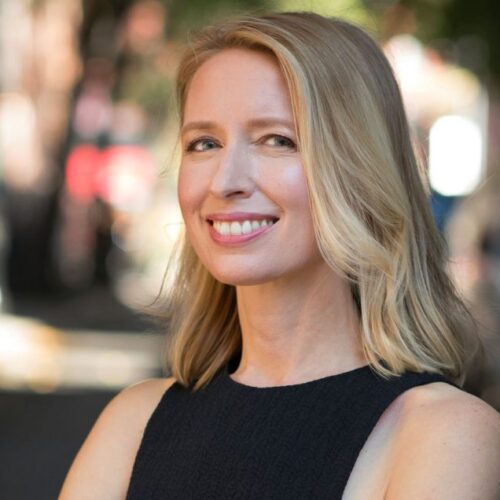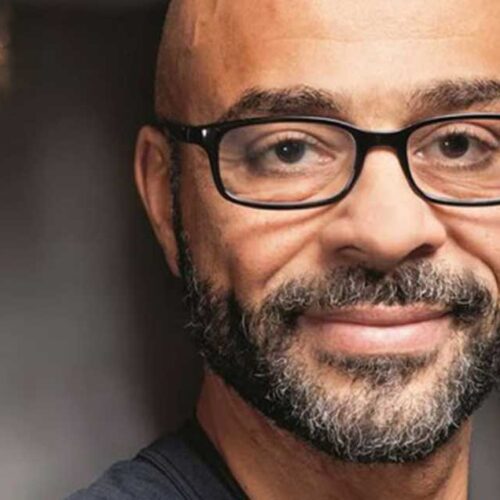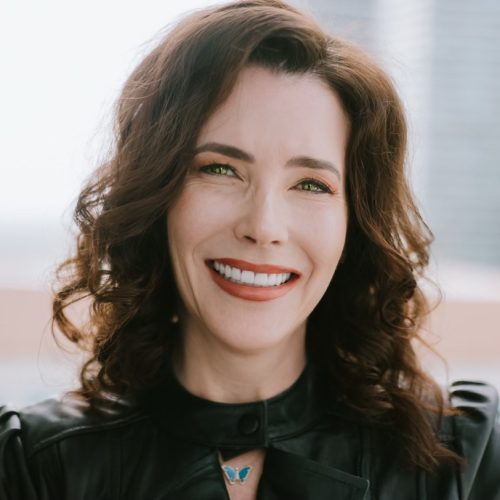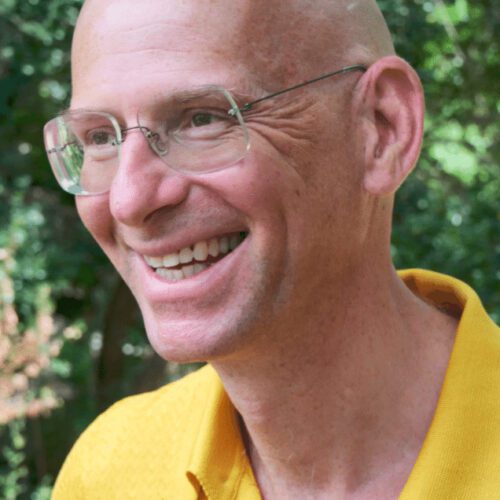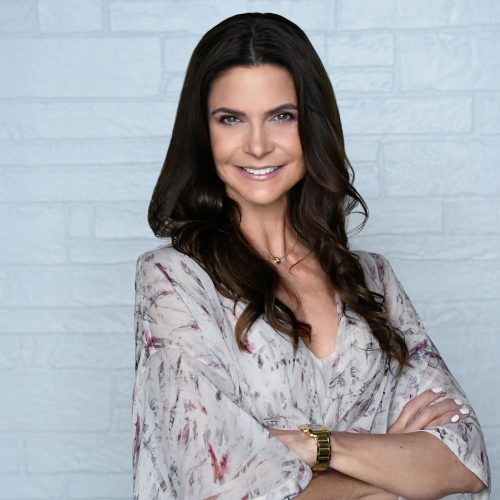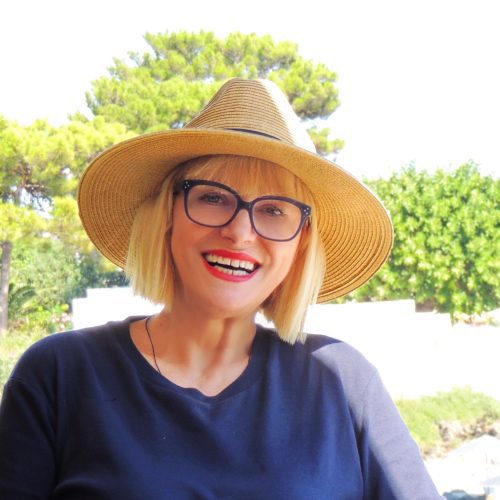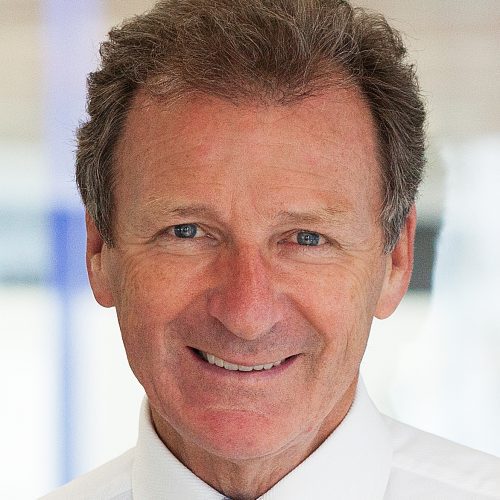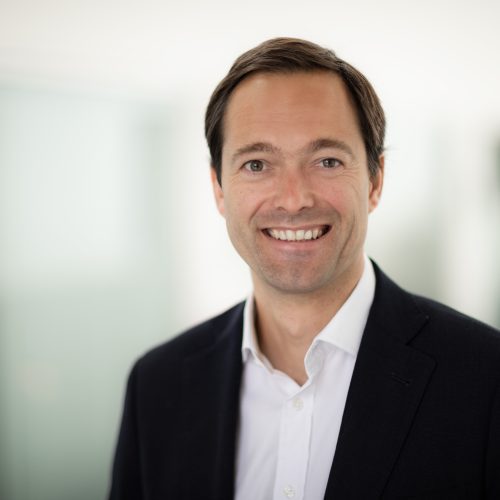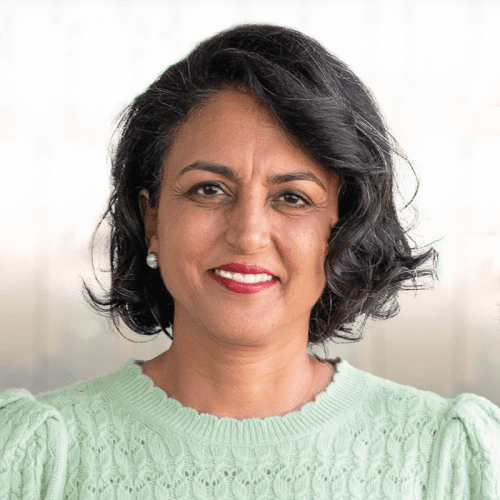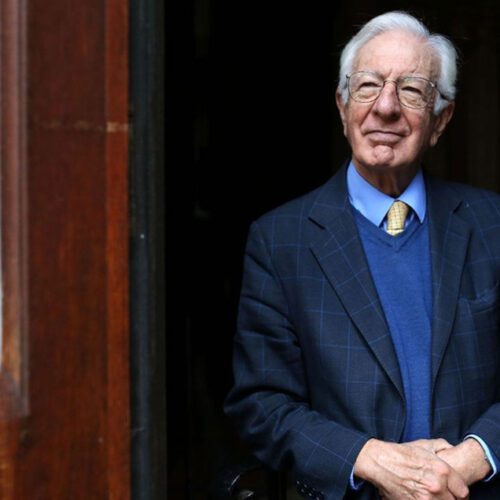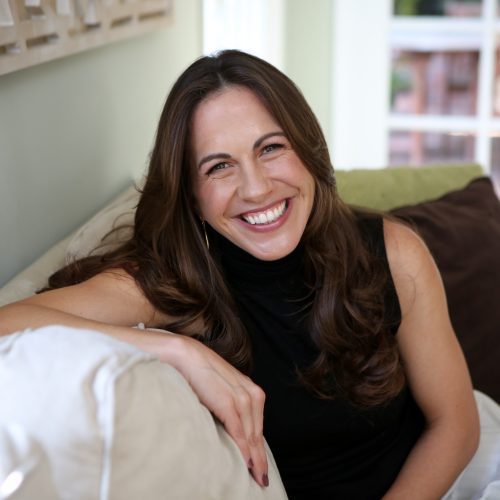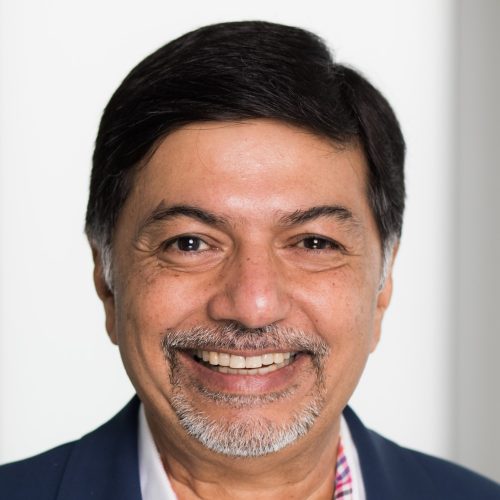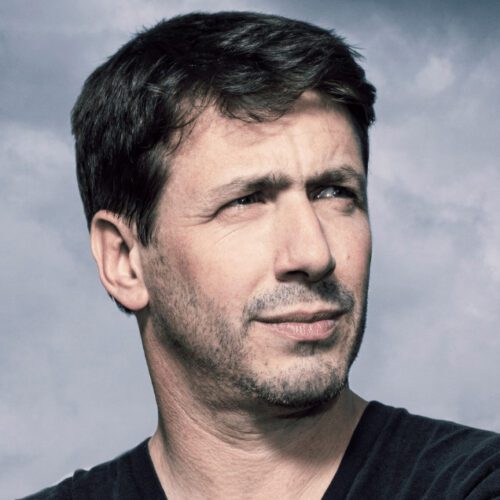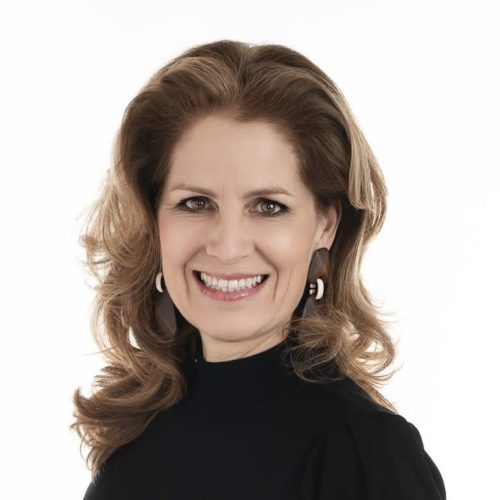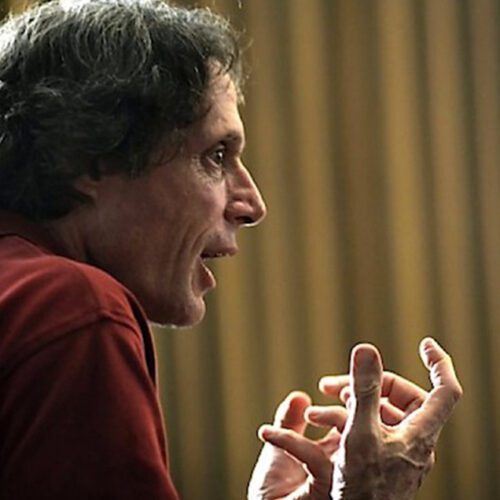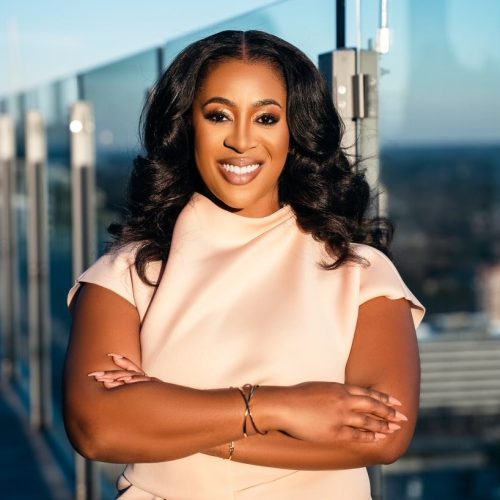 Nobel Prize Laureate, Economics 2002
Dr. Daniel Kahneman
Daniel Kahneman is Professor of Psychology and Public Affairs Emeritus at the Princeton School of Public and International Affairs, the Eugene Higgins Professor of Psychology Emeritus at Princeton University, and a fellow of the Center for Rationality at the Hebrew University in Jerusalem. Dr. Kahneman has held the position of professor of psychology at the Hebrew University in Jerusalem (1970-1978), the University of British Columbia (1978-1986), and the University of California, Berkeley (1986-1994). Dr. Kahneman is a member of the National Academy of Science, the Philosophical Society, the American Academy of Arts and Sciences and a fellow of the American Psychological Association, the American Psychological Society, the Society of Experimental Psychologists, and the Econometric Society. He has been the recipient of many awards, among them the Distinguished Scientific Contribution Award of the American Psychological Association (1982) and the Grawemeyer Prize (2002), both jointly with Amos Tversky, the Warren Medal of the Society of Experimental Psychologists (1995), the Hilgard Award for Career Contributions to General Psychology (1995), the Nobel Prize in Economic Sciences (2002), the Lifetime Contribution Award of the American Psychological Association (2007), and the Presidential Medal of Freedom (2013). Dr. Kahneman holds honorary degrees from numerous Universities.
Professor and Speaker - Yale University
Dr. Laurie Santos
Psychologist Dr. Laurie Santos is an expert on human cognition, its origins, and the evolutionary biases that influence our all-too imperfect life choices. She is also knowledgeable in how behavioral change through positive psychology can lead to a happy and fulfilling life.
Currently the big project of Dr. Santos is to positively influence the culture of Yale University by teaching happiness and well-being. She created a course so meaningful that it became the most popular class taken at Yale in over 316 years.
In her course, Psychology and the Good Life, Santos teaches her 1200 students about behavioral change through positive psychology. Dr. Santos wants her students to be more grateful, procrastinate less and increase social connections. She believes that those positive habits will decrease mental health issues on campus and create happier and more motivated students.
From her research, Santos speaks to how we are biologically programmed to be motivated by sex, to be deeply influenced by other people — and to repeat our mistakes. And while Santos often uses subjects from the animal kingdom to help explain our sometimes-illogical behaviors, she also provides advice on how to engage our uniquely human faculties to counteract evolution, choose more wisely, and live happier lives.
Dr. Santos was appointed Head of Silliman College on July 1, 2016 to a five year term. She is a professor of Psychology at Yale University, where she serves as Director of the Comparative Cognition Laboratory as well as the Canine Cognition Center, a research facility that studies how dogs think about the world. She teaches one of Yale's most popular undergraduate courses, Sex, Evolution, and Human Nature. She obtained her Ph.D. in Psychology from Harvard University.
Her numerous awards for science, teaching, and mentorship include the Stanton Prize from the Society for Philosophy and Psychology for outstanding contributions to interdisciplinary research.
Speaker and Author, former Harvard lecturer - Happiness Studies Academy
Dr. Tal Ben-Shahar
Tal Ben-Shahar is an author and lecturer. He taught two of the largest classes in Harvard University's history, Positive Psychology and The Psychology of Leadership.
Tal is a serial entrepreneur and has created and delivers the online Certificate in Happiness Studies.
HSA is the first and only program of its kind, with students from all around the world.
Today, Tal consults and lectures around the world to executives in multi-national corporations, the general public, and at-risk populations. The topics he lectures on include leadership, happiness, education, innovation, ethics, self-esteem, resilience, goal setting, and mindfulness. His books have been translated into more than twenty-five languages, and have appeared on best-sellers lists around the world. An avid sportsman, Tal won the U.S. Intercollegiate and Israeli National squash championships. Today, for exercise, he swims, dances, and practices Yoga. He obtained his PhD in Organizational Behavior and BA in Philosophy and Psychology from Harvard.
Physician, Writer and Educator
Dr. Kelli Harding
Dr. Kelli Harding wants to make the world a kinder and healthier place. She believes everyone deserves to be treated with dignity and kindness.
Dr. Harding is a Columbia University trained board certified psychiatrist. She is based in New York City and specializes in the interplay between mental and physical health. Her goal is to care for every patient with a comprehensive, holistic approach. Dr. Harding is the author of THE RABBIT EFFECT: Live Longer, Happier, and Healthier with the Groundbreaking Science of Kindness (Atria Books, Fall 2019).
In her work as a physician, writer, and educator, Dr. Harding explores the science of kindness and the social dimensions of health. These hidden factors affect the body in profound ways, altering metabolism, immune functioning, mental health, and the course of disease. In her work as a doctor, she combines the latest biomedical advances with big-picture public health research to help people live well, even with chronic disease or serious illness.
Dr. Harding works with individuals, groups, and the general public to foster emotional wellbeing. Her warm engaging style focuses on compassion and connection. She's appeared on Today, Good Morning America, NPR, The New York Times, Medscape, BBC, Oprah.com, Thrive Global, Psychology Today, mindbodygreen, Refinery 29, Tracy Anderson's PER4MANCE PROGRAM, Parents Magazine, Inc. and U.S. News and World Report.
Former Chief Business Officer for Google [X], Author and Founder One Billion Happy
Mo Gawdat
Mo Gawdat is the former chief commercial officer of Google [X], a serial entrepreneur, and the author of Solve for Happy.
Mo has an impressive combined career spanning 27 years, starting at IBM Egypt as a systems engineer before moving on to a sales position in the government sector. Venturing to the United Arab Emirates, Mo joined NCR Abu Dhabi to cover the non-financial sector. He then became familiar with the consumer goods industry as a Regional Manager for BAT. At Microsoft, he held various roles over a period of seven and a half years, in his last role at Microsoft he led the communications industry in emerging markets around the world.
Mo joined Google in 2007 to launch its business in emerging markets. He is fascinated by the role technology plays in empowering people in emerging communities and has dedicated years of his career to that passion. Over a 6-year period, Mo started about half of Google's operations worldwide.
Mo is the author of "Resolve to be Happy: Designing Your Path to Joy" (2017). Through his 12-year research on the subject of happiness, he created a well-designed algorithm and repeatable model for reaching a state of uninterrupted happiness regardless of life circumstances. Mo's happiness model proved to be very effective. And, in 2014, it was put to the test when Mo lost his son Ali due to a preventable medical error during a simple surgical procedure. Solve For Happy is the cornerstone of a mission that Mo has committed to as his personal mission, a mission to deliver his message of happiness to 10 million people around the world. #unbillionhappy
Author, Podcast Host, Public Speaker and Chief Well-being Officer, Deloitte 
Jen Fisher
My passion for well-being began with my journey through surviving breast cancer and managing work burnout. In a prior role, I spent most of my waking hours at work and slept with my cell phone at home. One morning, I realized I didn't have the energy to get out of bed.

Lucky to get the help I needed to regain my physical and mental health, I learned to establish boundaries to achieve life-work integration. The change in my outlook and productivity was profound, which led me to propose a firm-wide well-being strategy at Deloitte. Because Deloitte places such a high value on its people, this strategy was not only enthusiastically endorsed, but I also found myself in my dream job as Deloitte's first Chief Well-being Officer (CWBO).

𝗪𝗲𝗹𝗹-𝗯𝗲𝗶𝗻𝗴 𝙒𝙤𝙧𝙠𝙨

Research proves that well-being works—benefiting not only employees but also employers and customers. Companies that prioritize employee care can expect to see results such as:

◉ Increased morale, engagement, and productivity
◉ Reduced burnout and absenteeism
◉ Improved talent recruitment and retention
◉ Significant bottom-line gains

As CWBO, I evolved Deloitte's health & wellness program into a first-of-its-kind holistic, inclusive well-being strategy. I pioneered the conversation around mental health at work, launching Deloitte's Mental Health program focused on changing perceptions and stigma around mental health. I'm proud of the groundbreaking human-centered culture we've created at Deloitte.

I often speak and write on the importance of well-being and social connection at work, as well as resilience, happiness, and productivity. I'm the Life-Work Integration Editor-at-Large for Thrive Global, creator & host of the WorkWell Podcast, and co-author of bestselling book Work Better Together.

A wellness and healthy lifestyle enthusiast, I believe self-care is a daily pursuit and consider myself an exercise fanatic, sleep advocate, and book nerd. My husband Albert, dog Fiona, and I enjoy living in Miami. You can find me on LinkedIn at Jen Fisher, Twitter @jenfish23, and Instagram @JenFish23. You can also receive my personal insights and reflections on well-being directly to your inbox by subscribing to my newsletter, "Thoughts on Being Well" @jenfisher.substack.com.
Chief Executive Officer (CEO) of DHL Express Europe
Alberto Nobis
Overseeing almost 50 countries and territories, Alberto Nobis is the Chief Executive Officer (CEO) of DHL Express Europe since 2019. He has been with the company for 15 years. First, he served as the Chief Financial Officer (CFO) of DHL Express Italy, then as the CFO of DHL Express Europe and later – the CFO of DHL Express Global.
In 2013, Alberto took over as the CEO of DHL Express Italy. He is a graduate in Economics from the University of Bologna, Italy, where he obtained his management education. His mission as a leader is to ensure that everyone around him maximizes their own potential. He is very proud of the many accomplishments that DHL Express has attained including being named World's Best Workplace in 2021 by Great Place to Work.
In his free time, Alberto loves to live in touch with nature, embrace his passion for yoga, practice sports and listen to podcasts. He was a professional volleyball player for Italy men's national volleyball team.
Social Entrepreneur, Author and Founder/CEO of WOHASU®, producer of the World Happiness Summit®
Karen Guggenheim
Karen Guggenheim is a pioneer in the global happiness movement, a leader in promoting the science behind wellbeing to an international audience, and a motivational speaker inspiring people about how to grow post trauma and rebuild a life focused on meaning, purpose, and happiness. She the creative force behind the World Happiness Summit®, the leading wellbeing conference promoting the benefits of an evidence-based approach to increase happiness in all areas of life. She is also CEO of WOHASU®, the comprehensive wellbeing ecosystem named after the Summit that is inspiring a fast-growing movement sending a positive rippling effect around the world.
In 2016 after personal tragedy, Karen drastically altered her career path and invested her time, talent, and treasure to create WOHASU®, a global wellbeing brand fostering a movement for optimism, positivity, resilience, happiness, and community. Her first book will be published by Rizzoli in March 2023 in Italy.
Karen produces the annual World Happiness Summit; a 3-day event that unites the world's leading experts in the science of happiness and wellbeing with a global audience to learn practical tools for a happier life. Along with fellow experts, she has also develop unique trainings like the WOHASU/Florida International University Chief Happiness Officer Certification, the only CHO program in the world certified by a university.
At heart, Karen is a creator and storyteller who focuses on cultivating the global happiness movement to foster connection, highlight our shared humanity, and acknowledge that the route to happiness often requires us to travel through considerable pain and trauma. She shares her own compelling story to weave these concepts through a real-world lens that moves and inspires audiences and helps them figure out how to activate these ideas into practices for a happier life.
A popular speaker, happiness educator and community builder, Karen's mission is to make a case for happiness by highlighting the opportunities for win-win scenarios created by learning and implementing evidence-based tools and policies that make people, organizations, and communities thrive. Under her leadership, WOHASU® LLC was awarded with the "Key of the City of Miami" by the Miami Mayor and the members of the Miami City Commission.
International Speaker, Author and Professor
Dr. Sandro Formica
Embracing his unconventional path in academia and life, Sandro Formica, Ph.D., lives every day in full commitment to his Life Purpose, "To integrate the science of happiness in firms, educational institutions and governments." For that reason, he created a business format that aligns personal development processes with the goals and mission of positive organizations. Sandro's work aims at increasing individual and organizational performance based on applied, scientific evidence.
Sandro contributed to the development, analysis and testing of a strategic management model named "Co-Alignment" and modified it to integrate values, talents, imagination and purpose in the context of positive organizations managed by self-aware executives.
Sandro has provided consulting and executive education services to global and regional hotel corporations such as ACCOR and Intercontinental, coordinated transnational European Union projects in hospitality and tourism, and conducted "Think Tanks" with leading decision-makers in the Middle East, New Zealand, France, Spain, Italy, and the U.S.
As an academic, he published in international peer-reviewed journals on human motivational factors and behavioral decision-making in the context of travel, executive education needs, United States vs. Europe education systems, and predictability of human preferences in future global travel. His research papers were presented at several international conferences, such as the World Business Congress and the Quality of Life World Conference.
Currently, Sandro teaches The Science of Happiness and Personal Empowerment at Florida International University. Also, he teaches The Economics of Happiness in selected European universities.
Get the book: Personal Empowerment: Empower the Leader Within You
Chef, Restaurateur, Author and Healthy Lifestyle Expert
Chef Maria Loi
Chef Maria Loi is an internationally renowned entrepreneur, author, television personality and philanthropist working to change the world – one healthy bite at a time. Known as the Julia Child of Greece, she isthe founder and face of a lifestyle brand that nurtures a healthy body and soul, melds the inspiration of ancient Greece with a modern approach to the Mediterranean diet, cooks up a heaping dose of happiness, humor and joy and helps people boost their immunity and improve their health, wellness and longevity.
Chef Loi is passionate about sharing the magic of all things Greek – especially the culinary treasures, recipes and practices passed down through the generations and from her grandfather. Deeply popular and beloved inGreece and a food superstar in the U.S., she exudes kindness, friendliness and warmth, makes a friend of everyone she meets and lights up rooms with her bountiful energy, infectious smile and hearty laugh.
The founder of Loi Food Products, a specialty brand built on traditional ingredients from Greece; her pastas, beans, botanical herbs, refrigerated dips, honey and olive oil are sold on QVC, at Whole Foods Markets and in other stores.
The author of more than 36 cookbooks, she is also host of a new show, THE LIFE OF LOI, debuting on PBS in 2021. It aims to build an inspirational and educational movement around the Mediterranean diet and lifestyle – from ancient to modern, food to culture and everything in between.
The namesake of three restaurants, including the current Loi Estiatorio in Manhattan, Chef Loi has cooked for celebrities and Presidents. But she most enjoys gathering with a roomful of diners over a good meal filled with laughter and stories and passing out smiles and homemade cookies to children who visit her restaurant.
Named an official Ambassador of Greek Gastronomy by the Chef's Club of Greece, Chef Loi is also a passionate and dedicated philanthropist who supports a wide variety of causes focused on children and the underserved.
Former Cabinet Secretary and Head of the British Civil Service
Lord Gus O'Donnell
Gus O'Donnell was Cabinet Secretary and Head of the British Civil Service from 2005-2011 and in 2010, he oversaw the introduction of the first coalition government since the Second World War. He oversaw the introduction by the Office of National Statistics of the UK's national wellbeing data. After retiring as Cabinet Secretary he has worked intensively on wellbeing issues, helping to establish the What works centre on wellbeing and writing on how to use wellbeing as a guide to policy. This includes ch.6 of the World Happiness Report, 2013, chairing the report on Wellbeing and Policy produced by Sir Angus Deaton, Lord Layard, Martine Durand and David Halpern ( commissioned by the Legatum Institute). Most recently, as Co- chair of the All Party Parliamentary Group on Wellbeing, he has overseen a report on what a Spending Review based on Wellbeing would look like.
Director of the Wellbeing Research Centre, Oxford University
Dr. Jan-Emmanuel De Neve
Jan-Emmanuel De Neve is a Belgian economist and professor at the University of Oxford where he directs the Wellbeing Research Centre. He is best known for his research on the economics of wellbeing which has led to new insights into the relationship between wellbeing and income, productivity, economic growth, and inequality. De Neve is also an editor of the World Happiness Report. His research was selected among "The Management Ideas that Mattered Most" by Harvard Business Review and he was awarded the inaugural Ruut Veenhoven Award for his contributions to the scientific study of happiness. He is a frequent advisor to governments and businesses, including Gallup, Unilever, and jobs site Indeed, as well as start-ups such as Psychological Technologies and Butterfly AI. Jan obtained his PhD from the London School of Economics and was a Fulbright Scholar at Harvard University. His research and commentary regularly feature in the media, including in The Economist, Financial Times, Harvard Business Review, and on the BBC. He is a frequent speaker at academic and non-academic conferences, including at PopTech and TED.
Physician, Author, Speaker and Coach
Dr. Neha Sangwan
Dr. Neha Sangwan, CEO of Intuitive Intelligence is an Internal Medicine physician, international speaker and corporate communication expert who empowers people toward better health by teaching them practical communication tools to strengthen their relationships, decrease their stress, improve their health and save them time.
Neha earned a B.S. in Mechanical and Biomedical Engineering from Michigan State University, attended the State University of New York at Buffalo for medical school, and completed her residency training at Temple University Hospital. She worked in the hospital for a decade before founding Intuitive Intelligence, her private practice and corporate consulting firm, where she integrates the science of medicine and the art of communication to empower her clients to improve their health and their lives.
Neha is also the author of TalkRx: Five Steps to Honest Conversations that Create Connection, Health and Happiness. To learn more, visit Doctorneha.com.
Economist, Professor, Co-Editor World Happiness Report & Co-Founder Action for Happiness
Lord Richard Layard
Richard Layard is a British labor economist, currently working as program director of the Centre for Economic Performance at the London School of Economics. His early career focused on how to reduce unemployment and inequality. Richard was Senior Research Officer for the famous Robbins Committee on Higher Education. This committee's report led to the massive expansion of UK university education in the 1960s and 1970s.
Following research on happiness begun in the 1970s by economists such as Richard Easterlin at the University of Southern California, he has written about the economics of happiness, with one theme being the importance of non-income variables on aggregate happiness, including mental health. Richard is co-editor of the World Happiness Report and Global Policy Report, and co-founder of Action for Happiness.
Professor, UCLA's Anderson School of Management
Dr. Cassie Holmes
Cassie Holmes is a professor at UCLA's Anderson School of Management and author of Happier Hour: How to Beat Distraction, Expand Your Time, and Focus on What Matters Most. Trained as a social psychologist, Professor Holmes earned her PhD at Stanford's Graduate School of Business and her BA at Columbia. An award-winning teacher and researcher on the role of time in cultivating happiness and satisfaction in life, Professor Holmes's work has been widely published in lead academic journals and featured in such outlets as NPR, the Economist, the New York Times, the Wall Street Journal, the Atlantic, and the Washington Post.
Co-Founder and Chairman Emeritus of Conscious Capitalism Inc
Dr. Raj Sisodia
Raj Sisodia is Distinguished University Professor of Conscious Enterprise and Chairman of the Conscious Enterprise Center at Tecnologico de Monterrey in Mexico. He is FW Olin Distinguished Professor of Global Business (on leave) at Babson College, and Co-Founder and Chairman Emeritus of Conscious Capitalism Inc. He has a Ph. D. in Business from Columbia University. Raj is co-author of the New York Times bestseller Conscious Capitalism: Liberating the Heroic Spirit of Business (2013) and Wall Street Journal bestseller Everybody Matters (2015). He was named one of "Ten Outstanding Trailblazers of 2010" by Good Business International, and one of the "Top 100 Thought Leaders in Trustworthy Business Behavior" by Trust Across America for 2010 and 2011. Raj received an honorary doctorate from Johnson & Wales University in 2016 and the Business Luminary Award from Halcyon in 2021. He has served on the boards of Mastek and The Container Store.
Raj has published fifteen books, including Firms of Endearment: How World Class Companies Profit from Passion and Purpose, which was named a top business book of 2007 by Amazon.com. His most recent books are The Healing Organization: Awakening the Conscience of Business to Help Save the World and The Global Rule of Three: Competing with Conscious Strategy, and the forthcoming Awaken: A Journey to Purpose, Wholeness and Healing. Raj has consulted with and taught at numerous companies, including AT&T, Verizon, LG, DPDHL, POSCO, Kraft Foods, Whole Foods Market, Tata, Tesoro, Siemens, Sprint, Volvo, IBM, Walmart, McDonalds and Southern California Edison.
"Indiana Jones of Positive Psychology," Author, Trainer and Coach
Dr. Robert Biswas-Diener
Robert Biswas-Diener is widely known as the "Indiana Jones of positive psychology" because his research on happiness, empathy and other topics has taken him to such far-flung places as Greenland, India, Kenya and Israel. Robert's interest in happiness focuses on culture, material simplicity, and public policy. He has written more than 50 scholarly articles on these topics and is author of eight books including Happiness (2008), The Courage Quotient (2012), and The Upside of Your Dark Side (2015).
Robert is also a leading authority on positive psychology coaching and widely recognized as a pioneering voice in this field. Robert occupies a unique position in the world of positive psychology as he is both a published researcher and a practicing ICF certified coach. He regulatory trains professionals around the world in the application of positive psychology. His clients have included Standard Chartered Bank, Kaiser Permanente, Australian Department of Defense, Deloitte, and many others.
Dr, MAfN, McKinsey Health Institute
Dr. Jacqueline Brassey
Jacqueline Brassey (PhD, MAfN) is a co-leader at the McKinsey Health Institute and a Senior Expert in the area of People & Organizational Performance. Furthermore, she is a research fellow at VU Amsterdam, an Adjunct Professor at IE University in Spain in the area of Sustainable Human Development and Performance and serves as a Supervisory Board member of Save the Children in the Netherlands.
Jacqui has more than twenty years of experience in business and academia and spent most of her career before joining McKinsey & Company at Unilever, both in the Netherlands and in the United Kingdom. Jacqui holds degrees in both organization and business sciences, as well as in medical sciences. She has a bachelor's in international business and languages from Avans University of Applied Sciences, a cum laude bachelor's and master's in policy and organization sciences from Tilburg University, a PhD in economics and business from Groningen University and a joint master's in affective neuroscience from Maastricht University and the University of Florence. She has (co-)authored and presented close to a hundred articles, books, podcasts and scientific papers.
She has worked and lived in five different countries, loves running, hiking and a good glass of wine, and currently lives with her South African/Dutch family in Luxembourg.
Director of the Stanford Forgiveness Project
Dr. Fred Luskin
Fred Luskin serves as Director of the Stanford Forgiveness Projects, an ongoing series of workshops and research projects that investigate the effectiveness of his forgiveness methods on a variety of populations. The forgiveness project has successfully explored forgiveness therapy with people who suffered from the violence in Northern Ireland, Sierra Leone as well as the attacks on the World Trade Center on 9/11.
In addition, Fred's work has been successfully applied and researched in corporate, medical, legal and religious settings. He currently serves as a Senior Consultant in Health Promotion at Stanford University and is a Professor at the Institute of Transpersonal Psychology. He presents lectures, workshops, seminars and trainings on the importance, health benefits and training of forgiveness, stress management and emotional competence throughout the United States. He offers presentations and classes that range from one hour to ongoing weekly trainings.
Founder and CEO of Ellavate Solutions and Professor at Georgetown University
Dr. Ella F. Washington
Dr. Ella F. Washington is an organizational psychologist whose research examines conditions of workplace cultures that best support inclusion, diversity and equity while contributing to employees' individual development. She is Professor of Practice at Georgetown University's McDonough School of Business, founder of Ellavate Solutions, host of Gallup's Center of Black Voices Cultural Competence Podcast and author of The Necessary Journey.
A HOLISTIC APPROACH TO HAPPINESS
Explore the Six Elements of Wellbeing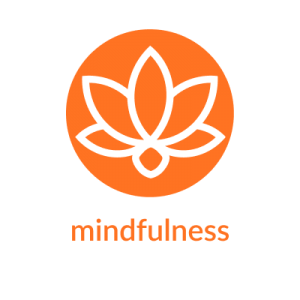 Establishing inner awareness and living consciously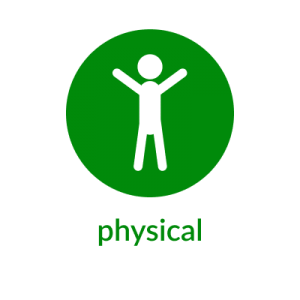 Fostering healthy living practices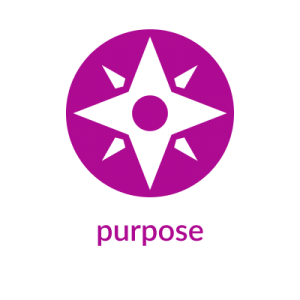 Finding meaning in your personal and professional life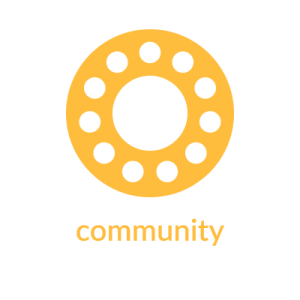 Belonging and contributing to healthy ecosystems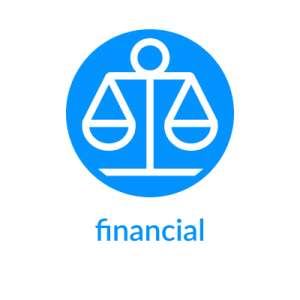 Developing healthy financial awareness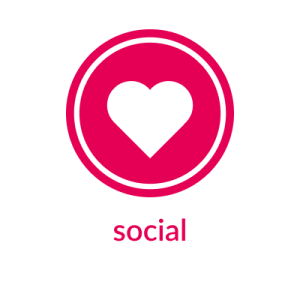 Creating and maintaining strong and supportive relationships
Join the Global Happiness Movement
We collaborate with authentic sponsors and partners across industries around the world who are committed to supporting global wellbeing, and who work towards an inclusive environment where people and societies can thrive.
"The World Happiness Summit was really inspiring. The talks were wonderful but so was the audience. This feels like the beginning of a powerful movement of people who will change our culture."
Lord Richard Layard
Economist, Professor, Co-Editor World Happiness Report & Co-Founder Action for Happiness
"Community. Joy. Innovation. Learning. Inspiration. HAPPINESS! The World Happiness Summit went above and beyond the typical conference."
Ariel Garten
Artist, Scientist and Intellectual
"WOHASU is the ultimate bridge-building conference. It bridges between rigorous research and applied techniques, individual and collective wellbeing, the sciences and humanities, inspiring stories and hardcore science. All in the service of a happier, more fulfilling life. WOHASU is a celebration of life's most important and meaningful values."
Dr. Tal Ben-Shahar
Best-Selling Author & Speaker who taught two of the most popular classes at Harvard
"At a time when the world is simultaneously fighting a pandemic, its serious economic consequences, and confronting issues of racial injustice, connection and well-being are more important than ever. We are grateful for the valuable online resources the World Happiness Summit is offering in support of emotional and mental health"
President Julio Frenk
University of Miami