EXPERTS & SPEAKERS
THROUGHOUT THE YEARS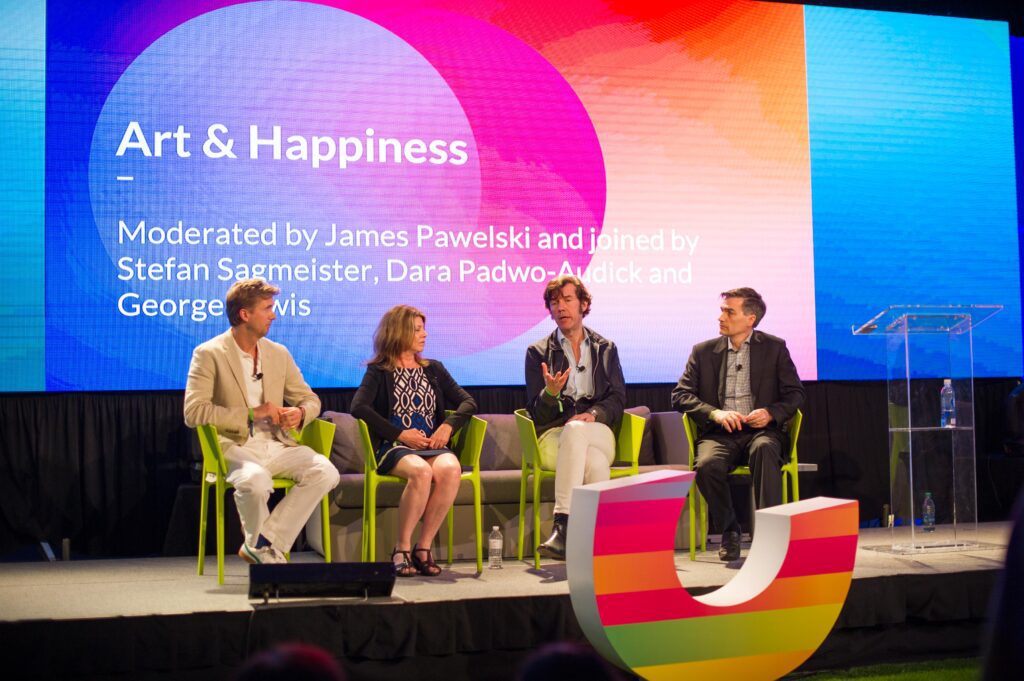 THE WORLD'S TOP HAPPINESS EXPERTS
Researchers, best-selling authors, teachers, coaches and entrepreneurs will gather at WOHASU®.
The speaker lineup includes teachers of the most popular classes at Harvard and Yale universities, a former Google executive who decided to solve the equation for happiness, coeditors of the World Happiness Report, economists, philosophers, yogis, chefs, nutritionists, advocates, business leaders, athletes, artists, among many others.
Experts & Speakers Thoughout the Years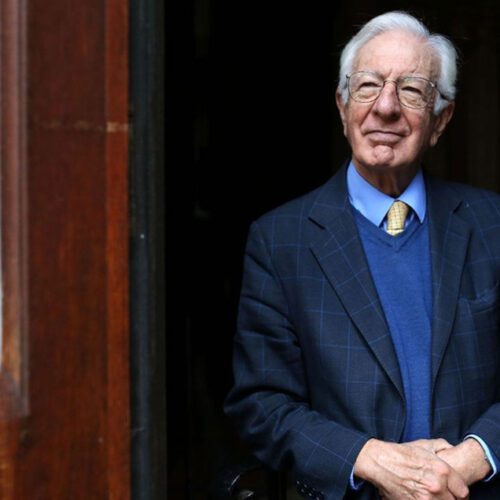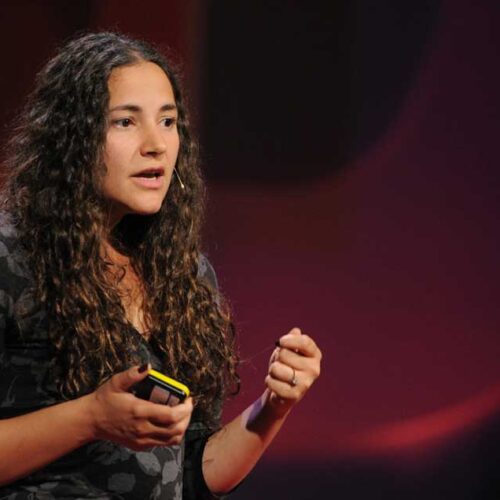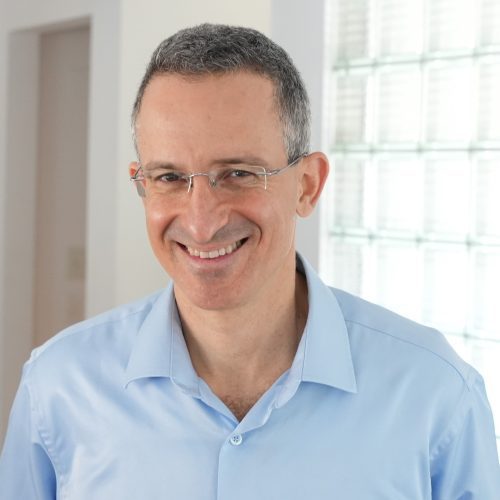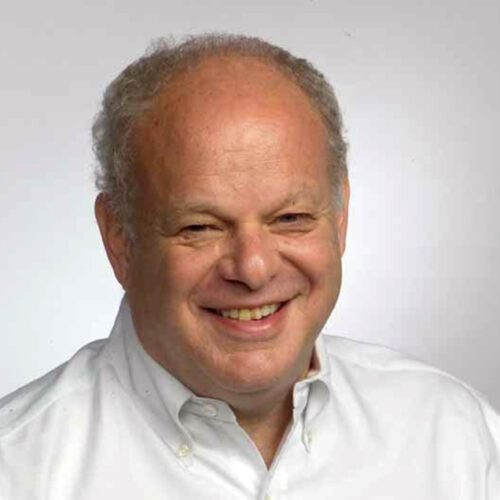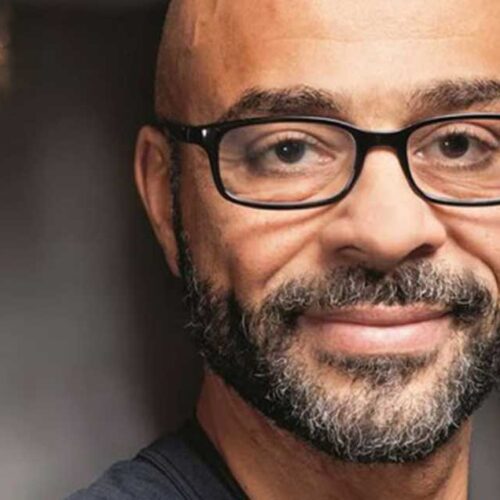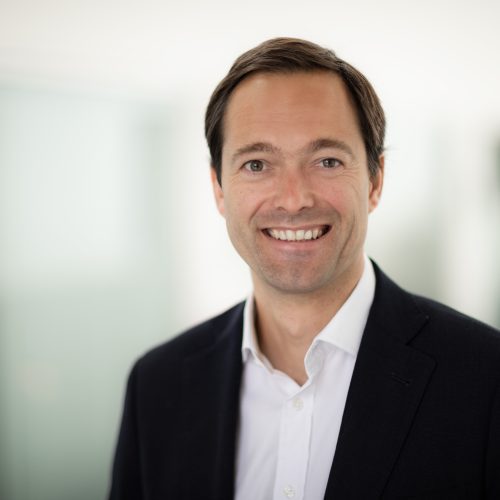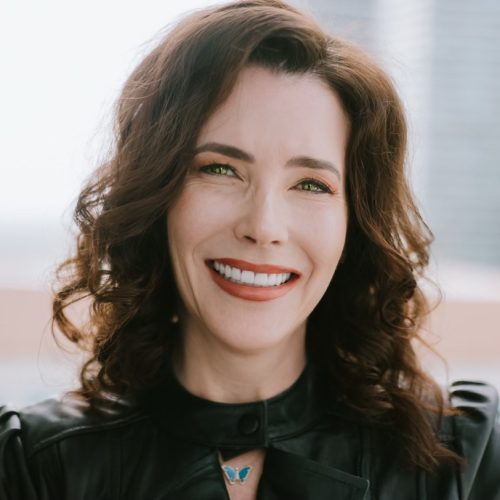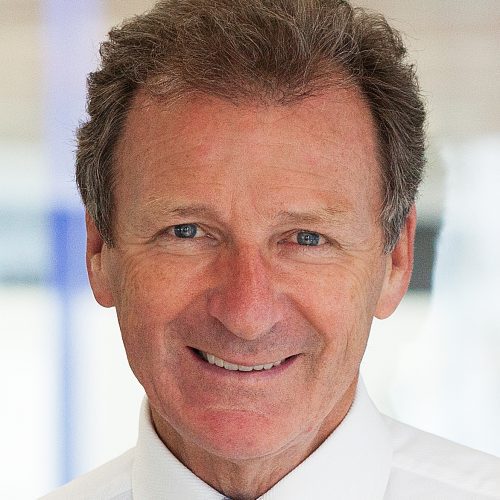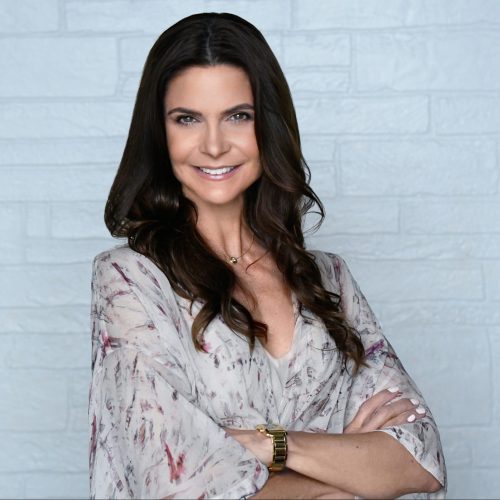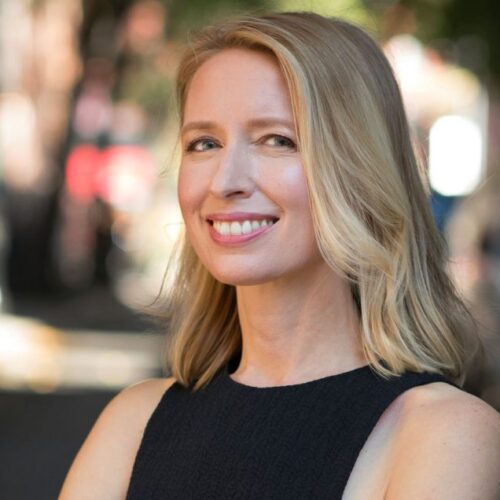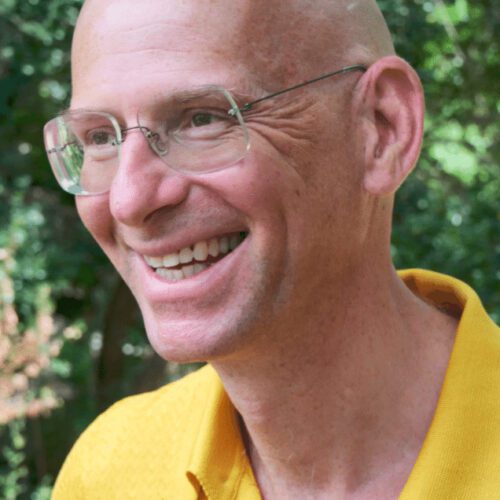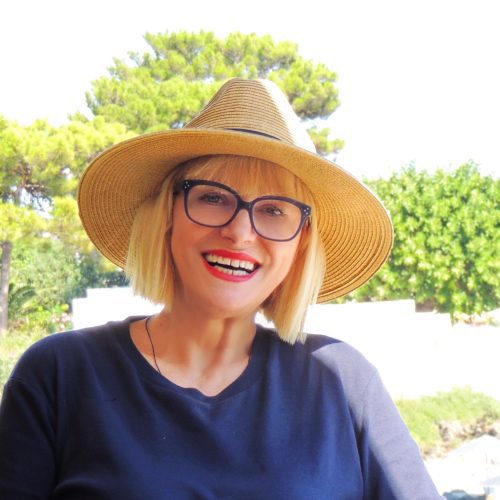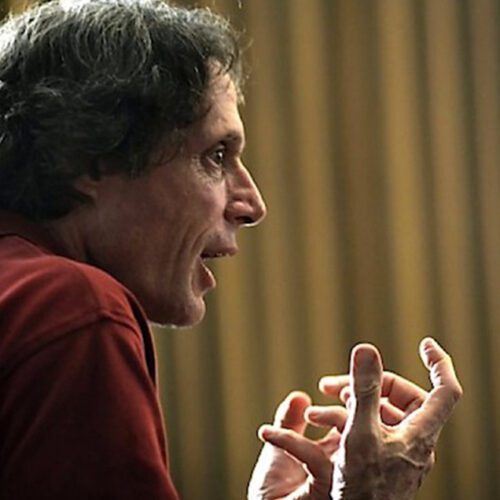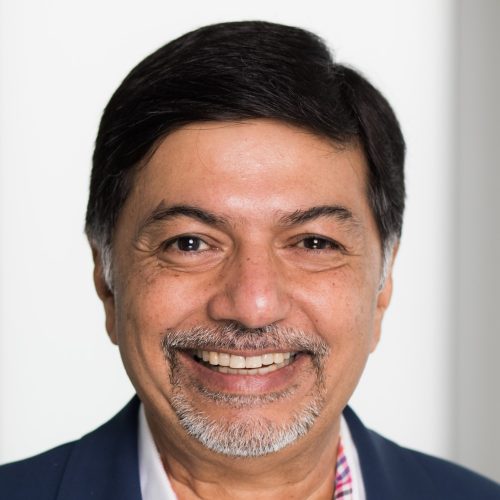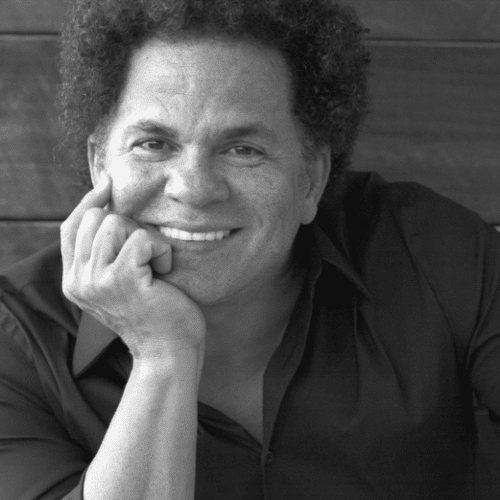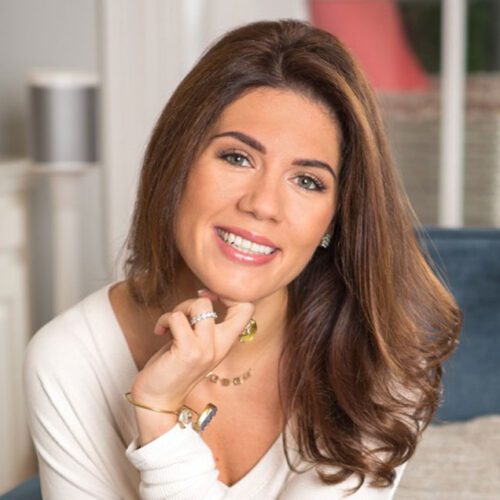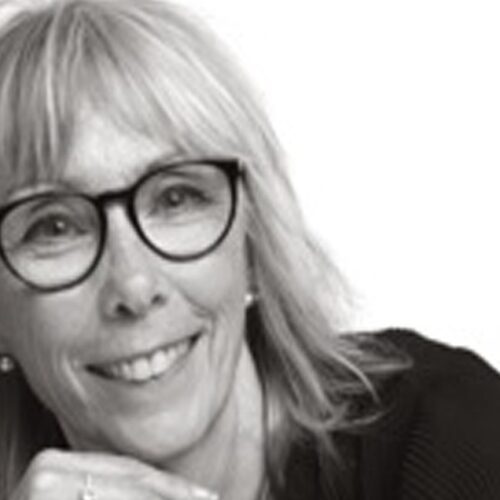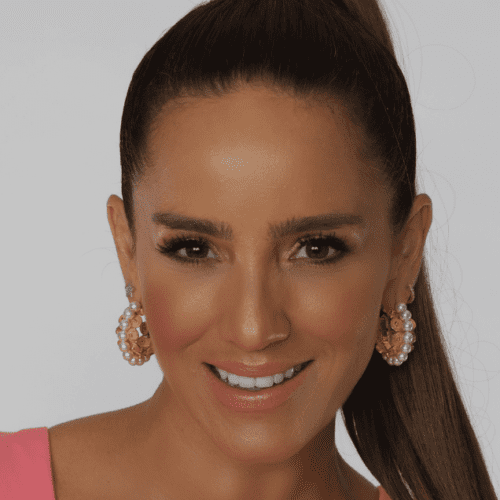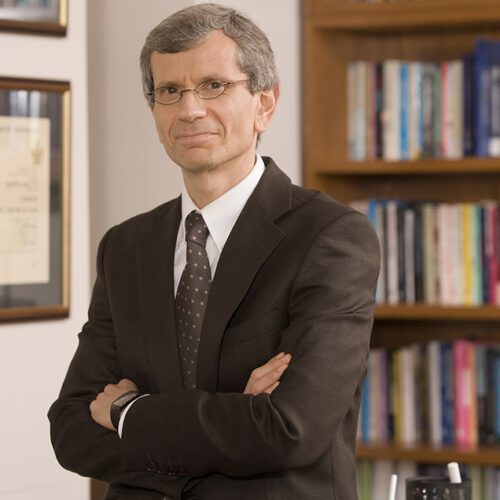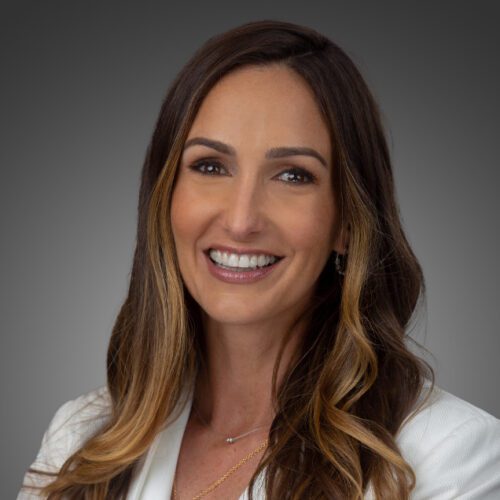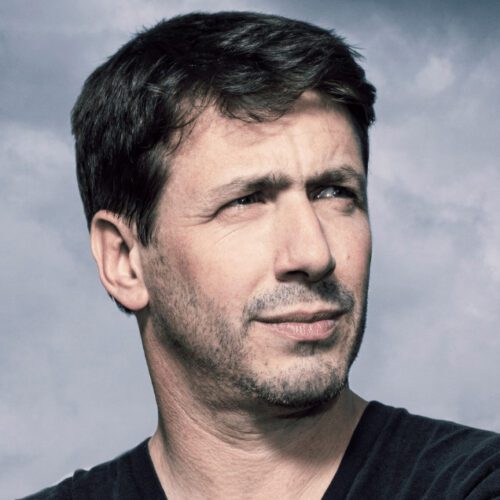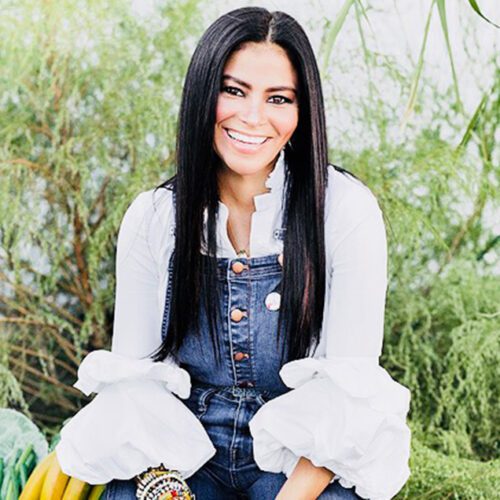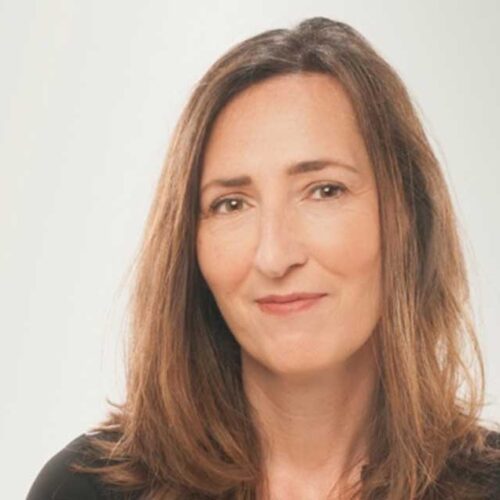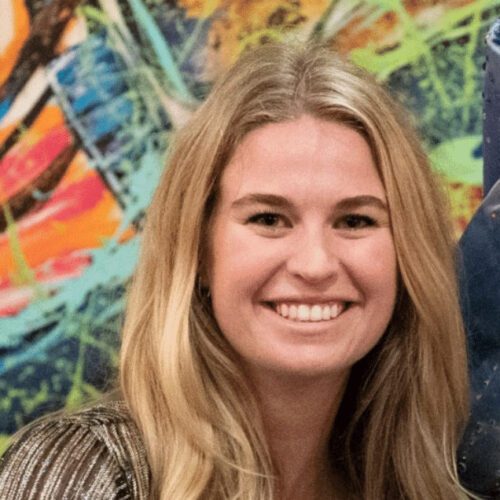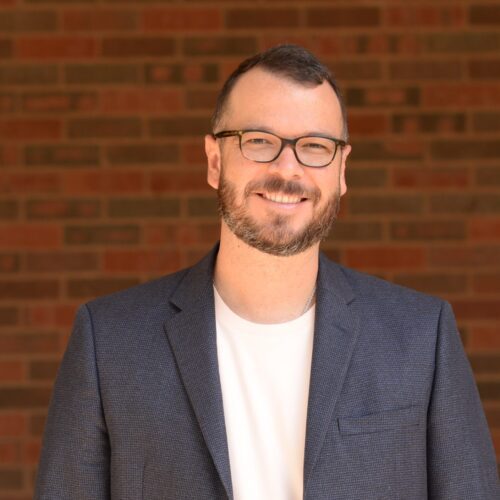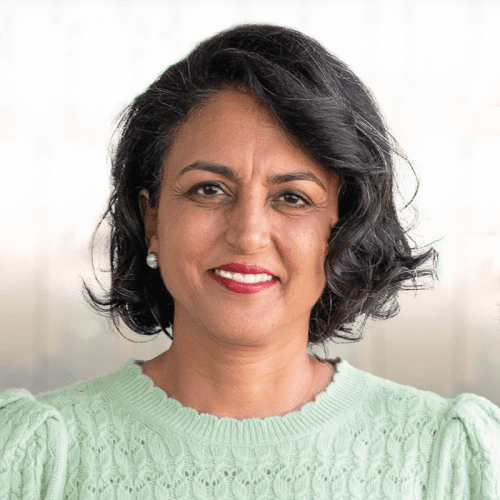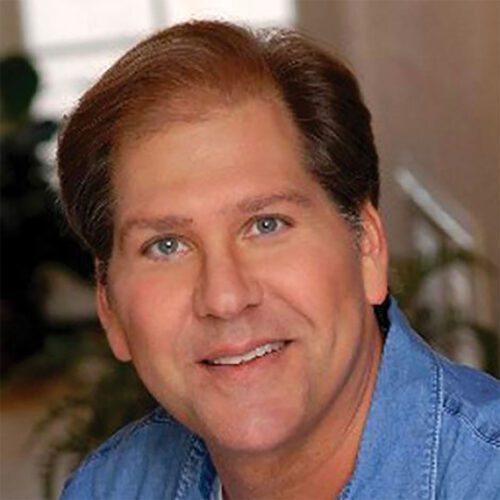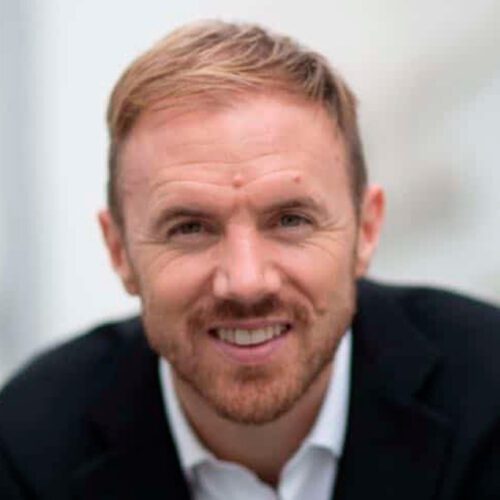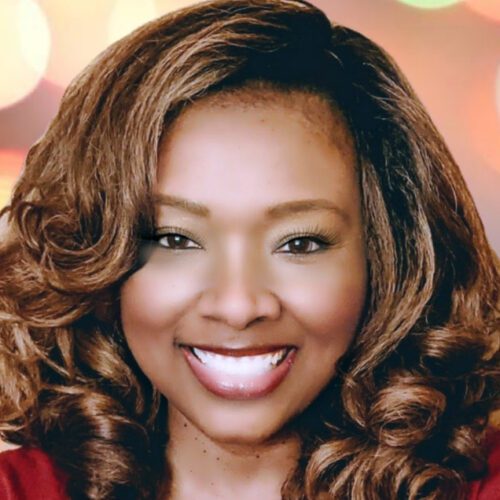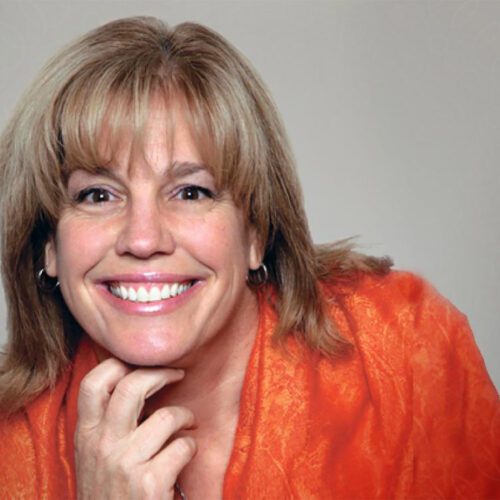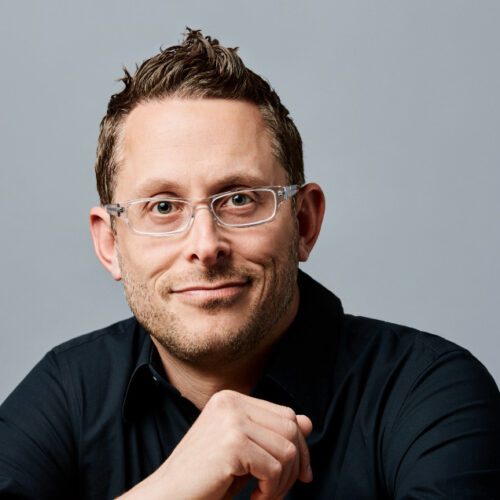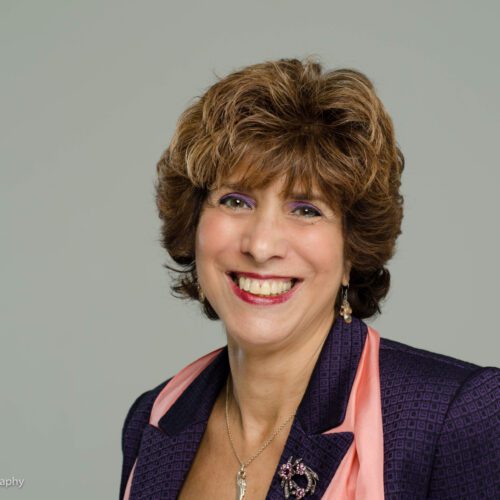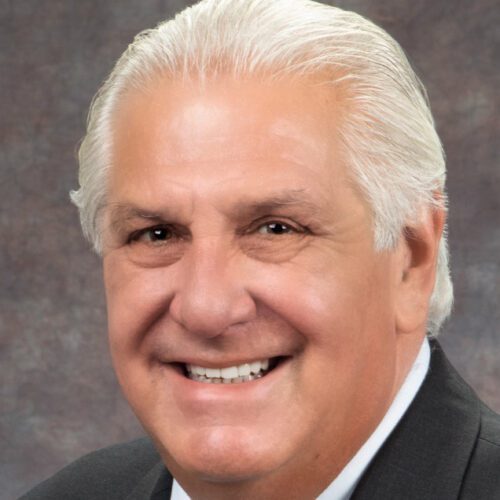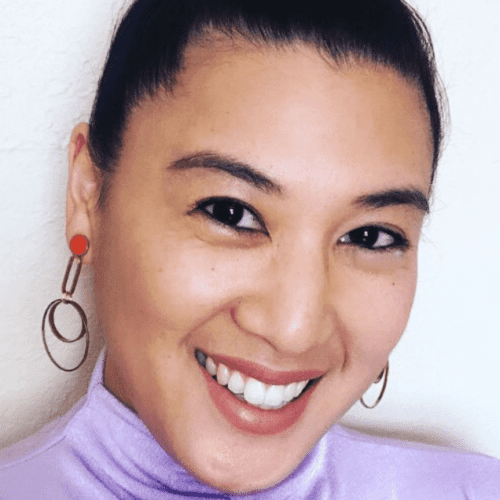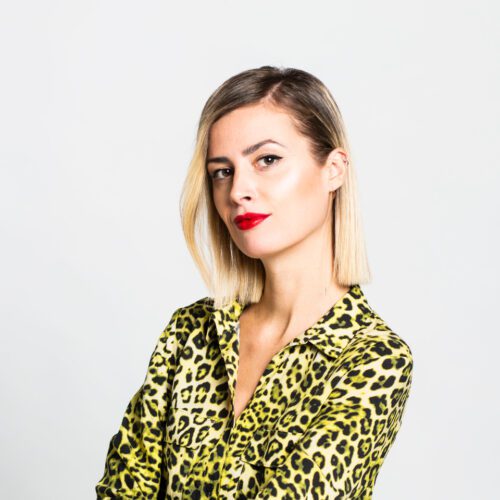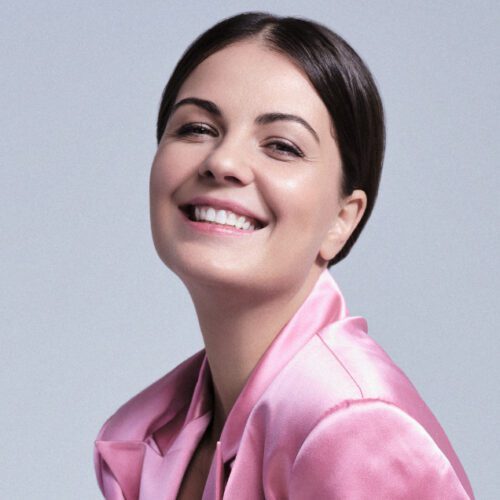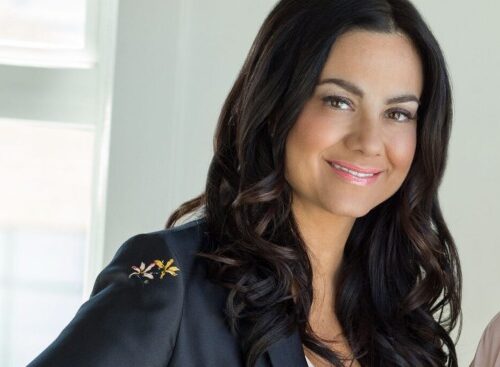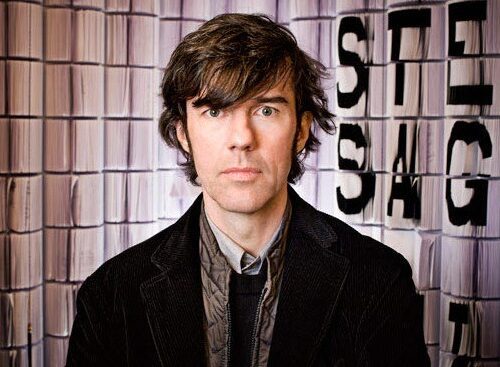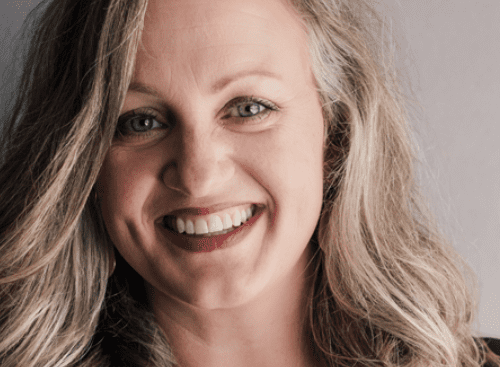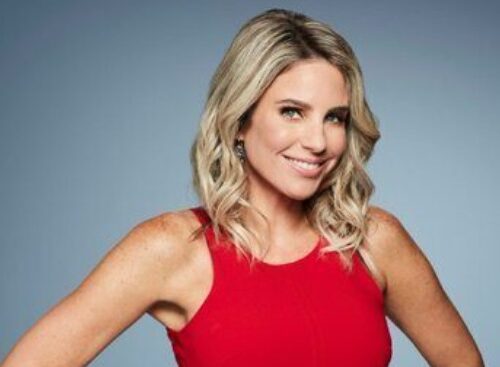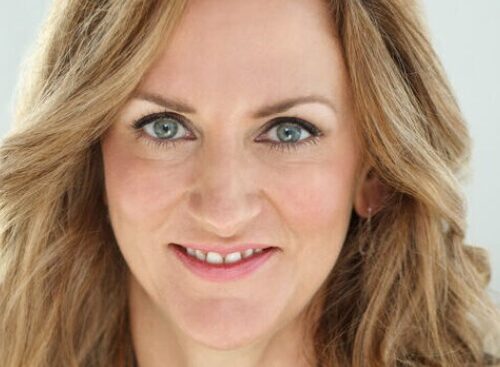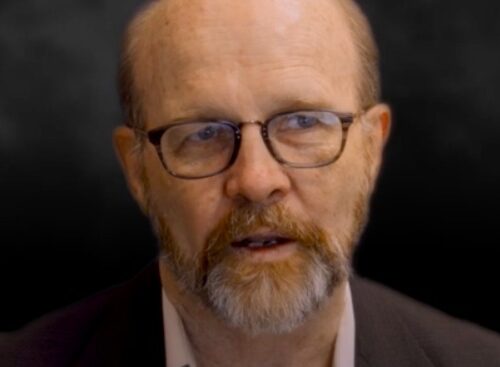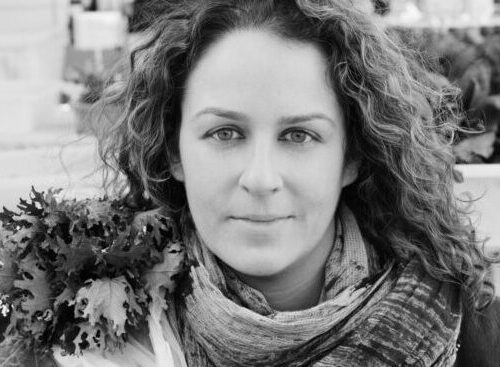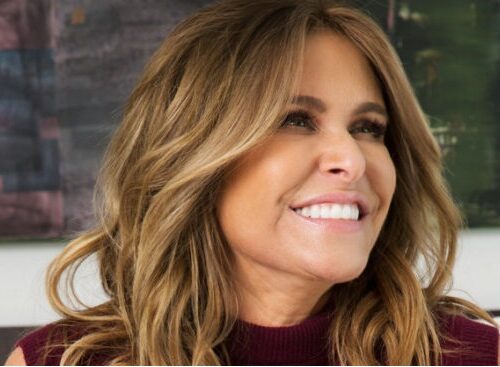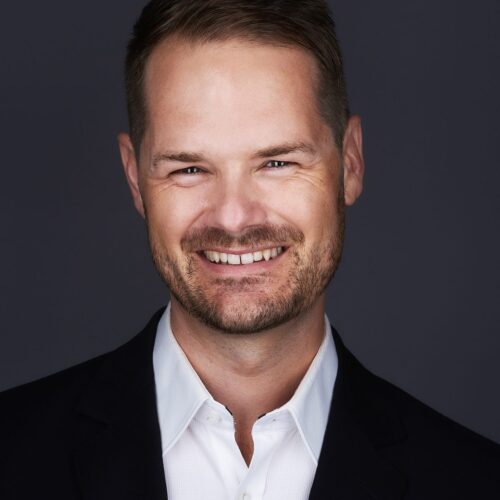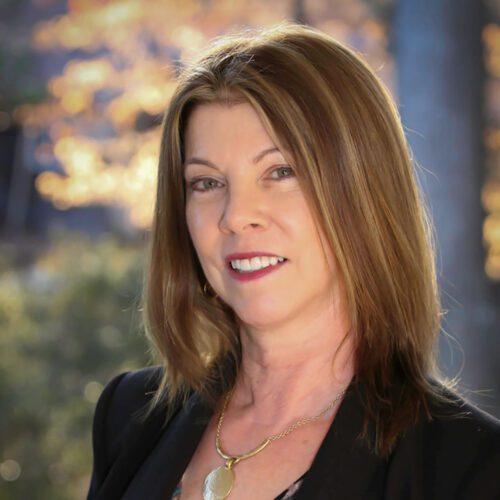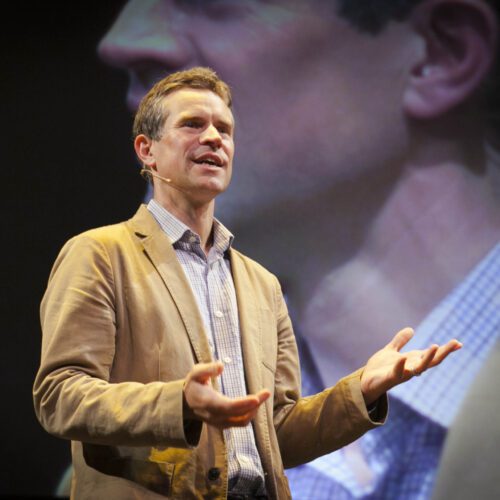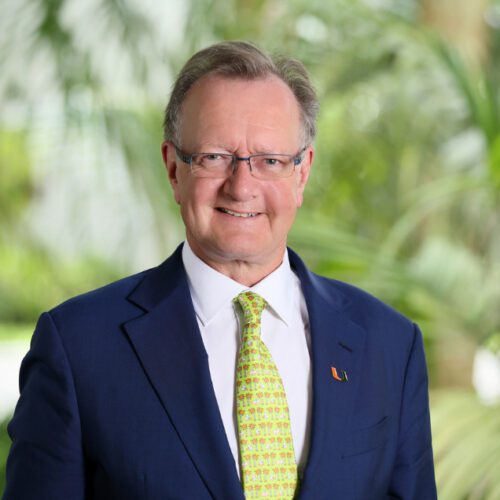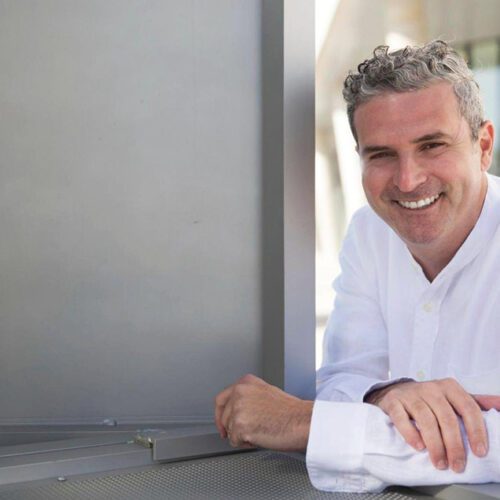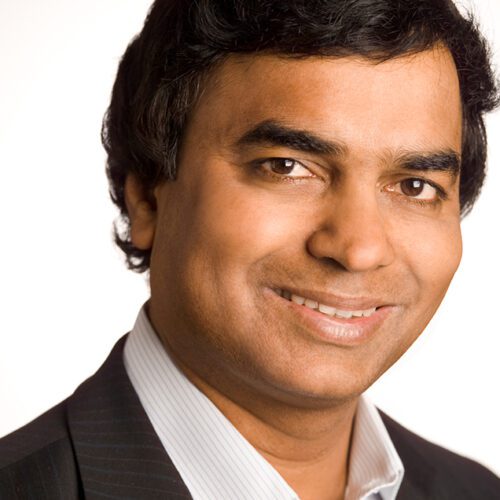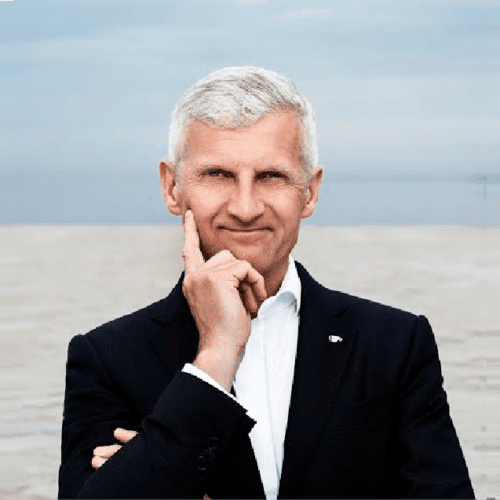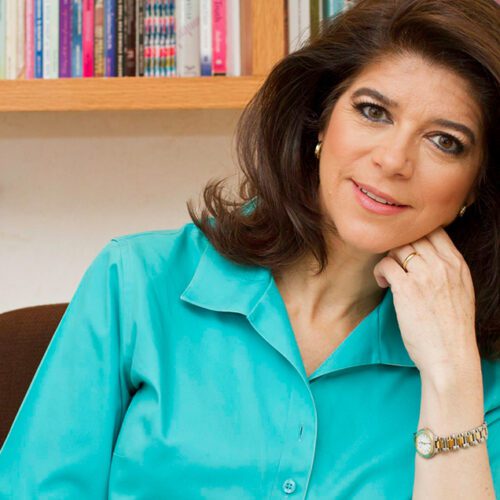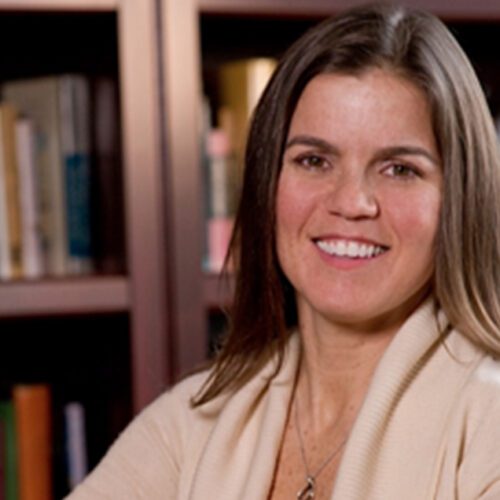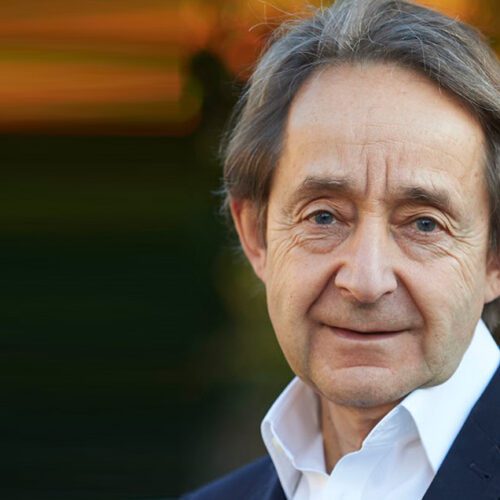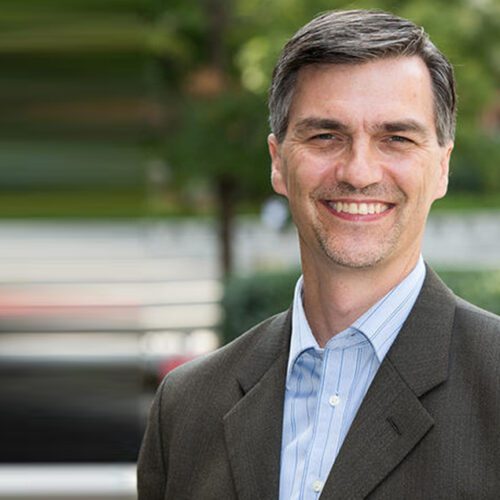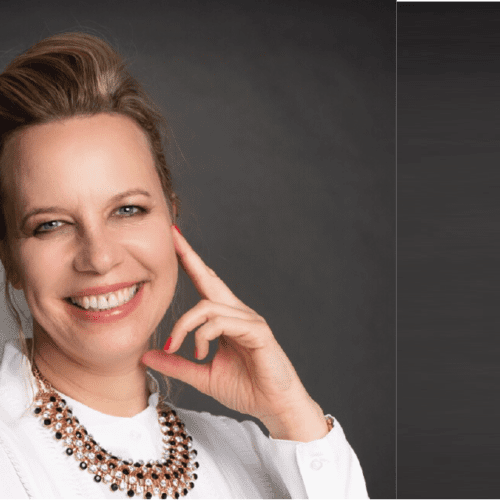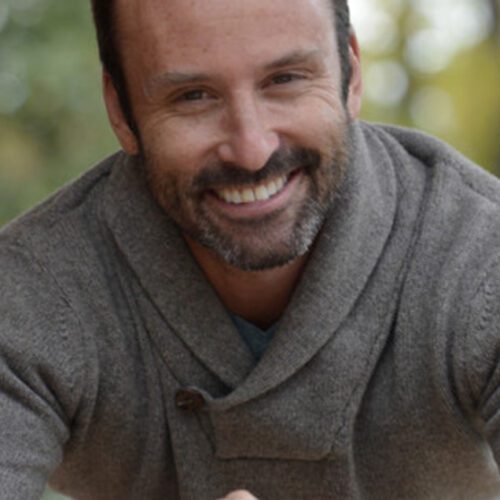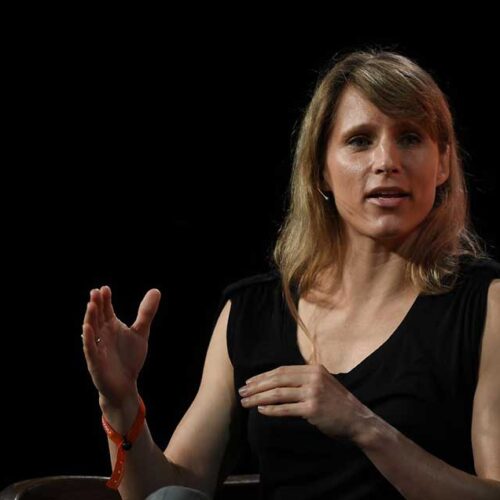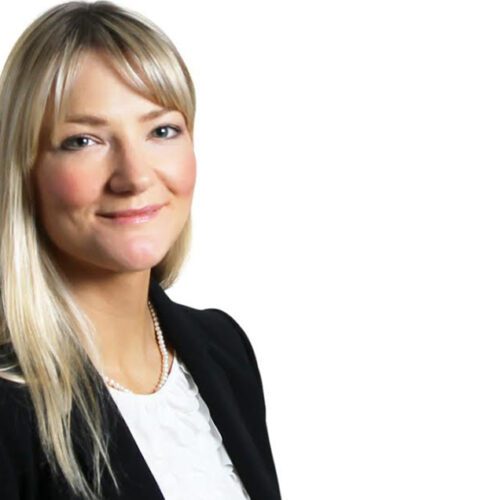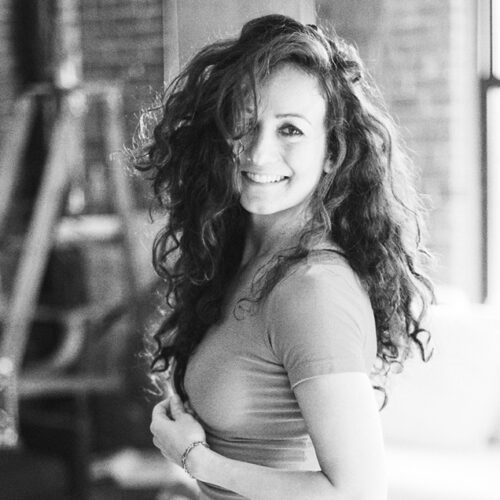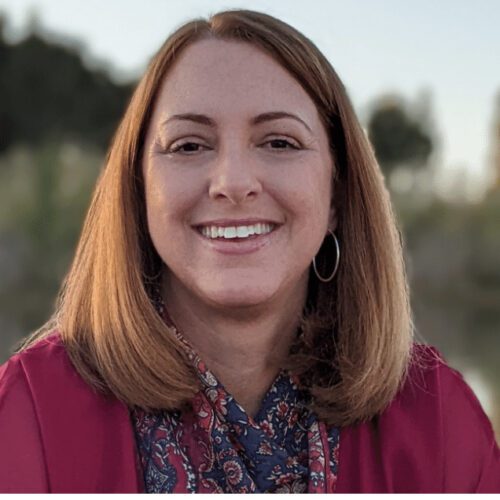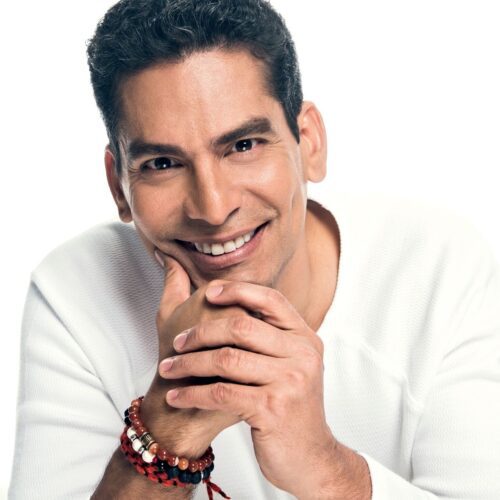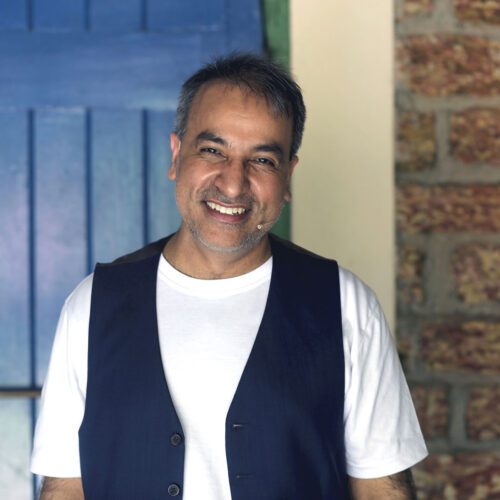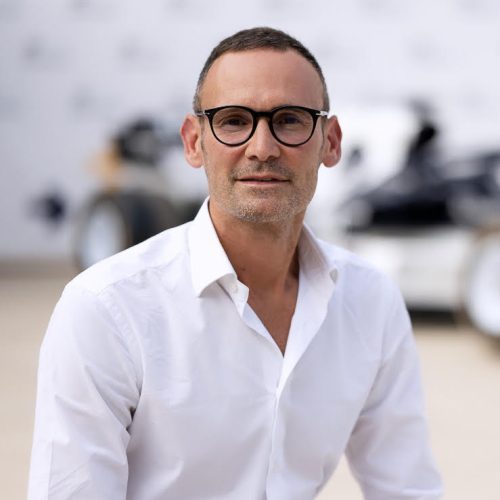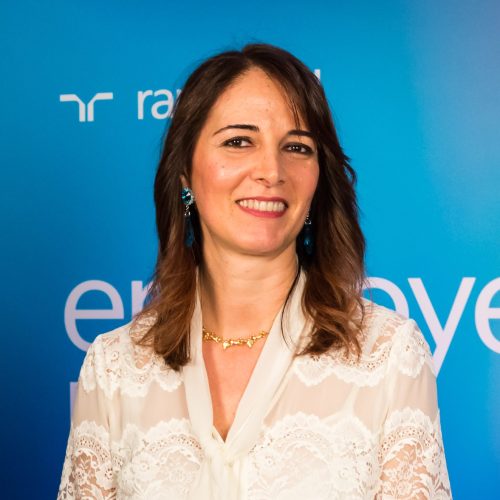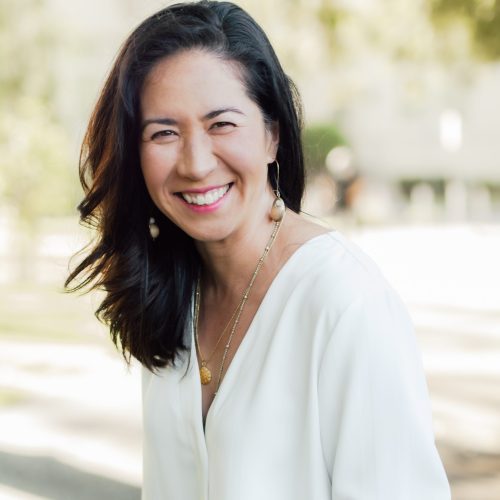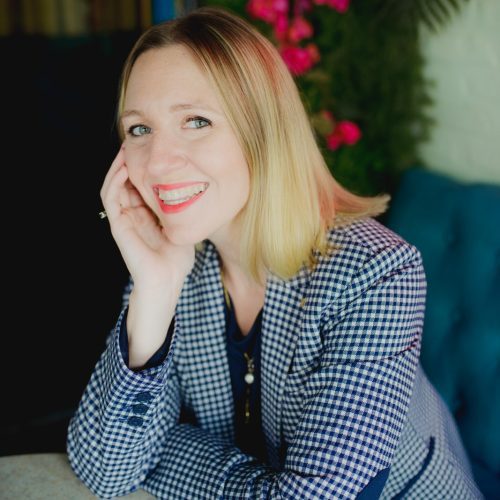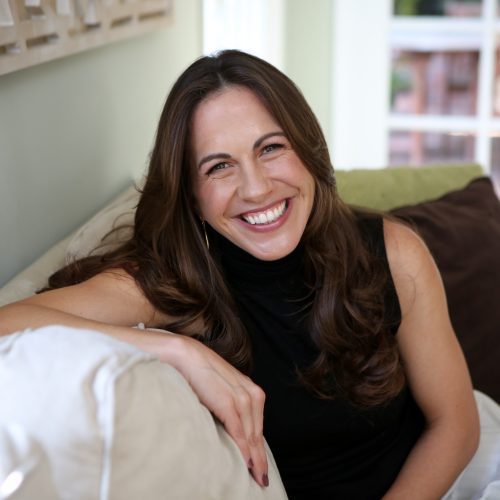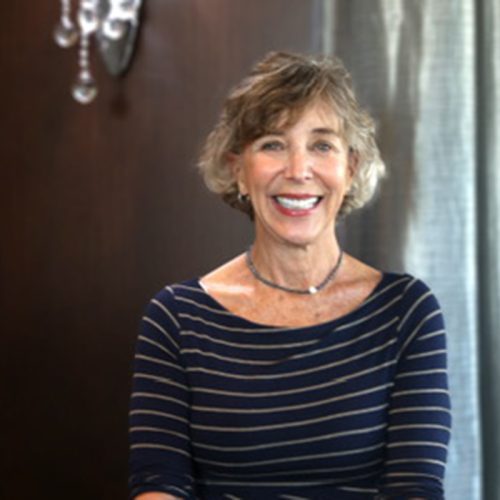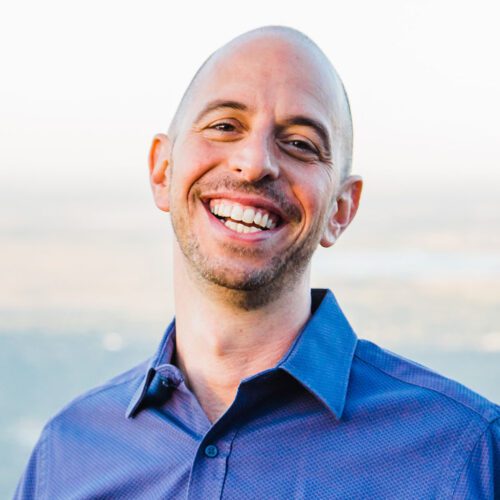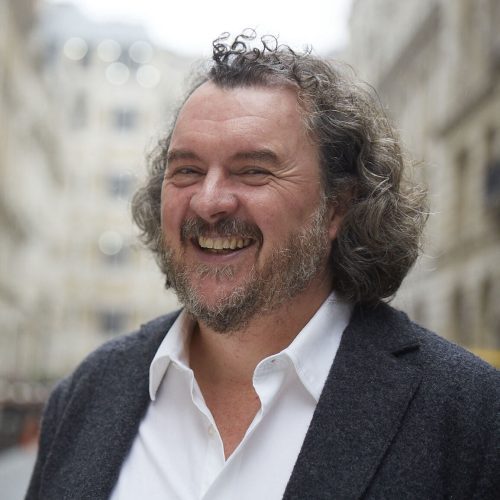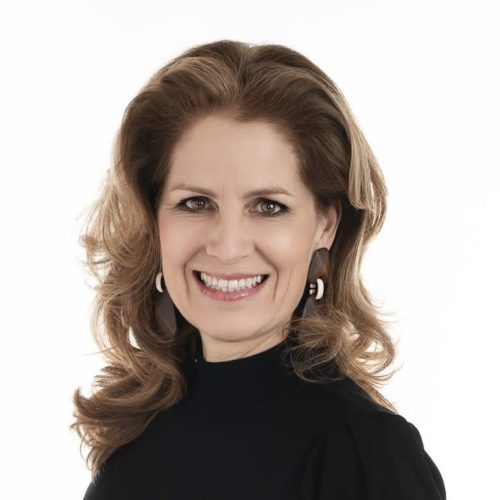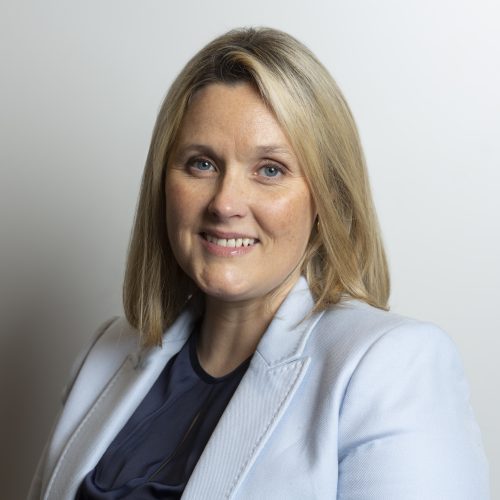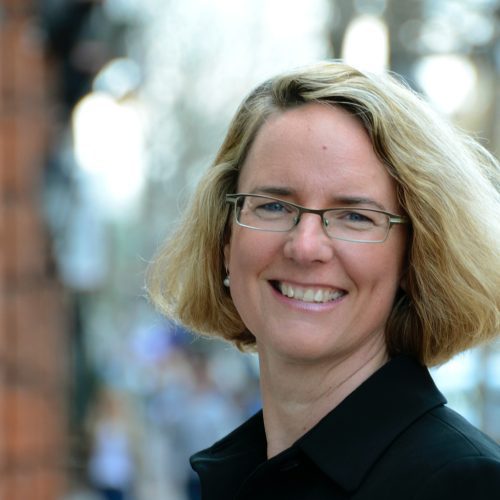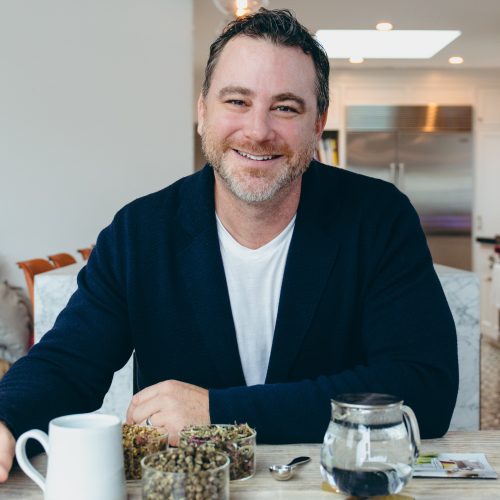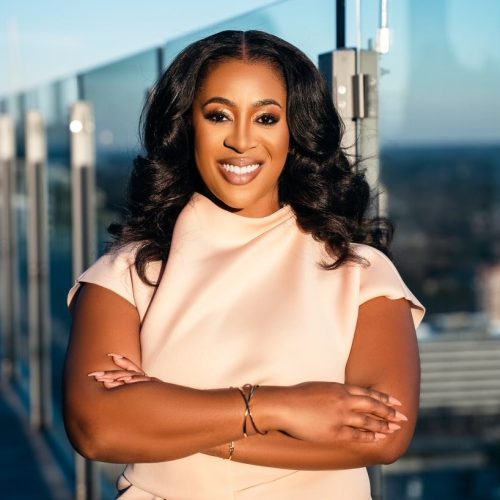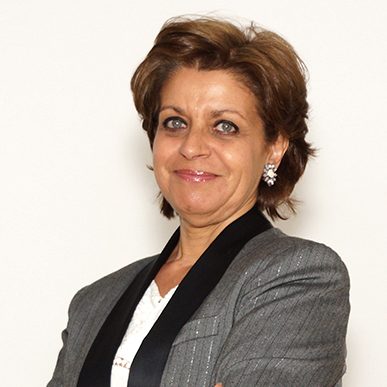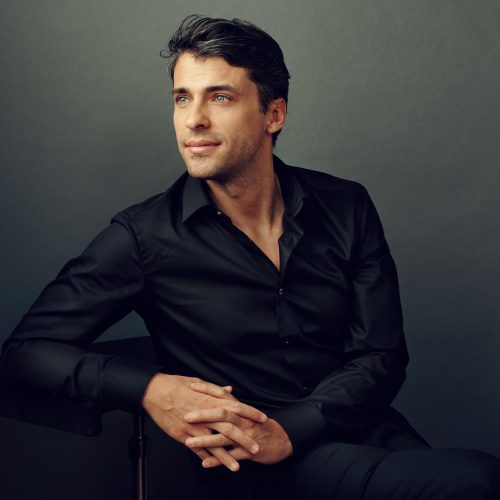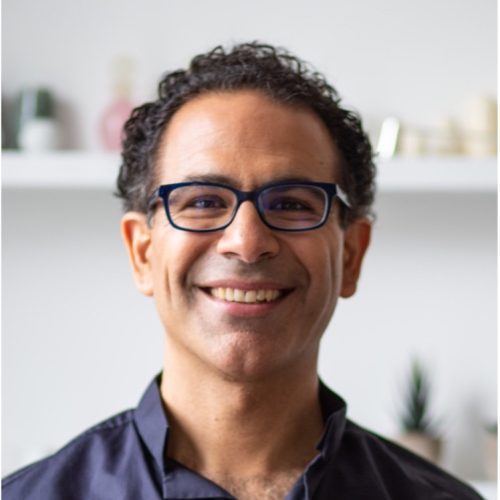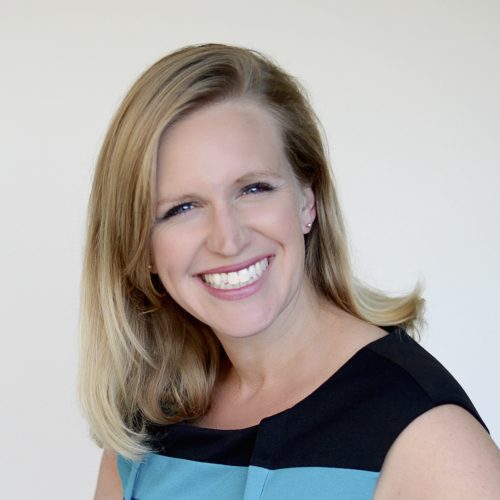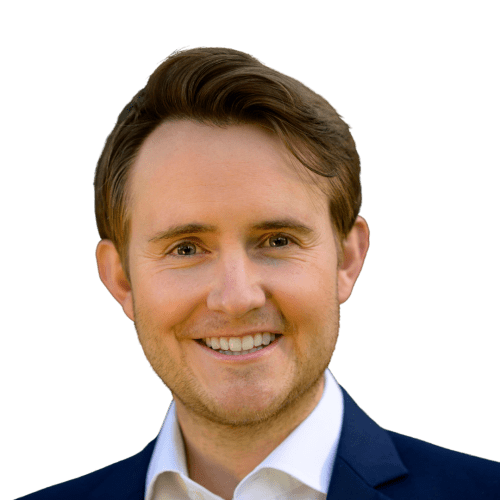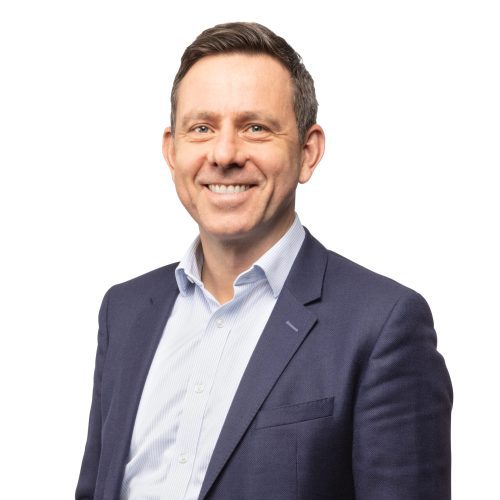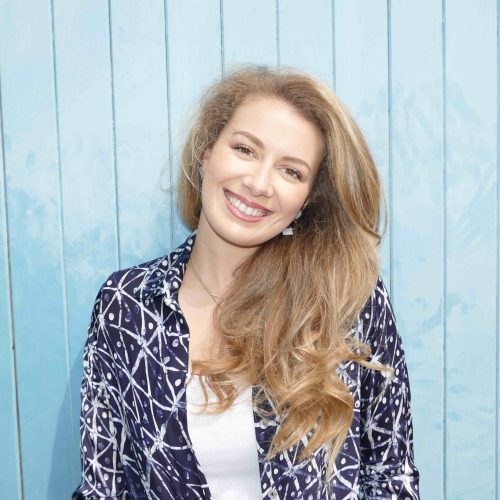 Economist, Professor, Co-Editor World Happiness Report & Co-Founder Action for Happiness
Lord Richard Layard
Richard Layard is a British labor economist, currently working as program director of the Centre for Economic Performance at the London School of Economics. His early career focused on how to reduce unemployment and inequality. Richard was Senior Research Officer for the famous Robbins Committee on Higher Education. This committee's report led to the massive expansion of UK university education in the 1960s and 1970s.
Following research on happiness begun in the 1970s by economists such as Richard Easterlin at the University of Southern California, he has written about the economics of happiness, with one theme being the importance of non-income variables on aggregate happiness, including mental health. Richard is co-editor of the World Happiness Report and Global Policy Report, and co-founder of Action for Happiness.
Professor and Speaker - Yale University
Dr. Laurie Santos
Psychologist Dr. Laurie Santos is an expert on human cognition, its origins, and the evolutionary biases that influence our all-too imperfect life choices. She is also knowledgeable in how behavioral change through positive psychology can lead to a happy and fulfilling life.
Currently the big project of Dr. Santos is to positively influence the culture of Yale University by teaching happiness and well-being. She created a course so meaningful that it became the most popular class taken at Yale in over 316 years.
In her course, Psychology and the Good Life, Santos teaches her 1200 students about behavioral change through positive psychology. Dr. Santos wants her students to be more grateful, procrastinate less and increase social connections. She believes that those positive habits will decrease mental health issues on campus and create happier and more motivated students.
From her research, Santos speaks to how we are biologically programmed to be motivated by sex, to be deeply influenced by other people — and to repeat our mistakes. And while Santos often uses subjects from the animal kingdom to help explain our sometimes-illogical behaviors, she also provides advice on how to engage our uniquely human faculties to counteract evolution, choose more wisely, and live happier lives.
Dr. Santos was appointed Head of Silliman College on July 1, 2016 to a five year term. She is a professor of Psychology at Yale University, where she serves as Director of the Comparative Cognition Laboratory as well as the Canine Cognition Center, a research facility that studies how dogs think about the world. She teaches one of Yale's most popular undergraduate courses, Sex, Evolution, and Human Nature. She obtained her Ph.D. in Psychology from Harvard University.
Her numerous awards for science, teaching, and mentorship include the Stanton Prize from the Society for Philosophy and Psychology for outstanding contributions to interdisciplinary research.
Speaker and Author, former Harvard lecturer - Happiness Studies Academy
Dr. Tal Ben-Shahar
Tal Ben-Shahar is an author and lecturer. He taught two of the largest classes in Harvard University's history, Positive Psychology and The Psychology of Leadership.
Tal is a serial entrepreneur and has created and delivers the online Certificate in Happiness Studies.
HSA is the first and only program of its kind, with students from all around the world.
Today, Tal consults and lectures around the world to executives in multi-national corporations, the general public, and at-risk populations. The topics he lectures on include leadership, happiness, education, innovation, ethics, self-esteem, resilience, goal setting, and mindfulness. His books have been translated into more than twenty-five languages, and have appeared on best-sellers lists around the world. An avid sportsman, Tal won the U.S. Intercollegiate and Israeli National squash championships. Today, for exercise, he swims, dances, and practices Yoga. He obtained his PhD in Organizational Behavior and BA in Philosophy and Psychology from Harvard.
Director of the Penn Positive Psychology Center and the Penn Master of Applied Positive Psychology program (MAPP)
Dr. Martin Seligman
Former Chief Business Officer for Google [X], Author and Founder One Billion Happy
Mo Gawdat
Mo Gawdat is the former chief commercial officer of Google [X], a serial entrepreneur, and the author of Solve for Happy.
Mo has an impressive combined career spanning 27 years, starting at IBM Egypt as a systems engineer before moving on to a sales position in the government sector. Venturing to the United Arab Emirates, Mo joined NCR Abu Dhabi to cover the non-financial sector. He then became familiar with the consumer goods industry as a Regional Manager for BAT. At Microsoft, he held various roles over a period of seven and a half years, in his last role at Microsoft he led the communications industry in emerging markets around the world.
Mo joined Google in 2007 to launch its business in emerging markets. He is fascinated by the role technology plays in empowering people in emerging communities and has dedicated years of his career to that passion. Over a 6-year period, Mo started about half of Google's operations worldwide.
Mo is the author of "Resolve to be Happy: Designing Your Path to Joy" (2017). Through his 12-year research on the subject of happiness, he created a well-designed algorithm and repeatable model for reaching a state of uninterrupted happiness regardless of life circumstances. Mo's happiness model proved to be very effective. And, in 2014, it was put to the test when Mo lost his son Ali due to a preventable medical error during a simple surgical procedure. Solve For Happy is the cornerstone of a mission that Mo has committed to as his personal mission, a mission to deliver his message of happiness to 10 million people around the world. #unbillionhappy
Director of the Wellbeing Research Centre, Oxford University
Dr. Jan-Emmanuel De Neve
Jan-Emmanuel De Neve is a Belgian economist and professor at the University of Oxford where he directs the Wellbeing Research Centre. He is best known for his research on the economics of wellbeing which has led to new insights into the relationship between wellbeing and income, productivity, economic growth, and inequality. De Neve is also an editor of the World Happiness Report. His research was selected among "The Management Ideas that Mattered Most" by Harvard Business Review and he was awarded the inaugural Ruut Veenhoven Award for his contributions to the scientific study of happiness. He is a frequent advisor to governments and businesses, including Gallup, Unilever, and jobs site Indeed, as well as start-ups such as Psychological Technologies and Butterfly AI. Jan obtained his PhD from the London School of Economics and was a Fulbright Scholar at Harvard University. His research and commentary regularly feature in the media, including in The Economist, Financial Times, Harvard Business Review, and on the BBC. He is a frequent speaker at academic and non-academic conferences, including at PopTech and TED.
Author, Podcast Host, Public Speaker and Chief Well-being Officer, Deloitte 
Jen Fisher
My passion for well-being began with my journey through surviving breast cancer and managing work burnout. In a prior role, I spent most of my waking hours at work and slept with my cell phone at home. One morning, I realized I didn't have the energy to get out of bed.

Lucky to get the help I needed to regain my physical and mental health, I learned to establish boundaries to achieve life-work integration. The change in my outlook and productivity was profound, which led me to propose a firm-wide well-being strategy at Deloitte. Because Deloitte places such a high value on its people, this strategy was not only enthusiastically endorsed, but I also found myself in my dream job as Deloitte's first Chief Well-being Officer (CWBO).

𝗪𝗲𝗹𝗹-𝗯𝗲𝗶𝗻𝗴 𝙒𝙤𝙧𝙠𝙨

Research proves that well-being works—benefiting not only employees but also employers and customers. Companies that prioritize employee care can expect to see results such as:

◉ Increased morale, engagement, and productivity
◉ Reduced burnout and absenteeism
◉ Improved talent recruitment and retention
◉ Significant bottom-line gains

As CWBO, I evolved Deloitte's health & wellness program into a first-of-its-kind holistic, inclusive well-being strategy. I pioneered the conversation around mental health at work, launching Deloitte's Mental Health program focused on changing perceptions and stigma around mental health. I'm proud of the groundbreaking human-centered culture we've created at Deloitte.

I often speak and write on the importance of well-being and social connection at work, as well as resilience, happiness, and productivity. I'm the Life-Work Integration Editor-at-Large for Thrive Global, creator & host of the WorkWell Podcast, and co-author of bestselling book Work Better Together.

A wellness and healthy lifestyle enthusiast, I believe self-care is a daily pursuit and consider myself an exercise fanatic, sleep advocate, and book nerd. My husband Albert, dog Fiona, and I enjoy living in Miami. You can find me on LinkedIn at Jen Fisher, Twitter @jenfish23, and Instagram @JenFish23. You can also receive my personal insights and reflections on well-being directly to your inbox by subscribing to my newsletter, "Thoughts on Being Well" @jenfisher.substack.com.
Former Cabinet Secretary and Head of the British Civil Service
Lord Gus O'Donnell
Gus O'Donnell was Cabinet Secretary and Head of the British Civil Service from 2005-2011 and in 2010, he oversaw the introduction of the first coalition government since the Second World War. He oversaw the introduction by the Office of National Statistics of the UK's national wellbeing data. After retiring as Cabinet Secretary he has worked intensively on wellbeing issues, helping to establish the What works centre on wellbeing and writing on how to use wellbeing as a guide to policy. This includes ch.6 of the World Happiness Report, 2013, chairing the report on Wellbeing and Policy produced by Sir Angus Deaton, Lord Layard, Martine Durand and David Halpern ( commissioned by the Legatum Institute). Most recently, as Co- chair of the All Party Parliamentary Group on Wellbeing, he has overseen a report on what a Spending Review based on Wellbeing would look like.
Social Entrepreneur, Author and Founder/CEO of WOHASU®, producer of the World Happiness Summit®
Karen Guggenheim
Karen Guggenheim is a pioneer in the global happiness movement, a leader in promoting the science behind wellbeing to an international audience, and a motivational speaker inspiring people about how to grow post trauma and rebuild a life focused on meaning, purpose, and happiness. She the creative force behind the World Happiness Summit®, the leading wellbeing conference promoting the benefits of an evidence-based approach to increase happiness in all areas of life. She is also CEO of WOHASU®, the comprehensive wellbeing ecosystem named after the Summit that is inspiring a fast-growing movement sending a positive rippling effect around the world.
In 2016 after personal tragedy, Karen drastically altered her career path and invested her time, talent, and treasure to create WOHASU®, a global wellbeing brand fostering a movement for optimism, positivity, resilience, happiness, and community. Her first book will be published by Rizzoli in March 2023 in Italy.
Karen produces the annual World Happiness Summit; a 3-day event that unites the world's leading experts in the science of happiness and wellbeing with a global audience to learn practical tools for a happier life. Along with fellow experts, she has also develop unique trainings like the WOHASU/Florida International University Chief Happiness Officer Certification, the only CHO program in the world certified by a university.
At heart, Karen is a creator and storyteller who focuses on cultivating the global happiness movement to foster connection, highlight our shared humanity, and acknowledge that the route to happiness often requires us to travel through considerable pain and trauma. She shares her own compelling story to weave these concepts through a real-world lens that moves and inspires audiences and helps them figure out how to activate these ideas into practices for a happier life.
A popular speaker, happiness educator and community builder, Karen's mission is to make a case for happiness by highlighting the opportunities for win-win scenarios created by learning and implementing evidence-based tools and policies that make people, organizations, and communities thrive. Under her leadership, WOHASU® LLC was awarded with the "Key of the City of Miami" by the Miami Mayor and the members of the Miami City Commission.
Physician, Writer and Educator
Dr. Kelli Harding
Dr. Kelli Harding wants to make the world a kinder and healthier place. She believes everyone deserves to be treated with dignity and kindness.
Dr. Harding is a Columbia University trained board certified psychiatrist. She is based in New York City and specializes in the interplay between mental and physical health. Her goal is to care for every patient with a comprehensive, holistic approach. Dr. Harding is the author of THE RABBIT EFFECT: Live Longer, Happier, and Healthier with the Groundbreaking Science of Kindness (Atria Books, Fall 2019).
In her work as a physician, writer, and educator, Dr. Harding explores the science of kindness and the social dimensions of health. These hidden factors affect the body in profound ways, altering metabolism, immune functioning, mental health, and the course of disease. In her work as a doctor, she combines the latest biomedical advances with big-picture public health research to help people live well, even with chronic disease or serious illness.
Dr. Harding works with individuals, groups, and the general public to foster emotional wellbeing. Her warm engaging style focuses on compassion and connection. She's appeared on Today, Good Morning America, NPR, The New York Times, Medscape, BBC, Oprah.com, Thrive Global, Psychology Today, mindbodygreen, Refinery 29, Tracy Anderson's PER4MANCE PROGRAM, Parents Magazine, Inc. and U.S. News and World Report.
Chief Executive Officer (CEO) of DHL Express Europe
Alberto Nobis
Overseeing almost 50 countries and territories, Alberto Nobis is the Chief Executive Officer (CEO) of DHL Express Europe since 2019. He has been with the company for 15 years. First, he served as the Chief Financial Officer (CFO) of DHL Express Italy, then as the CFO of DHL Express Europe and later – the CFO of DHL Express Global.
In 2013, Alberto took over as the CEO of DHL Express Italy. He is a graduate in Economics from the University of Bologna, Italy, where he obtained his management education. His mission as a leader is to ensure that everyone around him maximizes their own potential. He is very proud of the many accomplishments that DHL Express has attained including being named World's Best Workplace in 2021 by Great Place to Work.
In his free time, Alberto loves to live in touch with nature, embrace his passion for yoga, practice sports and listen to podcasts. He was a professional volleyball player for Italy men's national volleyball team.
Chef, Restaurateur, Author and Healthy Lifestyle Expert
Chef Maria Loi
Chef Maria Loi is an internationally renowned entrepreneur, author, television personality and philanthropist working to change the world – one healthy bite at a time. Known as the Julia Child of Greece, she isthe founder and face of a lifestyle brand that nurtures a healthy body and soul, melds the inspiration of ancient Greece with a modern approach to the Mediterranean diet, cooks up a heaping dose of happiness, humor and joy and helps people boost their immunity and improve their health, wellness and longevity.
Chef Loi is passionate about sharing the magic of all things Greek – especially the culinary treasures, recipes and practices passed down through the generations and from her grandfather. Deeply popular and beloved inGreece and a food superstar in the U.S., she exudes kindness, friendliness and warmth, makes a friend of everyone she meets and lights up rooms with her bountiful energy, infectious smile and hearty laugh.
The founder of Loi Food Products, a specialty brand built on traditional ingredients from Greece; her pastas, beans, botanical herbs, refrigerated dips, honey and olive oil are sold on QVC, at Whole Foods Markets and in other stores.
The author of more than 36 cookbooks, she is also host of a new show, THE LIFE OF LOI, debuting on PBS in 2021. It aims to build an inspirational and educational movement around the Mediterranean diet and lifestyle – from ancient to modern, food to culture and everything in between.
The namesake of three restaurants, including the current Loi Estiatorio in Manhattan, Chef Loi has cooked for celebrities and Presidents. But she most enjoys gathering with a roomful of diners over a good meal filled with laughter and stories and passing out smiles and homemade cookies to children who visit her restaurant.
Named an official Ambassador of Greek Gastronomy by the Chef's Club of Greece, Chef Loi is also a passionate and dedicated philanthropist who supports a wide variety of causes focused on children and the underserved.
Director of the Stanford Forgiveness Project
Dr. Fred Luskin
Fred Luskin serves as Director of the Stanford Forgiveness Projects, an ongoing series of workshops and research projects that investigate the effectiveness of his forgiveness methods on a variety of populations. The forgiveness project has successfully explored forgiveness therapy with people who suffered from the violence in Northern Ireland, Sierra Leone as well as the attacks on the World Trade Center on 9/11.
In addition, Fred's work has been successfully applied and researched in corporate, medical, legal and religious settings. He currently serves as a Senior Consultant in Health Promotion at Stanford University and is a Professor at the Institute of Transpersonal Psychology. He presents lectures, workshops, seminars and trainings on the importance, health benefits and training of forgiveness, stress management and emotional competence throughout the United States. He offers presentations and classes that range from one hour to ongoing weekly trainings.
International Speaker, Author and Professor
Dr. Sandro Formica
Embracing his unconventional path in academia and life, Sandro Formica, Ph.D., lives every day in full commitment to his Life Purpose, "To integrate the science of happiness in firms, educational institutions and governments." For that reason, he created a business format that aligns personal development processes with the goals and mission of positive organizations. Sandro's work aims at increasing individual and organizational performance based on applied, scientific evidence.
Sandro contributed to the development, analysis and testing of a strategic management model named "Co-Alignment" and modified it to integrate values, talents, imagination and purpose in the context of positive organizations managed by self-aware executives.
Sandro has provided consulting and executive education services to global and regional hotel corporations such as ACCOR and Intercontinental, coordinated transnational European Union projects in hospitality and tourism, and conducted "Think Tanks" with leading decision-makers in the Middle East, New Zealand, France, Spain, Italy, and the U.S.
As an academic, he published in international peer-reviewed journals on human motivational factors and behavioral decision-making in the context of travel, executive education needs, United States vs. Europe education systems, and predictability of human preferences in future global travel. His research papers were presented at several international conferences, such as the World Business Congress and the Quality of Life World Conference.
Currently, Sandro teaches The Science of Happiness and Personal Empowerment at Florida International University. Also, he teaches The Economics of Happiness in selected European universities.
Get the book: Personal Empowerment: Empower the Leader Within You
Co-Founder and Chairman Emeritus of Conscious Capitalism Inc
Dr. Raj Sisodia
Raj Sisodia is Distinguished University Professor of Conscious Enterprise and Chairman of the Conscious Enterprise Center at Tecnologico de Monterrey in Mexico. He is FW Olin Distinguished Professor of Global Business (on leave) at Babson College, and Co-Founder and Chairman Emeritus of Conscious Capitalism Inc. He has a Ph. D. in Business from Columbia University. Raj is co-author of the New York Times bestseller Conscious Capitalism: Liberating the Heroic Spirit of Business (2013) and Wall Street Journal bestseller Everybody Matters (2015). He was named one of "Ten Outstanding Trailblazers of 2010" by Good Business International, and one of the "Top 100 Thought Leaders in Trustworthy Business Behavior" by Trust Across America for 2010 and 2011. Raj received an honorary doctorate from Johnson & Wales University in 2016 and the Business Luminary Award from Halcyon in 2021. He has served on the boards of Mastek and The Container Store.
Raj has published fifteen books, including Firms of Endearment: How World Class Companies Profit from Passion and Purpose, which was named a top business book of 2007 by Amazon.com. His most recent books are The Healing Organization: Awakening the Conscience of Business to Help Save the World and The Global Rule of Three: Competing with Conscious Strategy, and the forthcoming Awaken: A Journey to Purpose, Wholeness and Healing. Raj has consulted with and taught at numerous companies, including AT&T, Verizon, LG, DPDHL, POSCO, Kraft Foods, Whole Foods Market, Tata, Tesoro, Siemens, Sprint, Volvo, IBM, Walmart, McDonalds and Southern California Edison.
Rosie Acosta is a world-renowned Yoga and Meditation Teacher
Rosie Acosta
Rosie Acosta is a world-renowned Yoga and Meditation Teacher, Yoga Teacher Trainer and Holistic Health Coach. She is also the founder of Radically Loved: Yoga, Health + Wellness and host of the top-rated iTunes podcast, Radically Loved.
As a product of inner-city LA, gangs, drug-use and violence permeated Acosta's youth. She overcame the prospect of prison through yoga and meditation and is extremely effective at using these tools in order to help others access their potential and overcome adversity. It is her driving belief that we are all born with limitless potential, that we all have a place in this world, and that it is part of our journey to be Radically Curious, Radically Inspired and Radically Loved.
Acosta has a diverse client list ranging from Olympic, NFL and NBA athletes to at-risk youth and Afghanistan veterans. She is a featured teacher for Yoga Journal and Wanderlust, a featured speaker for SHE RECOVERS, and has also been featured in Yoga Journal, FOX News Latino, Mantra, mindbodygreen, Well+Good, Evolve and POPSUGAR, among others.
Renown Artist & Founder, Happy Art Movement
Romero Britto
Romero Britto, founder of the Happy Art Movement, is an internationally renowned artist who has created an iconic visual language of happiness, fun, love and hope all its own inspiring millions worldwide.
Brazilian-born and Miami-made, Romero has made it to the top and is considered one of the most famous and celebrated living visual artists in the globe.
Britto's appreciation of the masters Pablo Picasso, Henry Matisse, Andy Warhol, Keith Haring, and Roy Lichtenstein influenced him to create a completely new artistic style by using vibrant, bold and colorful patterns to reflect his optimistic view of the world around him.
His work has been exhibited in the most prestigious galleries and museums in over 120 countries, including the Louvre Museum and he was the first living visual artist to present his work at the Soumaya Museum. Romero Britto has also created innumerous public and private art installations, not to mention the largest in the history of London's Hyde Park. He did the opening of the Super Bowl XLI in collaboration with the Cirque Du Soleil, was the official artist for the 2010 FIFA World Cup South Africa, ambassador to the 2014 FIFA World Cup Brazil, honorary torch bearer and ambassador for the Rio 2016 Olympic Games.
Romero's 60,000sqft studio in Miami has already hosted dignitaries, celebrities, innovators and art patrons from all over the globe. Amongst his collectors are HM Queen Elizabeth II, HRH Prince Charles, HM Queen Silvia, Tim Cook, Sir Elton John, Anna Wintour, Richard Branson, Carlos Slim, Alice Walton, Howard Buffett, Micky Arison, Wyatt Koch, Muhtar Kent, Ramon Laguarta, Jim Clerkin, Jean-Claude Biver, Alan G. Hassenfeld, Klaus Schwab, Leonardo Dicaprio, Arnold Schwarzenegger, Sylvester Stallone, Martin Scorsese, HM Queen Silvia, HRH Prince Charles, HRH Princess Madeleine, HM King Juan Carlos I, Tom Brady, Gisele Bündchen, Natalia Vodianova, Paulo Coelho, Pelé, Neymar Jr., Cristiano Ronaldo, Lionel Messi, Andre Agassi, Roger Federer, Michael Jordan, Kris Jenner, Kim Kardashian, Maluma, Dj Khaled, Justin Bieber, Marc Anthony, Shakira, Michael Jackson, Gloria and Emilio Estefan, Julio Iglesias, Oprah Winfrey, Sir Evelyn Rothschild, Eileen Guggenheim, Leonard Lauder, Steve Wozniak, Nobu Matsuhisa, Wolfgang Puck, Emeril Lagasse, Bobby Flay, Donatella Versace, Stefano Gabbana and Domenico Dolce.
Britto, considered the most licensed artist in history, is a frequent speaker at the World Economic Forum (Davos, Switzerland) and is an activist for more than 250 charitable organizations, but most of all, he is an artist who believes that "art is too important not to share" and that he has a role as an agent of positive change.
Speaker, Lawyer, Executive Coach and Consultant
Elina Teboul
Elina is an executive coach with The Preston Associates and the founder of The LightUp Lab, through which Elina seeks to inspire and empower people and organizations through positive psychology, mindfulness and executive coaching. Elina firmly believes that finding meaning and purpose in work is integral to happiness and works with individuals, teams, and organizations to ensure that purpose is at the center of the conversation.
Elina is passionate about entrepreneurship and works closely with founders and leadership teams of dynamic growth businesses. She zealously helps visionaries and disrupters to build rocket ships – and do it with personal purpose, authenticity, and balance.
Elina partners closely with female leaders, facilitating inspiring peer coaching conversations and creating impactful women leadership programs to foster wisdom, growth, and tangible business results.
Elina built her executive experience as an investment management attorney at the law firm Davis Polk & Wardwell LLP and the Global Markets Department of Credit Suisse. She is an adjunct professor at Fordham Law School, where her course "Positive Lawyering" is an innovative integration of positive psychology principles into the legal profession. Her article " Positive Psychology Coaching Model for the Legal Profession" will be published in the Journal of the Legal Profession in early 2022.
Elina holds a Bachelor's degree in Economics from New York University and a J.D. from Columbia Law School. She also holds her M.A. in Psychology from Columbia University, Teacher's College and has completed the Columbia Executive Coaching Certification Program.
Mandy Seligman is the founder of SeeingHappy.org
Mandy Seligman
Mandy Seligman is the founder of SeeingHappy.org , a nonprofit whose mission is to promote wellbeing through photography using positive psychology. She is a psychologist who believes that we can all benefit from using positive psychology at every stage of life. She is also a fine arts photographer and a member of Soho Photo Gallery in NYC. She believes that slowing down, seeing and capturing beauty is a spiritual journey that enriches all our lives – both of the artist and the viewer. She seeks to promote photography as a path to finding happiness and well-being through attending to and sharing what we see as beautiful in our lives.
WOHASU 2022 Master of Ceremonies.
Andrea Minski
Andrea Minski is a bilingual TV host, lifestyle expert, brand spokesperson, conference speaker, entrepreneur and mom of two who seeks every day to do more of what makes her happy as she shares tips, tricks and hacks to find the ever elusive balance for all aspects of a woman's life.
No stranger to daytime television, Andrea Minski is known as a TV host, most recently as the face of the DIY home improvement series, "Fix My Fail" on HGTV, as well as "Flipea con Andrea" on the Discovery Go app, SOS: Salva Mi Casa (Telemundo), celebrity guest judge on "Girl Starter" (TLC), as well as lifestyle and fashion contributor on numerous national and international programs including hoy Día (Telemundo).
An avid public speaker, she has been orator at the Disney Social Media Moms Conference, "What She Said" women's empowerment panel hosted by Sports Illustrated, as well as speaking engagements at We All Grow, Hispanicize, CRA Travel, and Ocean Drive magazine.
Using her platform for advocacy, she has served as U.S. spokesperson for the Venezuela Aid Live benefit concert, Fundacion NU3 in Colombia and Kids Kindness Project in Miami. She was also an organizer of the "Finding My Virginity Experience" at Necker Island with Sir Richard Branson.
A spinoff from the Mujer Balance blog is the MBalance Store, which offers products with a purpose. All the merchandise comes with an empowering message and each purchase feeds a child in underserved communities in her native Colombia.
Minski juggles many hats, but thanks to the power of social media she is able to document all facets of her fast-paced lifestyle.
Former Dean of Education & Human Development & Vice Provost for Institutional Culture University of Miami, & Author
Dr. Isaac Prilleltensky
Isaac Prilleltensky was born in Argentina and has lived and worked in Israel, Canada, Australia, and the United States. He is the Former Dean of Education and Human Development at the University of Miami, the inaugural Erwin and Barbara Mautner Chair in Community Well-Being, and the Vice Provost for Institutional Culture. He has published eight books and over 120 articles and chapters. His interests are in the promotion of well-being in individuals, organizations, and communities; and in the integration of wellness and fairness.
Isaac is the recipient of the 2014 "Lifetime Achievement Award in Prevention" by the Society for Counseling Psychology, Division 17 of the American Psychological Association. He is also the recipient of the 2011 "Distinguished Contribution to Theory and Research Award" of the Community Psychology Division of APA. In addition, Isaac received the John Kalafat Award for the Practice of Community Psychology from the same division of APA. He is leading an interdisciplinary team developing assessments and online interventions to promote interpersonal, community, occupational, psychological, physical, and economic (I COPPE) well-being.
Isaac is a fellow of the American Psychological Association and of the American Educational Research Association. In 2002 he was a visiting fellow of the British Psychological Society. He is a vegan and fitness aficionado. He speaks several languages and has given keynote addresses in 26 countries. His humour columns have been published in the Miami Herald and Miami Today. His latest book is The Laughing Guide to Well-Being: Using Humor and Science to become Happier and Healthier, and The Laughing Guides to Well-Being, Change, and a Better Life.
Chief Legal Officer & Chief Culture Officer, ChenMed
Stephanie Chen
Stephanie Chen serves as ChenMed's Chief Legal Officer and Culture Officer. She has been with ChenMed since 2006, and served as General Counsel prior to being named Chief Legal Officer in 2016. A graduate of New York Law School, which she attended on a Harlan Scholarship, Stephanie was admitted to the Florida Bar in 2008. She graduated cum laude from Boston College with a degree in economics.
Stephanie and her husband, Dr. Chris Chen, the CEO of ChenMed, have four children together and live in Fort Lauderdale, Florida.
"Indiana Jones of Positive Psychology," Author, Trainer and Coach
Dr. Robert Biswas-Diener
Robert Biswas-Diener is widely known as the "Indiana Jones of positive psychology" because his research on happiness, empathy and other topics has taken him to such far-flung places as Greenland, India, Kenya and Israel. Robert's interest in happiness focuses on culture, material simplicity, and public policy. He has written more than 50 scholarly articles on these topics and is author of eight books including Happiness (2008), The Courage Quotient (2012), and The Upside of Your Dark Side (2015).
Robert is also a leading authority on positive psychology coaching and widely recognized as a pioneering voice in this field. Robert occupies a unique position in the world of positive psychology as he is both a published researcher and a practicing ICF certified coach. He regulatory trains professionals around the world in the application of positive psychology. His clients have included Standard Chartered Bank, Kaiser Permanente, Australian Department of Defense, Deloitte, and many others.
Creator of grown™
Shannon Allen
Shannon Allen is the creator of grown™, the first ever 100% USDA organic certified fast food restaurant with a drive thru on the East Coast. Shannon lives in Miami with her husband, Ray Allen (two-time NBA champion) and their five children. Shannon created grown™ after searching unsuccessfully for an organic, nutrient dense meal on-the-go for her children, including middle son Walker who lives with Type 1 Diabetes. The Allen's are passionate advocates for research for a cure for Type 1 Diabetes in honor of Walker and the millions of children and adults that are living with this potentially life threatening medical condition. The grown™ concept evolved, in part, from her television show, The Pre-Game Meal which was inspired by 18 years of preparing optimal game day meals for her husband Ray. The show featured professional athletes and chefs preparing healthier versions of tailgate food in hopes of inspiring soccer moms, student athletes and sports fans alike to embrace a healthier diet & exercise.
After opening the doors to their flagship grown™ location two years ago on a busy stretch of highway in South Florida, the concept has grown to include five units, including one at Wesleyan University, two non-traditional locations at HardRock Stadium, and a location inside of a Walmart Supercenter in Orlando. grown™ is widely recognized as a market disrupter for providing convenience without compromise and for stretching the perceptions associated with traditional fast food options. Providing busy people everywhere with delicious, freshly prepared, nutrient dense breakfast, lunch and dinner from a scratch kitchen using strictly 100% USDA organic certified ingredients and delivered with the optimal conveniences we've all grown accustomed to is grown's passionate mission.For more information on how to join the grown mission and own a grown™️, visit grown.org.
Professor, Best-Seller Author & Leading Happiness Researcher
Dr. Sonja Lyubomirsky
Sonja Lyubomirsky is Professor of Psychology at the University of California, Riverside. Originally from Russia, she received her A.B., summa cum laude, from Harvard University and her Ph.D. in Social/Personality Psychology from Stanford University. Sonja currently teaches courses in social psychology and positive psychology and serves as the Department of Psychology's graduate advisor. Her teaching and mentoring of students have been recognized with the Faculty of the Year (twice) and Faculty Mentor of the Year Awards.
Sonja's research has been awarded a Templeton Positive Psychology Prize, a Science of Generosity grant, two John Templeton Foundation grants, a Character Lab grant, and a million-dollar grant (with Ken Sheldon) from the National Institute of Mental Health to conduct research on the possibility of permanently increasing happiness. Her research has been written up in hundreds of magazines and newspapers and she has appeared in multiple TV shows, radio shows, and feature documentaries in North America, South America, Asia, Australia, and Europe.
She has lectured widely to a variety of audiences throughout the world, including business executives, educators, physicians, entrepreneurs, military officers, mental health professionals, life coaches, retirees, students, and scholars. Sonja's best-selling The How of Happiness: A Scientific Approach to Getting the Life You Want (Penguin Press) is now translated and published in 23 countries, and The Myths of Happiness: What Should Make You Happy, But Doesn't, What Shouldn't Make You Happy, But Does (Penguin Press) is translated (or will be) in 16 countries.
Executive Director of Citrone 33
Maura Lonergan
Maura Lonergan is the Executive Director of Citrone 33, a collective that focuses on strategic philanthropy and social movements. Citrone 33 believes in big and bold ideas, which is seen through its approach to grant-making, investing, and partnerships.
Rooted in the values of authenticity and innovation, Citrone 33's mission to champion mental wellbeing has been seen through Maura's oversight. With her leadership, Citrone 33 launched Unpack U – a Pittsburgh-centric platform that partnered with 11 universities, the Pittsburgh Steelers, Pittsburgh Penguins, and Pittsburgh Pirates, to amplify student voices while empowering self-discovery, embracing every student, and ultimately engaging in a larger movement addressing our mental health.
Maura is an active alumnus of the College of Charleston, an advocate for breast cancer research, and passionate about empowering women in the workplace.
Cesar Cervantes
Cesar Cervantes believes human connection is what makes life good. But in a world focused on constant contact, too often we miss out on actually connecting. Cesar speaks and teaches on communication skills that result in authentic connection — with other humans! Cesar is an expert communicator training people to share their stories whether from stage, communicating with teams at work or on campus, or reaching audiences for business goals. He taught in the theatre department at Colorado College, was on Comedy Central's Open Mic Fight, can be seen in the movie Line of Duty and has two TEDx talks featured on the TED website. He currently lives in Santa Fe, NM with his wife, daughter and their australian shepherd, Mia.
Physician, Author, Speaker and Coach
Dr. Neha Sangwan
Dr. Neha Sangwan, CEO of Intuitive Intelligence is an Internal Medicine physician, international speaker and corporate communication expert who empowers people toward better health by teaching them practical communication tools to strengthen their relationships, decrease their stress, improve their health and save them time.
Neha earned a B.S. in Mechanical and Biomedical Engineering from Michigan State University, attended the State University of New York at Buffalo for medical school, and completed her residency training at Temple University Hospital. She worked in the hospital for a decade before founding Intuitive Intelligence, her private practice and corporate consulting firm, where she integrates the science of medicine and the art of communication to empower her clients to improve their health and their lives.
Neha is also the author of TalkRx: Five Steps to Honest Conversations that Create Connection, Health and Happiness. To learn more, visit Doctorneha.com.
Psychiatrist, New York Times best-selling author and leading expert on the science of human happiness
Dr. Howard Cutler
Howard C. Cutler, MD, is a psychiatrist, New York Times best-selling author, and leading expert on the science of human happiness. He is coauthor with the Dalai Lama of the internationally best-selling series The Art of Happiness. Dedicated to helping people find happier, more rewarding lives, Howard works with individuals privately and has given presentations on happiness throughout the United States and abroad. He has been interviewed on hundreds of radio and television programs, and in Time; O, The Oprah Magazine; and Psychology Today. He holds degrees in art and zoology, and a medical degree from the University of Arizona College of Medicine.
Founder of Arrive at Happy & Coach
Tia Graham
Tia Graham is an inspirationist and the founder of Arrive At Happy, the first-ever Southern California-based happiness company with a mission of inspiring transformation through the science of happiness. Tia partners with organizations and individuals to increase their daily happiness and, in turn, increase success in all areas of their lives. She has studied The Science of Happiness with Harvard's Tal Ben-Shahar at The Happiness Studies Academy and is a Group Facilitator at the Annual World Happiness Summit.
Tia's natural state has always been upbeat and full of gratitude for the experiences and relationships that have helped shape and define her being. However, she faced unexpected turbulence once she had her second daughter and found herself struggling to "stay balanced" while juggling motherhood, work, marriage, friends and her sense of self. Tia had always dreamed of creating a happiness company and being a catalyst for positivity in the world. When she saw her own happiness dwindling, she knew it was time to grab hold of her life in a new way, and work to turn this entrepreneurial vision into a reality. She found her inner clarity during the time of real struggle and knows that this is her calling. She inspires leaders and people to reach their full potential, live life to the fullest and to arrive at happy – every day.
With a passion for travel, luxury hospitality, and culture, Tia has successfully led sales, marketing and public relations efforts at unique hotels in destinations around the world including Istanbul, Honolulu, Kauai, New York and Los Angeles. Tia currently lives in Los Angeles with her husband and two daughters. Tia is filled with joy when traveling, reading, snowboarding, experiencing hiking and yoga, spending time with family and friends, and spreading happiness daily.
Speaker, Author of 2 Best-Selling Books on the Experience Economy
James Wallman
James Wallman is a bestselling author, entrepreneur, futurist, keynote speaker, and government adviser.
He has written 2 bestselling books about the experience economy, Stuffocation (Penguin, 2015) and Time And How To Spend It (Penguin, 2019).
He runs strategy, innovation, and futures consultancy The Future is Here. Recent clients include KPMG, HSBC, IDEO, Avis, Facebook, and Marriott International. He has given talks from TEDx at the London School of Economics to the Collision Conference in Las Vegas, Google HQ in California, and 10 Downing Street.
His opinions have appeared in the New York Times, the Financial Times, the Economist, and Wired. He has appeared on TV and radio from Australia to Brazil and the US.
He advises the British government on the experience economy: he is a 'Sector Specialist, Experience Economy' at the UK's Department for International Trade.
He holds an MA in Classics from the University of Oxford; an MA in Journalism from the University of the Arts London; and a Diploma in Entrepreneurship from the Judge Business School at the University of Cambridge.
James lives in London with his wife and two children, who are 8 and 5 years old and make him very happy 🙂
CEO, Serenity Psychological Health and Well-being
Dr. Cree Scott
Dr. Cree Scott is the founder and CEO of Serenity Psychological Health & Well-being. She is a licensed psychologist with a background in consulting, employee well-being, DEI, and leadership development. She has worked in a range of settings including professional services, higher education, federal/government sectors, healthcare and private practice. With over 15 years of experience in clinical and consulting psychology, Dr. Scott specializes in working with organizations to design customized well-being strategies, programs, and curriculum to create a psychologically safe and healthy place to work. As a diversity, equity, and inclusion (DEI) consultant, she incorporates culturally relevant perspectives and solutions to help leaders and organizations create an environment in which all employees experience inclusion and belonging.
Cofounder and CEO of Wholebeing Institute
Megan McDonough
Megan McDonough is cofounder and CEO of Wholebeing Institute, an educational organization focusing on the science of whole-person wellbeing. She uses divergent thinking and creative perspectives to lead, harnessing the best in people for the greatest good. With a degree in nuclear medicine, senior leadership experience in health care, two decades as a yoga practitioner and teacher, and experience directing numerous online-learning start-ups, Megan focuses on how to get from point A to point B through whole-person engagement. She's an award-winning author of three books on mindfulness.
Hollywood Filmmaker & International Speaker
Saul Blinkoff
Saul Blinkoff is a Hollywood filmmaker who has worked for many high profile clients including; THE WALT DISNEY STUDIOS, NETFLIX and AMAZON. He started his animation career on the hit DISNEY films Pocahontas, The Hunchback of Notre Dame, Mulan and Tarzan. Currently, Saul is a Supervising Producer at DREAMWORKS on the new hit show MADAGASCAR: A LITTLE WILD. Saul speaks around the world empowering audiences to reach their goals and live a more inspired life. He also hosts the high energy, motivating, podcast, 'LIFE of AWESOME!' that is not only jam packed with practical tools for success, but also has a depth of finding meaning and fulfillment in all aspects of life! Saul lives in Los Angeles with his wife and four children.
JoAnna Brandi
JoAnna Brandi, Certified Chief Happiness Officer, Author and Speaker, leads this innovative workshop based on a system she developed for an intentional approach to leadership: "The Practice of Positive Leadership – Use the Science of Happiness to Engage Your Employees and Keep Your Customers Happy." JoAnna, one of Dr. Martin Seligman's Authentic Happiness Coaches, has three decades of field experience in helping companies create happier employees and customers.
She is a Chief Happiness Officer certified by Florida International University and WOHASU®. She is the author of two books on customer loyalty and an illustrated gift book called 54 Ways to Stay Positive in a Changing Challenging and Negative World.
She has a diverse group of clients from multi-nationals to small independent companies in dozens of industries, and has been a resource speaker for Vistage International for over 23 years teaching Chief Executives to create more positive workplace cultures and larger 'Positive Spillover' effects.
MD Professor and Dean, Roseman University
Pedro "Joe" Greer, Jr.
Dr. Greer, driven by Social Justice and the need for diversity, equity, and inclusion, joined Roseman University of Health Sciences University on June 1, 2020, with the goal of establishing an innovative mid-21st Century, Las Vegas-based medical school that will align students, educators, and community in designing and delivering an inclusive and collaborative environment for learning, healthcare and research.
Previously, Dr. Greer served as Professor of Medicine, Founding Chair of Humanities, Health, and Society, and Associate Dean for Community Engagement at Florida International University Herbert Wertheim College of Medicine in Miami, Florida. Working with various FIU colleges, Dr. Greer spearheaded the nationally recognized Green Family Foundation Neighborhood Health Education Learning Program (NeighborhoodHELP). This program prepares medical students and other health professions students to address the social determinants of health through a hands-on longitudinal experience caring for underserved households in Miami-Dade County.
Better known as "Joe," Dr. Greer has been an advocate for health equity by engaging communities to create effective health and social policies and accessible health care systems. He established Camillus Health Concern, Inc. and Saint John Bosco, health centers for underserved populations in Miami-Dade County, Florida.
Dr. Greer has received numerous recognitions, including one of the 500 Most Influential Business Leaders in Life Sciences listed on the Florida Trend 2019; June 2019 AMA Foundation Pride in Profession Award; Bob Graham Center for Public Service 2017 Citizen of the Year; 2014 National Jefferson Award in the category of Greatest Public Service Benefiting the Disadvantaged; 2013 Great Floridian Award; the 2009 Presidential Medal of Freedom; 1997 the Presidential Service Award and in 1993, was honored as a MacArthur Foundation "Genius Grant" Fellow. He has published more than 30 articles and book chapters and wrote Waking Up in America, a book about his life experiences, including caring for homeless individuals and advising Presidents Bush Sr. and Clinton on health care policy.
Dr. Greer has served as a Trustee at the RAND Corporation (America's oldest and largest think tank) and is a member of the Pardee RAND Graduate School Board of Governors and the RAND Health Board. He served as Chair for the Hispanic Heritage Awards Foundation from 2002 to 2012 and has been an independent board member of American Funds from 2016 to the present.
Ashley Ga Lai Mui
Ashley Mui is a multi-medium artist committed to exploring the depths, wisdom, and life-changing magic of gratitude. As the Creative Director for School of Love, she leads brand direction and all creative, shaping a new vision for this emerging social enterprise committed to transformation through the study of Love.
As a social entrepreneur utilizing her talents in design, film and graphic art, Ashley is the founder of Gratuity Included, a company with a mission to create a more grateful world, and ho mei do, an online boutique that honors the legacy of her grandfather by blending contemporary Asian artand design with timeless traditions. She is also a producing partner at The Gates Preserve, amultimedia experience company committed to archiving culture and a Programmer Producer for the leading multicultural film festival, Urbanworld.
When she isn't in production or curating creative content and design, Ashley is a devoted
moondancer, and reiki practitioner
Transformational Artist, Speaker & Writer
Dorota Stanczyk
Dorota Stanczyk is a Polish transformational artist, creative director, conscious creativity trainer, speaker and writer. Her passion is to combine fine arts, personal growth and interactive technology to raise awareness of new models and paradigms of living, working and be-ing. She is the founder of Moonkava, a Conceptual Creative Agency and INNERART Ltd – Transformational Arts Consultancy Agency which advises on creating digital products, events and spaces in the wellness industry that merge art, technology and personal growth. Dorota has worked with brands that include Christian Dior, Mindvalley and Uptime.
Dorota directed a full-length documentary on Enhanced States of Consciousness in collaboration with Mindvalley, where she interviewed experts from all around the world on well-being and flow states. Her first book (Re)-Create Yourself will be published by Hodder & Stoughton in February 2021.
Dorota is currently working on a documentary series on Hacking Happiness with Kim Ross, the Director of International Productions for Warner Bros. She is also building a global happiness app – a digital marketplace experience for 'acquiring knowledge on happiness' that makes learning affordable, accessible and social, with Mo Gawdat, the former chief business officer for Google X and author of the book Solve for Happy.
Psychologist and Co-Founder of Upgrade Educational Project
Alla Klymenko
Alla Klymenko is known in Eastern Europe and abroad as a psychologist and happiness educator who has been studying well-being, goal setting, and mindfulness for over ten years. Her lectures, workshops, and seminars help thousands of people become more successful, happier and radically change their outlook on life. Her goal is to make a billion people around the world happier.
Alla believes in cultivating equal access to education on positive psychology, depression prevention, and well-being for populations across the globe. Being a pioneer in Eastern Europe's happiness movement, her every speech and presentation is aninspirational show. As a motivational speaker with live audiences ranging from hundreds to tens of thousands, her unique presentations and classes touched the hearts of thousands of people.
Alla is the author of workshops, seminars, and online courses attended by participants from Eastern and Western Europe, the Middle East, and Northern America. She also published several unique self-improvement workbooks and inspirational journals – Happy Me Journal, Thank You Diary, and Dream Year Book. Sheis the co-founder and head coach of Eastern Europe's largest self-improvement summer camp, Upgrade Yourself Camp.
A featured guest on a variety of podcasts, she hosts Alla and Happiness YouTube channel (with 158 thousand followers) with motivational speeches and interviews with the world's leading experts in the fields of happiness and well-being – Karen Guggenheim, Tal Ben-Shahar, Mo Gawdat, Fred Luskin, Sonja Lyubomirsky, Michael Roach, Joe Vitale, John Gray, and many others.
Shortly after the start of the COVID-19 pandemic, Alla joined forces with the world's leading speakers, Tal Ben-Shahar, Marci Shimoff, and others, to create the Two Happy Weeks online course aimed at maintaining a positive attitude amidst challenging global events to support the affected population during the period of turbulence.
Co-Founder of GOGO. Through the universal language of music, he has unlocked a bridge to reach Miami and Chicago's most disenfranchised youth
Chad Bernstein
Co-Founder of GOGO. Through the universal language of music, he has unlocked a bridge to reach Miami and Chicago's most disenfranchised youth
CEO of Clinically Happy
Lisa Ferrari
CEO of Clinically Happy, Director at Vancouver Psychology Centre & Registered Psychologist with a practice in clinical psychology
Clinical Associate Professor of Medicine
Michael Baime
Clinical Associate Professor of Medicine & Director for Penn Program for Mindfulness and the Penn Medicine Abramson Cancer Center
Designer and Art Director
Stefan Sagmeister
Designer and Art Director. He has designed for clients as diverse as the Rolling Stones, HBO, and the Guggenheim Museum
Head of Field Talent Acquisition for Athleta
Bridgette Corridan
Head of Field Talent Acquisition for Athleta. She is passionate about creating work environments that allow this freedom for everyone
Television Anchor, CNN Español
Maria Alejandra Requena
Television Anchor, CNN Español. Prior to joining CNN en Español, Requena hosted the "Mega News" newsreel for the Mega TV channel in Miami
Clinical Psychologist, Author of Gratitude and Kindness
Carla Fry
Clinical Psychologist, Author of Gratitude and Kindness: A Modern Parents Guide to Raising Children and Founder and CEO of Clinically Happy
Ph.D. & Professor of Counseling Psychology at the University of Miami
Blaine Fowers
Ph.D. & Professor of Counseling Psychology at the University of Miami, he is a Fellow of the American Psychological Association (APA)
Chief Happiness Officer, Emotional Dj, Storyteller, Multifaceted Coach, Entertainer, Comedian, Filmmaker, Entrepreneur & Innovator
Howard Martin
Chief Happiness Officer, Emotional Dj, Storyteller, Multifaceted Coach, Entertainer, Comedian, Filmmaker, Entrepreneur & Innovator
Consultant/founder of Food Systems Consulting LLC. B.A. She holds a BA from Williams College and a M.A. in Food Studies from NYU
Johanna Kolodny
Consultant/founder of Food Systems Consulting LLC. B.A. She holds a BA from Williams College and a M.A. in Food Studies from NYU
Founder and designer of the lifestyle brand, Peace Love World
Alina Villasante
Founder and designer of the lifestyle brand, Peace Love World, and an advocate of loving and inspiring every person to be their best self
Founder of Joy, Inc
Chude Jideonwo
Founder of Joy, Inc, an American benefit corporation with a Nigerian subsidiary, which mainstreams the research and science on human emotions
Musician, Researcher & Creative Communicator
Nathan Leigh Jones
Nathan Leigh Jones is a creative communicator who loves music. Having completed a Bachelor of Psychological Sciences (First Class Honours), Nathan is currently undertaking a PhD in Experimental Psychology at the University of Adelaide, exploring the impact of music and lyrics on emotional wellbeing.
An avid singer/songwriter, Nathan has taken his piano all over the world, including performances at Joe's Pub in New York City, the Sydney Opera House, and even Google headquarters in Mountain View. He has also produced original music for Billy Porter, Alan Cumming and Rhonda Ross.
At heart, Nathan is a passionate teacher, and has delivered training for multiple Fortune 500 companies. Recent engagements include the Australian Leadership Coaching Conference, Mumbrella360, and the 6th World Congress on Positive Psychology. He has also been hired to speak for countless brands including Sony, Microsoft and Disney.
Nathan believes that lyrics matter. If we can harness the power of music, we can change our emotions, change our behaviour, and ultimately change the world.
Filmmaker, Professor at American University, and Certified Professional Coach
Dara Padwo-Audick
Dara Padwo-Audick, MA, C.P.C., Producers Guild of America, is a seasoned media professional with thirty years of experience across a variety of genres in the media landscape. Her genuine passion for telling impactful stories has taken her around the globe. Dara's journey to understand and share Himalayan culture took her to Bhutan in 2008 and again in 2017 to reveal the impact of Gross National Happiness in Asia and Europe through a series of short documentaries. Dara is the series creator of two nonfiction series, She's Got Grit and 650,000 Hours, and the series producer of the fiction series, Vizions of Rock. She has written, produced, and directed multiple programs and series for such networks as Animal Planet, CBS, DARPA Channel, Discovery Channel, Discovery HD-Theater, Discovery Kids, ESPN, Fox, Home and Garden Television, Lifetime Television, Military Channel, National Geographic Channel, Outdoor Life Channel, PBS, and Science Channel. Dara is also an iPEC-trained Certified Professional Coach and Energy Leadership Master Practitioner who works with social entrepreneurs, executives, and those who want to explore and develop their creativity.
Director of Action for Happiness
Dr. Mark Williamson
Dr Mark Williamson is Director of Action for Happiness, a movement of people taking action to create a happier and kinder world, with an active community of over a million supporters. He is passionate about creating a more balanced and caring society that focuses more on helping people and communities thrive. Mark has a diverse range of experience across private and non-profit sectors, from start-ups through to large multi-national companies. He was previously Director at the Carbon Trust and Senior Manager with Accenture and has also worked for HP Labs and Orange. He holds an MBA from IMD in Switzerland, and a PhD in Engineering from the University of Bristol. He is a Sainsbury Management Fellow, a Chartered Engineer and a member of the Institute of Directors.
Dean, University of Miami Herbert Business School & Vice Provost
John A. Quelch C.B.E.
Professor John A. Quelch is the Leonard M. Miller University Chair and Vice Provost of the University of Miami. He also serves as Dean of Miami Herbert Business School. Until 2017, he was the Charles Edward Wilson Professor of Business Administration at Harvard Business School and Professor of Health Policy and Management at Harvard T.H. Chan School of Public Health.
Professor Quelch has substantial experience as a non-executive director. In the United States, he has served on the boards of Alere, Aramark, Gentiva Health Services, Pepsi Bottling Group and Reebok International. He has also served as a board member of three pre-IPO data analytics companies, Datalogix and Vitrue (both sold to Oracle) and Affinnova (sold to A.C. Nielsen). He is currently advising several startup companies.
Professor Quelch is an expert on corporate strategy, brand-building and customer behavior, especially in the healthcare sector. His latest books include Choice Matters: How Healthcare Consumers Make Decisions (Oxford University Press, 2018), Compassionate Management of Mental Health in the Modern Workplace (Springer, 2018), Consumers, Corporations and Public Health (Oxford University Press, 2016) and Building A Culture of Health: A New Imperative for Business (Springer, 2016). He is (co)author of seventeen Harvard Business Review articles including a landmark paper on corporate governance titled "Bringing Customers Into the Boardroom".
Professor Quelch was educated at Oxford University (BA and MA), the University of Pennsylvania (MBA) and Harvard University (SM and DBA). He was awarded the CBE (Commander of the Order of the British Empire) for services to British business in 2011 and the Ellis Island Medal of Honor in 2020. He is a member of the Council On Foreign Relations, the Trilateral Commission and the American Academy of Arts and Sciences.
Founder of Toy Feliz & Entrepreneur
Giancarlo Molero
Giancarlo Molero is an innovator, marketing expert, sport and music lover with over 20 years of experience in different ventures along the Americas and Europe. He is an economist with a masters in marketing and a certificated happiness coach from the University of California, Berkeley. His entrepreneurial spirit and creativity distinguished and lead him, to provide excellent outcomes and value to different corporations where he has proudly served, including BellSouth, Telefonica – Movistar, The Cisneros Group and DLB Group prior to becoming a partner at AdmazingCo. and managing director at Gimbal.com.
Giancarlo has always thought that everything can be improved and that by using a creative and nontraditional approach things can change for better. He is an enthusiast about how technology impacts and changes our lives. Currently, he enjoys dedicating efforts and time to enterprises where the good and happiness can be spread among others, as part of his purpose of improving others' lives one smile at a time. He is founder of ToyFeliz.net a community that promotes happiness in Spanish and fellow founder the World Happiness Summit.
Chief Evangelist, Brand Marketing at Google & Author
Gopi Kallayil
Gopi Kallayil is the Chief Evangelist, Brand Marketing at Google. He works with Google's sales teams and customers and helps grow customer brands through digital marketing. In his prior roles he worked as Chief Evangelist for Google+, led the marketing team for the Company's flagship advertising product, AdWords, in the Americas and Asia Pacific, and the marketing team for AdSense, Google's publisher-facing product.
Before joining Google, Gopi was on the management team of two Silicon Valley venture funded startups. While a consultant with McKinsey & Co., he worked on engagements helping the management teams of large corporations improve business performance and maximize revenues. He has also led large Information Technology projects for global corporations in India, China, and the US. Gopi earned his Bachelors degree in electronics engineering from the National Institute of Technology in India. He received his Masters in Business Administration degrees from the Indian Institute of Management and The Wharton School of Business at the University of Pennsylvania. He is an avid yoga practitioner, triathlete, public speaker, global traveler and Burning Man devotee. He has spoken at TEDx, Renaissance Weekend, The World Peace Festival and Wisdom 2.0. He hosts a TV program on cable and YouTube called Change Makers.
"Focusing on gratitude shifts my mind and heart away from seeing areas of my life as problematic, worrisome, or lacking and toward acknowledging the abundance, what is working well."
Chairman of illycaffè
Andrea Illy
Coffee to propagate coffee knowledge, and developing the first-ever third-party sustainability certification for a value chain. illycaffè has been recognized as the most sustainable company in the coffee sector (ICRT, 2014), as one of the World's Most Ethical Companies (Ethisphere Institute, 2013-2018). The company won the Italian Best Performance Award in 2017.
Mr. Illy's numerous appointments outside of his company include:
from 1999 to 2014, president of ASIC – the sole international association dedicated to the science of coffee;
from 2012 to 2013, board member and chairman of the Sustainability Committee of D.E. Master Blender 1753, contributing to the company's spin-out and subsequent sale;
from 2012 to 2015, chairman of the Promotion and Market Development Committee of the International Coffee Organization, for which he oversaw the largest celebration of coffee during the EXPO Milano 2015;
starting in 2013, chairman of the Altagamma Foundation – an organization which represents the most important Italian luxury brands;
starting in 2013, member of the Board of Directors of the Bank of Italy and, from 2015, of its Internal Audit Advisory Committee;
starting in 2017, member of the Assolombarda Advisory Board, the Milan industry association.
Recognized as a coffee authority, Mr. Illy's writings are published on a regular basis, and he serves as a speaker at major conferences throughout the world. In 1995, he published Espresso Coffee: The Chemistry of Quality (Academic Press), now in its second edition, and his memoir, A Coffee Dream, was published in 2015 (Codice Edizioni). He was the main contributor to Altagamma: Strategie per l'Italia d'Eccellenza, published in 2018 (Skyra).
He is a passionate supporter of the stakeholder company business model, and firmly advocates for corporate responsibility as as means to improve society. A "humanist chemist," as he likes to define himself, Mr. Illy also promotes culture and art, a sphere in which illycaffè has always been active. Under his leadership, the Altagamma Foundation was officially recognized as an ambassador of the Italian lifestyle in the world.
His numerous professional recognitions include Marketing Superstar (Advertising Age, 1996); Entrepreneur of the Year (Ernst & Young, 2004); Capo d'Orlando (2013), and Guido Carli (2014). He was named Cavaliere del Lavoro by the President of the Italian Republic in 2018.
Mr. Illy received a degree in Chemistry from the University of Trieste, and an Executive MBA from SDA-Bocconi in Milan. Additionally, he earned a certificate from the Advanced Management Program at Harvard Business School, and studied Total Quality Management in Japan, Innovation at MIT, Exponential Technologies at Singularity University and Complexity Science at the University of Oxford.
Born in Trieste in 1964, he is married and has three daughters.
Therapist, Teacher & Coach
Dr. Margarita Tarragona
Margarita Tarragona is a therapist, teacher and coach in Mexico City. She is a co-founder of Grupo Campos Elíseos and on the faculty of the Universidad Iberoamericana in Mexico City and of the Houston Galveston Institute. Margarita created and directed the diploma program in Positive Psychology at the Universidad Iberoamericana and is on the board of directors of IPPA, the International Positive Psychology Association. In her practice she is especially interested in collaborative and narrative therapies and the implications of Positive Psychology for therapy and consultation.
Author, Well-Being Consultant & International "Romance & Research"™ Speaker
Suzann Pileggi Pawelski
Suzann ("Suzie") Pileggi Pawelski is a well-being writer, consultant, and international speaker specializing in the science of happiness and its effects on relationships and health. Her 2010 Scientific American Mind cover story, "The Happy Couple," was the catalyst for Happy Together: Using the Science of Positive Psychology to Build Love That Lasts, the best-selling book that she wrote with her husband James.
Happy Together was named a best book of 2018 by Business Insider, Success magazine, and The Greater Good Science Center.
Suzie pens a popular blog for Psychology Today and is a contributing editor for Live Happy. As a columnist for the Newsletter of the International Positive Psychology Association (IPPA), she profiled many of the field's leading scientists and featured their groundbreaking research.
Suzie's writing and work has been featured in numerous top-tier media including Time magazine, Inc. magazine, NPR, and The London Times.
Together, Suzie and James give Romance and Research™ workshops around the world.
Previously, Suzie directed award-winning media relations campaigns for Fortune 500 clients, worked in publicity at Radio City Music Hall and was an associate producer for HBO Downtown Productions and The Joan Rivers Show.
Vice-Chancellor The University of Buckingham, Author & President of IPEN
Sir Anthony Seldon
Anthony Seldon, Vice-Chancellor of The University of Buckingham since 2015, is one of Britain's leading contemporary historians, educationalists, commentators and political authors.
Anthony was a transformative head for 20 years, first of Brighton College and then Wellington College. He is author or editor of over 35 books on contemporary history, including the inside books on the last four Prime Ministers, was the co-founder and first director of the Institute for Contemporary British History, is co-founder of Action for Happiness, honorary historical adviser to 10 Downing Street, UK Special Representative for Saudi Education, a member of the Government's First World War Culture Committee, was chair of the Comment Awards, is a director of the Royal Shakespeare Company, the President of IPEN, (International Positive Education Network), is patron or on the board of several charities, founder of the Via Sacra Western Front Walk, and was executive producer of the film Journey's End. He appeared on the Desert Island Discs in 2016. For the last fifteen years he has given all his money from writing and lecturing to charity.
Professor, Researcher & Co-Founder of the Master of Applied Positive Psychology Program at the University of Pennsylvania
Dr. James Pawelski
James Pawelski is Professor of Practice and Director of Education in the Positive Psychology Center at the University of Pennsylvania, where he co-founded the world's first Master of Applied Positive Psychology Program with Martin Seligman in 2005. The Founding Executive Director of the International Positive Psychology Association, James is currently leading a three-year, multi-million-dollar grant investigating connections between the science of well-being and the arts and humanities. He launched a new interdisciplinary undergraduate course at Penn this spring called "The Pursuit of Happiness" to help students learn how to increase their well-being. An international keynote speaker who regularly makes presentations in Spanish as well as English, he has given talks in more than 20 countries on six continents, including "Romance and Research"™ workshops with his wife Suzie. He is the author of The Dynamic Individualism of William James, co-editor of On Human Flourishing: A Poetry Anthology, and co-author (with Suzie) of Happy Together: Using the Science of Positive Psychology to Build Love That Lasts. He has a Ph.D. in philosophy and has been featured in major U.S. and international media, including The New York Times, Time magazine, U.S. News and World Report, The Philadelphia Inquirer, the Chronicle of Higher Education, People's Daily (China), El Norte (Mexico), and Perfil (Argentina), and has appeared on various television networks such as NBC (The Today Show), Globo and Univisión.
Designer & Consultant
Tami Ben-Shahar
Tami Ben-Shahar is a multidisciplinary designer, writer and consultant. She received her BFA from Bezalel Academy of Arts and Design, and her MFA from the School of the Museum of Fine Arts in Boston and Tufts University. She then graduated as the Valedictorian at the Ultima School of Interior Design.
Tami was an award-winning lecturer at Harvard University in the department of Near Eastern Languages & Civilizations.
Tami's studio for multidisciplinary design was founded in 2012 with international clients including Hilton Hotels, the Harold Grinspoon Foundation, and museum stores in various cities and countries. She currently acts as a consultant and designer for the Happier Buildings project, in conjunction with N.R. Investment, translating concepts from the science of happiness and wellbeing to concrete livable spaces where individuals and communities can flourish.
Tami is the Arts and Design columnist for one of Israel's premier magazines, TheMarker Women, which is part of the Haaretz Newspaper group.
WOHASU® MC & Mindfulness Expert
Aaron Kahlow
Helping fellow man build the capacity to live through mindfulness. Leveraging 15 years of building community and education-based organizations, Aaron Kahlow believes that we are paving the way toward living with greater presence, purpose, and compassion (e.g. happiness) through a modern-day mindfulness practice. As a syndicated columnist, passionate motivator and globally renowned speaker, Aaron is one of the most dynamic emerging figures in the massive shift toward Mindful Living. The combination of his Zen practice, entrepreneurial success and real world approach to mindfulness is not only inspirational but also highly practical for all those trying to manage the chaos of living in today's busy connected world.
Former World Record Holder Swimming, Olympic Medalist & Anti-Doping Advocate
Allison Wagner
Allison Wagner is an Olympian in its original sense – she pursues excellence in all aspects of her life by continually working on developing her mind, spirit and body. By working to improve yourself with integrity and honor, everyone can be an Olympian. As a competitive swimmer, Allison won a silver medal in the 1996 Olympic Games in the 400 Individual Medley. The Individual Medley consists of all four strokes and combines all of the disciplines of the sport of swimming into a single race. She held the World Record in the 200 short course meter I.M. for 15 years.
She is a 13-Time National Champion and NCAA Champion, she has decided to speak out as an anti-doping advocate. Allison studies the body continually and uses her knowledge of body mechanics and health to help people improve efficiency, optimize their experience in sport, and rehabilitate injuries through correction of movement patterns. She uses this knowledge and experience in her practices of wellness coaching, body and movement analysis, pilates instruction and swim instruction. Allison is also an artist and is developing an outreach program called World-Wide Water Safe (WWS) for people and countries with high drowning rates and a need for water safety education. This effort stemmed out of the belief that everyone has the right to be safe in water. Wagner is a painter and founding member of the International Olympic organization called Art of the Olympians.
Psychologist & Wellbeing Consultant
Dr. Lucy Rattrie
Lucy Rattrie is a Chartered Psychologist and consultant, passionate about creating health, happiness and wellbeing in workplaces around the world. She is certified in psychological assessments, as a psychological profiler, risk assessor and psychological coach in health, stress, emotional intelligence, values and performance and loves applying this through coaching and programs to enable people to achieve wellness.
With a scholarship funded PhD in business travel wellbeing, completed from Geneva, she continues to lecture, research, write and speak on topics of positive psychology and wellness, particularly in the workplace or contexts of travel and is a fan of using her research skills to uncover new, inspiring insights for better organizational decisions, direction and sustainability.
Her work has been presented at various international conferences, she is a reviewer for and published in peer-reviewed journals, a member of the Institute of Travel Management, Global Business Travel Association, British Psychological Society, International Society Coaching Psychology, European Association Work and Organizational Psychology and a Community Leader for International Positive Psychology Association.
On a personal level, she has lived in 6 countries, traveled to 51 and day-to-day, lives and breathes wellbeing with everything from nutritional and lifestyle medicine, brain training, to feeding the soul planning an adventure. She is an occasional BBC TV presenter on adventure sports, even appearing on the front cover of the biggest selling triathlon magazine (220 Triathlon) and loves to clear her mind with endless remote trail running, mountain sports, adventure racing, bike-packing and long-distance triathlon, balanced with yoga, burying her head in books or exploring the world.
Founder of Neural Beings, Coach & Organizational Trainer
Anahita Moghaddam
Anahita Moghaddam is the founder of Neural Beings, coach, organizational trainer and speaker whose experiential methodology is rooted in the Eastern contemplative traditions. She is continuously refined under the mentorship of leading scientists and academics in the fields of psychology, neuroscience, philosophy and physics.
Anahita is committed to serving organizations and individuals who aspire to have a substantial positive impact in the world. She is a coach to executives, entrepreneurs and emerging leaders, facilitates workshops and organizational trainings, and speaks at events around the world. She also serves as Chief Mindfulness Officer at an innovative NY-based investment firm and helps other organizations replicate this model.
She has been a student of the Eastern contemplative traditions for over a decade, primarily attending teachings with HH the Dalai Lama, and has pursued further training in contemplative neuroscience and psychology at the Nalanda Institute for Contemplative Science in NY. Anahita received her BA in Marketing & Advertising at the London School of Communications and her MA in Social Anthropology at The School of Oriental and African Studies, London.
Founder and Director of the Center for Meaning and Purpose, and Professor of Psychology
Dr. Michael Steger
Dr. Michael Steger is the Founder and Director of the Center for Meaning and Purpose, and Professor of Psychology at Colorado State University. He also serves as an Extraordinary Professor by North-West University in South Africa. He received his B.A. in Psychology from Macalester College, his MS in Counseling from the University of Oregon in 1997, and his Ph.D. in Counseling Psychology and Personality Psychology from the University of Minnesota in 2005.
Diane Duncan
Diane Duncan is the Director of IT Vendor Relationship Management at Southern Glazer's Wine and Spirits based in Miami, Florida.  Since becoming a certified Chief Happiness Officer in 2021, Diane has been diligently working with her teams and a like-minded technology company to build and pilot a Positive Relationship Framework that will be used to foster more meaningful and purposeful vendor relationships.  This mutually-beneficial framework is expected to yield opportunities for cost optimization, improved customer service, reductions in executive escalations, and most importantly healthier and happier employees!
Life and human development strategist, best-selling author and international speaker
Ismael Cala
Life and business strategist, best-selling author, journalist and international speaker specialized in personal development and mindful exponential leadership. He has received personalized training from renowned international leaders such as Robin Sharma, John C. Maxwell, Deepak Chopra, Brian Tracy, and Tony Robbins, and completed the Executive Program in Exponential Leadership at one of the most prestigious and advanced universities in the world, Singularity University in Silicon Valley. Through his conferences, workshops and inspirational retreats, he has touched the personal and professional lives of hundreds of thousands of people.
Cala has positively impacted more than 400 companies in over 25 countries. The New York Times has identified him as "the Latino Larry King". A member of the National Speakers Association (NSA) in USA. Founder and president of CALA Enterprises Corporation, a content production company focused on leadership, mindfulness, happiness, productivity, and excellence as a culture. President & Founder of Ismael Cala Foundation.
Author, Attorney, Founder and President of the Loukoumi Make A Difference Foundation
Nick Katsoris
In 2003, New York attorney Nick Katsoris was inspired to write a book about a fluffy little lamb named "Loukoumi" that just wants to make the world a better place. The first book was written for fun after his son was born, but when the New York Times wrote about Loukoumi, it hit #4 on the children's book bestseller list, setting the Loukoumi Make A Difference Movement into motion. Almost two decades later, Katsoris has authored 9 books in the series including Loukoumi's Good Deeds (narrated by Jennifer Aniston and her father John Aniston), which in 2008 inspired international Make A Difference with Loukoumi Day on the last Saturday of every October. What started with a few hundred children doing good, has now blossomed into The Loukoumi Make A Difference Foundation with Loukoumi Kids Club chapters around the world. Katsoris founded the non-profit in 2014, after he received a national Make A Difference Award for his philanthropic work from the Points of Light organization and USA Weekend magazine. Today the Loukoumi Foundation unites over 100,000 children worldwide to make a difference all year round for causes they are passionate about.
Through the Loukoumi Foundation, Katsoris hosts a Good Deed of the Month Zoom program and a curriculum in over 300 schools. Projects include "Loukoumi Feeds the Hungry" with Loukoumi Advisory Board Chair Chef Maria Loi, sending Kindness Postcards to space with Blue Origin, writing Never Forget letters to families who lost loved ones on 9-11, and the book series authored by kids, "Inspiring Stories That Make A Difference" with the award winning musical Come From Away. The Loukoumi Foundation Dream Day program also grants children the opportunity to spend the day in their dream careers. Through these programs children learn the importance of making a difference, which becomes not something that they have to do, but something they are excited to do, now and throughout their lives.
The Loukoumi Foundation sponsors the Chef Maria Loi/Loukoumi Foundation Teaching Kitchen at the Floating Hospital in Long Island City, NY with Chef Loi, The Loukoumi Foundation Treatment Room at St. Jude Children's Research Hospital sponsored by kids' $1 donations, the Loukoumi Exhibit at the Westchester Children's Museum and partners with over 100 organizations around the world including The Los Angeles Chargers, ECOS, and the National Bullying Prevention Center.
A graduate of Fordham College of Business Administration and Fordham Law School, Katsoris began his legal career as Law Clerk to The Hon. Nicholas Tsoucalas at the United States Court of International Trade. He then served as a litigation associate at the law firm of
Cahill Gordon and Reindel. In 2005 he was appointed as General Counsel of a conglomerate in New York. He also serves as an Arbitrator for the American Arbitration Association.
In December 2022, Katsoris received the Visionary Humanitarian Award from the High Flyers 50 Global Achievement Awards in Mumbai India. He has also received Tegna's National Make A Difference All-Star Award, Attorney of the Year from the Hellenic Lawyers Association, Community Champion Award from the Chapel School, the Independent Spirit Award from the NY Mets and several parenting and book awards. Nick is also President and co-founder of the Hellenic Times Scholarship Fund, which has awarded over 1,000 scholarships to students totaling several million dollars. Nick currently resides in Eastchester, New York, with his wife, Voula, a real estate attorney, and their children, Constantine and Julia.
Managing Director and Well Being Leader, PwC
DeAnne M. Aussem
DeAnne Aussem serves as the Well-being Leader @PwC US and MX. As a Managing Director, leadership development expert and credentialed well-being coach, DeAnne draws upon more than 25 years of professional services experience supporting leaders, teams and organizations across the U.S. and globally. DeAnne is a recognized dynamic and innovative business leader with deep expertise in Strategy, Global Leadership Development, Well-being, Diversity & Inclusion and Human Capital which enables her to be a trusted advisor and source of strategic insight on today's most difficult leadership challenges and initiatives that champion the future of work.
As a sought after thought leader, keynote speaker, facilitator and coach who demonstrates exceptional cultural dexterity, DeAnne presented at the 2019 Great Place to Work Summit and the O.C. Tanner Influence Greatness conference. In 2017 and 2016, DeAnne was a featured speaker and cited as a 'Leading Coaching Luminary' during the World Business and Executive Coaching Summit (WBECS), the world's largest digital gathering of business and executive coaches. DeAnne has also been featured extensively in the media including Working Mother, Forbes, The New York Post, Thrive Global, Huffington Post and Quartz at Work.
LinkedIn: www.linkedin.com/in/DeAnneAussem
Twitter: @DeAnneAussem
Clinical Psychologist
Dr. Tayyab Rashid
Dr. Tayyab Rashid is a senior lecturer at the Centre for Wellbeing Science, University of Melbourne. Dr. Rashid is also a faculty associate with the Human Flourishing Program at Harvard University. For nearly two decades, as a clinical psychologist, Dr. Rashid has worked with individuals experiencing complex mental health and trauma including 9/11 families, survivors of the Asian Tsunami of 2004, refugee families and journalists who have worked in high-conflict zones and with survivors of mass shootings. Dr. Rashid has delivered more than fifty keynotes and invited talks and trained mental health professionals and educators internationally in more than 20 countries. Published in academic journals, Dr. Rashid's book Positive Psychotherapy (2018), co-written with Martin Seligman, is considered one of the most comprehensive clinical resources in the field and has been translated into several languages so far. Dr. Rashid won the Outstanding Practitioner Award (2017) from the International Positive Psychology Association (IPPA).–
Randstad Italy Regional Sales Manager - Corporate Training Manager - Head of Randstad Sport
Giacomo Sintini
Former professional player, Giacomo Sintini has 18 years of volleyball experience, 97 appearances for the Italian national team, and 18 gold medals won in Italy and around the world.
In 2011, at the age of 32, he was diagnosed with lymphoma cancer and underwent a year of treatment and a bone marrow transplant. Upon his return to the court in 2012, with the opportunity provided by Trentino Volley, he played for 4 more seasons in the top Italian series and won 5 additional gold medals.
Giacomo is the President and Founder of the Giacomo Sintini APS charity association, which raises funds for onco-hematological research. He has also written a book about his difficult experience to aid the cancer community.
At the end of his professional sports career at 37, Giacomo joined Randstad and took on a new challenge in training and consulting. Today, he heads the sports and corporate training division of Randstad Italy and serves as the commercial manager for the Adriatic region of Randstad HR Solutions.
Giacomo has been knighted by the Order of Merit of the Italian Republic and has been a UNICEF ambassador for 10 years.
Chief Human Resources Officer - Randstad Italy
Valentina Sangiorgi
Graduated in Literature and Philosophy, Valentina Sangiorgi has twenty years of experience in the Human Capital field, particularly in business consultancy.
In 2009, she started working for Randstad, whose mission is to help people and organizations develop their true potential. She began in business and later became the Chief Human Resources Officer in the Italian holding company. She manages the strategic people operations for companies in the group located in Italy, Greece, and Turkey and is a member of the Board of Directors.
"Making work meaningful" encapsulates the essence of her work: to make a positive impact on society through people.
She is a keynote speaker at events focused on ED&I, organizational wellbeing, leadership, change management, and culture management and has spoken at several human resources master's programs.

She is also a director on the boards of two companies within the group.
WOHASU® MC, Coach and Happiness Consultant
Sara Blanchard
A graduate of Harvard College and a former teaching fellow for Tal Ben-Shahar's Positive Psychology class, Sara Blanchard has been melding the worlds of happiness and racial justice for the better part of a decade. She is a facilitator, writer, certified life coach, and TEDx speaker, author of Flex Mom and co-author of Dear White Women: Let's Get (Un)comfortable Talking About Racism, and the co-host of Dear White Women, a social justice podcast. Sara is biracial (Japanese and White), is married to a White Canadian man, and is raising their two White-presenting girls to be compassionate, thoughtful advocates. They live in Denver, Colorado with their incredibly lovable dog.
Social Impact Program Officer and Corporate Responsibility Coach
Elisa Juarez
ELISA JUÁREZ is a passionate leader who finds joy in maximizing the potential of ideas through strategic development. Her intuition and focus on opportunities that benefit business, teams, customers, and communities has earned her a respected and credible voice in decision making.
As the head of Culture, Belonging, and Social Impact at a US based healthcare company, Elisa has created a corporate culture and Diversity, Equity, and Inclusion strategy that has earned national recognition as a Great Place to Work, Most Loved Place to Work, and Top Place to Work. She focuses on creating a culture of inclusion that enables business strategy and fosters a sense of belonging for team members, patients, and communities.
Beyond her professional accomplishments, Elisa is passionate about the science of happiness and serves as a speaker and moderator at the World Happiness Summit. She sees her purpose in life as bringing happiness to others and finds joy in doing so.
Elisa's education includes an MBA from the IAEBusiness School in Argentina, a bachelor's degree in Biology and Latin American Studies from Brown University, and certificates in Corporate Social Responsibility from Harvard Business School Executive Education and Diversity, Equity, and Inclusion in the Workplace from USF. She is also a Miami Fellow and sits on the national board of the Hispanic Heritage Foundation while remaining active with the Nature Conservancy of FL.
Professor, UCLA's Anderson School of Management
Dr. Cassie Holmes
Cassie Holmes is a professor at UCLA's Anderson School of Management and author of Happier Hour: How to Beat Distraction, Expand Your Time, and Focus on What Matters Most. Trained as a social psychologist, Professor Holmes earned her PhD at Stanford's Graduate School of Business and her BA at Columbia. An award-winning teacher and researcher on the role of time in cultivating happiness and satisfaction in life, Professor Holmes's work has been widely published in lead academic journals and featured in such outlets as NPR, the Economist, the New York Times, the Wall Street Journal, the Atlantic, and the Washington Post.
Vice Dean, Chaplin School of Hospitality and Tourism Management at Florida International University
Dr. Diann Newman
Diann Newman has been an educator/administrator at Florida International University since 1975. She has had administrative responsibilities ranging from the Director of Admissions to Associate Dean of Undergraduate Studies to her current role as Vice Dean for The Chaplin School of Hospitality and Tourism Management. Professor Newman also teaches Leadership Training for Teambuilding and Emotional Intelligence. Dr. Newman is a professional speaker and workshop facilitator. She conducts seminars on topics such as self-esteem, and communication skills and a frequent presenter at Rancho La Puerta. Dr. Newman is licensed in Florida as a Mental Health Counselor. She has co-authored the book, Human Resource Management: A Customer-Oriented Approach (Prentice-Hall). She has received recognition in the University for her excellence in advising and teaching and for her work in promoting the appreciation of diversity.
Positive Psychologist, Senior Lecturer, and Program Leader of MAPP
Dr. Itai Ivtzan
Dr. Itai Ivtzan is passionate about the combination of psychology and spirituality. It makes his heart sing. He is convinced that if we befriend both psychology and spirituality, and succeed in introducing them into our lives, we will all become super-heroes, and gain super-strengths of awareness, courage, resilience, and compassion. Isn't this an amazing prospect? Itai is a Positive Psychologist, a Professor at Naropa University, teaching and researching at the MA Clinical Mental Health Counseling: Mindfulness-Based. He is also an honorary senior research associate at University College London (UCL).
Over the past 20 years, Itai has run seminars, lectures, workshops and retreats in the UK, US, and around the world, at various educational institutions and at private events. He is a regular keynote speaker at conferences. He published five books, as well as more than 50 journal papers and book chapters. His main areas of research are positive psychology, mindfulness, and spirituality.
Itai is confident that mindfulness meditation has the power to change individuals – in fact, whole societies – for the better. Accordingly, he has been investing much time in studying mindfulness academically, writing books about it, teaching it, and training mindfulness teachers.
His passion towards personal transformation and growth led him to establish the School of Positive Transformation.
Happiness Expert, Statistician and CEO of Friday Pulse™
Dr. Nic Marks
Introducing Nic Marks, statistician, author, TED speaker and founder of Friday Pulse™. Nic specializes in using the science of wellbeing to help individuals, businesses, and governments to track happiness.
Nic is a unique statistician with an unusual specialty – happiness. He has been working to create measures of people's quality of life for the past three decades, with an emphasis on their emotional experience and happiness.
Nic trained as a statistician, studying Mathematics, Economics and Management Studies at Cambridge University, and then completing his MSc at the University of Lancaster. Since then, he has been on a mission to measure wellbeing and create lasting, positive change.
You can find out more about Nic at his website: https://nicmarks.org
Dr, MAfN, McKinsey Health Institute
Dr. Jacqueline Brassey
Jacqueline Brassey (PhD, MAfN) is a co-leader at the McKinsey Health Institute and a Senior Expert in the area of People & Organizational Performance. Furthermore, she is a research fellow at VU Amsterdam, an Adjunct Professor at IE University in Spain in the area of Sustainable Human Development and Performance and serves as a Supervisory Board member of Save the Children in the Netherlands.
Jacqui has more than twenty years of experience in business and academia and spent most of her career before joining McKinsey & Company at Unilever, both in the Netherlands and in the United Kingdom. Jacqui holds degrees in both organization and business sciences, as well as in medical sciences. She has a bachelor's in international business and languages from Avans University of Applied Sciences, a cum laude bachelor's and master's in policy and organization sciences from Tilburg University, a PhD in economics and business from Groningen University and a joint master's in affective neuroscience from Maastricht University and the University of Florence. She has (co-)authored and presented close to a hundred articles, books, podcasts and scientific papers.
She has worked and lived in five different countries, loves running, hiking and a good glass of wine, and currently lives with her South African/Dutch family in Luxembourg.
Managing Director, World Wellbeing Movement
Sarah Cunningham
Sarah Cunningham is Managing Director of the World Wellbeing Movement, a non-profit social impact organisation working at the intersection between academic experts, and decision-makers in both business and policy to translate evidence-informed wellbeing insights into real-world impact. The Movement is formed of global leaders from business, civil society, and academia that have come together to put wellbeing at the heart of decision-making in business and public policy.
The World Wellbeing Movement's approach strongly aligns with Sarah's own expertise, which bridges both the corporate and academic worlds. She has over 25 years of corporate experience, gained in companies including Mastercard, Google, BT, CapGemini, and Accenture. Immediately prior to being appointed to her current position, Sarah was Vice-President and lead of Mastercard's European Technology Hub in Dublin, where she was focused on creating a great place to work with employee wellbeing as the cornerstone. Under her leadership, Mastercard's Dublin operation grew from 450 employees to just over 1,000, with employee engagement scores improving year-on-year.
A firm believer in the importance of continuous education, Sarah recently graduated with distinction from LSE's Executive Master's degree in Psychological and Behavioural Science, where she was awarded the Best Overall Performance and Best Dissertation prizes. Her dissertation explored a workplace wellbeing intervention aimed at improving employee wellbeing by reducing negative interpretation bias from text-based computer-mediated communications. Sarah is also a graduate of the Smurfit Business School Senior Leadership programme in partnership with Darden University, and she has a Bachelor's Degree in Business & Law from University College Dublin.
Sarah is a frequent speaker on the topics of Workplace Wellbeing, the Future of Work, and Diversity, Equity & Inclusion. In 2019, she was honoured to be named "Business Role Model of the Year" at the Women in IT Ireland awards.
Senior Vice President, Blue Zones
Lynn Richards
Lynn Richards, is the Senior Vice President for Policy and Implements for Blue Zones, LLC. The holistic Blue Zones approach in communities focuses on People, Places, and Policy, which includes policy changes within the built environment, food, tobacco, and alcohol sectors. Policy changes can help achieve long-term sustainable change within the community and increase overall well-being for generations. As the Policy Chief for Blue Zones, Lynn is responsible for collaborating with national policy experts across all fields to ensure that our recommended policy changes not only represent the latest research and innovation, but also meet the community exactly where they are. Lynn also directs Blue Zones Policy Services, which is our stand-alone consultant services.
Prior to joining Blue Zones, she was the President and CEO of the Congress for the New Urbanism, whose mission is to champion walkable urbanism. In this role, she launched the Project for Code Reform that led to code changes in Michigan, Vermont, New Hampshire, and Wisconsin; started CNU Legacy Projects, which provided pro bono technical assistance in under-served communities from leading urban design firms and has a 95% implementation rate; and advanced highway removal and transformation and working with Congressional leaders on legislation that includes a $10 billion Highways to Boulevards effort. Prior to CNU, Richards had a distinguished career at the US Environmental Protection Agency (EPA), holding multiple leadership roles over 13 years including Acting Director and Policy Director in the Office of Sustainable Communities. She worked with dozens of state and local governments to implement placemaking approaches by developing policies, urban design strategies, and environmental solutions for vibrant, prosperous neighborhoods.
Founder and Master Tea Blender, Art of Tea
Steve Schwartz
Steve Schwartz is a best-selling author, Master Tea Blender, and the Founder of Art of Tea, a hand-crafted tea purveyor based in Los Angeles. After studying at the Ayurvedic Institute in New Mexico, Steve was captivated by the field of preventative medicine. Since then, he has traveled around the world, cultivated relationships with farmers, and he has become enamored with the homeopathic impact plants can have on the body and mind. His passion for expanding people's knowledge and history of tea is riveting. By combining herbs and botanicals to create unique wellness and flavor profiles, Steve and his team have been able to build an explosive brand that's garnered national acclaim and awards.
Art of Tea offers customized tea programs for locations in North America, Japan, Singapore, Maldives for properties such as Huntington Gardens, Google HQ, Shutters on the Beach Hotel, Caesars Palace, Wolfgang Puck, The White House and Disney.
Headshot credit: Dane Deaner
Founder and CEO of Ellavate Solutions and Professor at Georgetown University
Dr. Ella F. Washington
Dr. Ella F. Washington is an organizational psychologist whose research examines conditions of workplace cultures that best support inclusion, diversity and equity while contributing to employees' individual development. She is Professor of Practice at Georgetown University's McDonough School of Business, founder of Ellavate Solutions, host of Gallup's Center of Black Voices Cultural Competence Podcast and author of The Necessary Journey.
Associate Professor at The Institute of Social and Political Sciences, University of Lisbon
Dr. Helena Marujo
Helena Águeda Marujo has a PhD in Psychology (Psychotherapy and Educational Counseling) from Lisbon University. She is currently an Associate Professor at Instituto Superior de Ciências Sociais e Politicas (Institute of Social and Political Sciences), University of Lisbon, where she serves as the Chairperson of a UNESCO Chair on Education for Global Peace Sustainability. She is also the Scientific Coordinator of the Post-Graduate Course in Applied Positive Psychology. She is a Senior Researcher at Centro de Administração e Politicas Publicas (CAPP, Centre for Administration and Public Policies, University of Lisbon). She is a TAOS Associate, a TILAC and a TIE member (Taos Latin-America, Spain and Portugal, and TAOS Iberia) and member of the Board of Directors of the European Network of Positive Psychology. Additionally, she is a member of the Council of Advisors of the International Positive Psychology Association, of the Medical Advisory Council of Make-A-Wish International and a member of the Evaluation Commission of the Postdoctoral Internship Program of UNICOM, Faculty of Social Sciences of the National University of Lomas de Zamora, Argentina. Helena is a research member of the Hope Barometer, an international research project, coordinating the Portuguese chapter. She has more than 60 scientific publications and countless of scientific dissemination papers, and the authorship and co-authorship of nine books, highlighting the following: "Positive Nations and Communities: Collective, Qualitative and Cultural-Sensitive Processes in Positive Psychology" (Springer, 2013), "Humanizar as Organizações: Novos Sentidos para a Gestão de Pessoas (Humanising Organisations: New Directions for People Management, RH Editora, 2019) and "Educação para a Paz Global Sustentável: Complexidades e Contributos", (Education for sustainable global peace: complexities and contributions", Pactor/ISCSP, 2022). She is also a collaborator of the upcoming Springer book "Hope Across cultures".
Professor and Pianist
Jorge Viladoms
Parenting Coach, Motivational Speaker and Best-Selling Author
Nadim Saad
Nadim is a Parenting Coach, father of 3 and best-selling author of seven books. He founded the Happy Confident Company to develop cutting-edge programmes and products for children, schools, and families. He has worked with renowned therapists and teachers, drawing from the latest research in child psychology and neuroscience to develop a parenting and whole school wellbeing programme that's already changed the lives of over 100K families. He is a regular speaker on parenting themes in corporates and schools and has been featured in leading media publications including Sky News, The Sunday Times, The Telegraph, The Guardian and the BBC.
Co-Founder and Chief Executive Officer of the Digital Wellness Institute and bestselling author
Amy Blankson
Amy Blankson is Co-Founder and Chief Executive Officer of the Digital Wellness Institute, Founder of Fearless Positivity, and bestselling author of The Future of Happiness. A graduate of Harvard and the Yale School of Management, she's the only person to receive a Point of Light award from two US Presidents. She is also a member of the UN Global Happiness Council, a Fellow of the World Innovation Organization, a featured professor in Oprah's happiness e-course, and a regular contributor to Forbes. Her current work focuses on how to cultivate happiness and well-being in the digital era.
Co-Founder and Chief Operating Officer of the Digital Wellness Institute
Tyler Rice
Tyler Rice is the Co-Founder and Chief Operating Officer of the Digital Wellness Institute. As a leading digital wellness innovator, Tyler's work focuses on designing new tools, training, and data measurements to drive awareness of the importance of digital well-being for enterprise clients. Motivated to fill this need from his own feelings of digital burnout in a fast-paced corporate environment, Tyler completed coursework through Stanford's "Idea 2 Market" business incubator – and is in the midst of receiving his Master's Degree in Public Administration and Social Innovation at NYU – to design solutions that promote human flourishing. He has presented at Cisco's Annual Tech Conference and Collision North America, and his written work has been published by the Global Network of Workplace Wellbeing Professionals.
Global Leader, Way We Work, McKinsey and Company
Michael Edwards
Michael Edwards leads McKinsey's function responsible for the way McKinsey works. The function is dedicated to creating the operating system for the world's best teams.
Michael has spent 14 years at McKinsey. He was originally a client serving Partner focused on Lifesciences. He has spent the last 6 years leading different parts of the people organization. As well as his global role Michael is the Director of People for McKinsey in the UK, Ireland, and Israel.
Development of McKinsey's operating system for high performing teams. This is underpinned by research and analytics to identify the distinctive practices of high-performing teams. Research on hybrid working during and post COVID-19 lockdowns, to understand the impact of different co-location models on performance, experience, and apprenticeship. Creation of the onboarding journey for all new joiners to the Firm, including their introduction to Firm ways of working. Reinvention of McKinsey's problem-solving approaches, to embrace a much wider range of different client challenges and potential solutions. Research into human performance, particularly focused on populations with high intrinsic skills and motivation.
Michael has an undergraduate degree in Chemistry from University College London. He is a Fellow of the Royal Geographical Society.
Stress Management Consultant, Reiki Master and Mindfulness Practitioner
Alice Law
Alice Law is a Stress Management Consultant, Reiki Master, Mindfulness Practitioner, Vedic Meditation Teacher, Akashic Records Practitioner, Speaker, Host of the 5* rated podcast Unstressable and Co-Founder of online membership platform Unstressable.com.
She works holistically with clients teaching them how to identify, limit and manage their stress through mind, emotions, body & soul. Helping people to become the calmest version of themselves so they can reach their greatest potential. Working both privately 1:1 with clients, as well as companies such as RBS, Coutts, Joe Media and The British Embassy. She has been featured as an expert on Good Morning La La Land, the Evening Standard Magazine, CNBC, ABC and Fox News.
Alice understands stress from a unique position after she went through chronic stress for an 8 -year period when she was faced with loss in every aspect of her life all at once. During this time, she discovered the most effective processes for not just managing stress, but how to prevent it going forward. Having lost her own father to stress related illness, it is now Alice's mission to help as many people as possible to dis- identify from stress and return to their natural state of calm & happiness.
Program Specialist - Section of Education Policy, UNESCO
Satoko Yano
Satoko Yano has 20 years of experience in international education and is currently a Program Specialist in Section of Education Policy at UNESCO HQs, heading UNESCO's Happy Schools Initiative. She also leads a team working on education sector-wide policy/planning and is involved in providing technical assistance and capacity development support in education policy review, sector plan development and monitoring. Prior to joining the current section in 2018, she worked at various UNESCO offices, including Beijing, Bangkok, and New Delhi. She holds a Bachelor's degree in psychology from University of Tokyo, Japan and a Master's and Ph.D. in Comparative Education from Columbia University, USA.