WOHASU is about creating community. Coaches help us get there!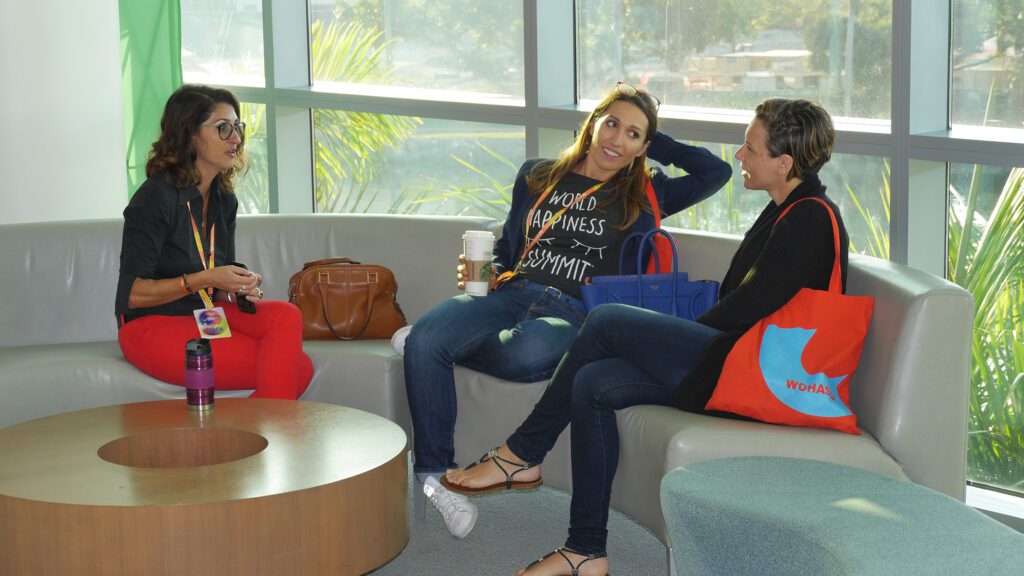 The World Happiness Summit® Coaches help guide tribes to create their own sustainable happiness practices. They bring the content to life, provide personal enrichment, help build relationships and foster learning in a supportive environment.
Coaching Requirements
+ Over 100 coaching contact hours or a coaching certification
Coach Benefits
+ WOHASU® Coach Certificate
+ Discounted 3-Day Summit Pass
+ Feature on the WOHASU® Website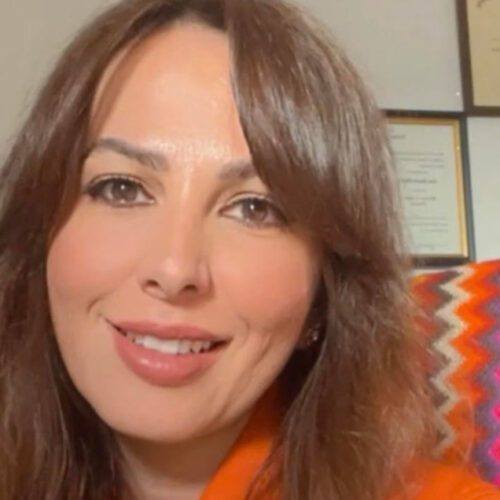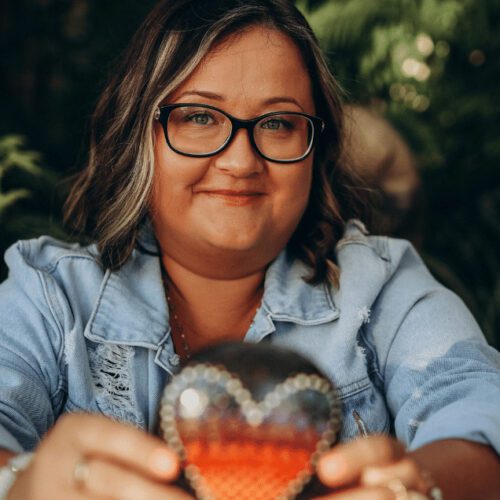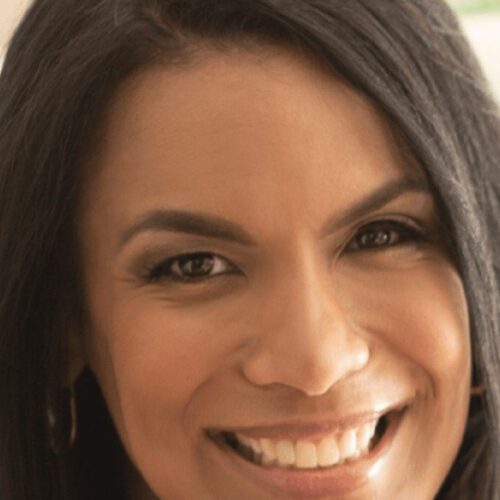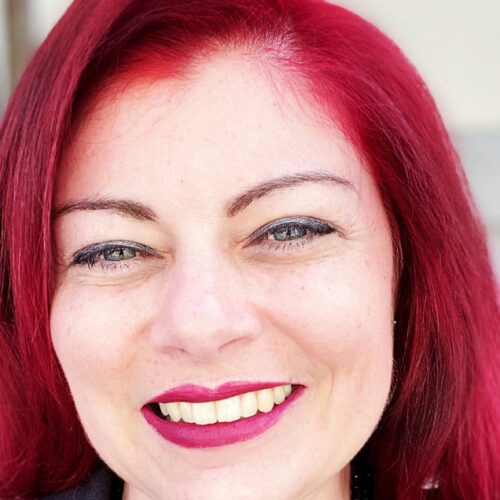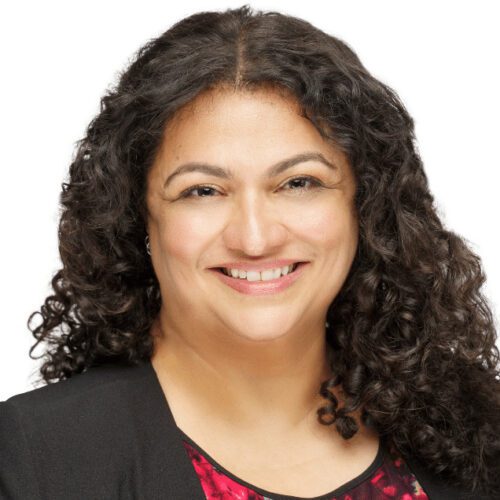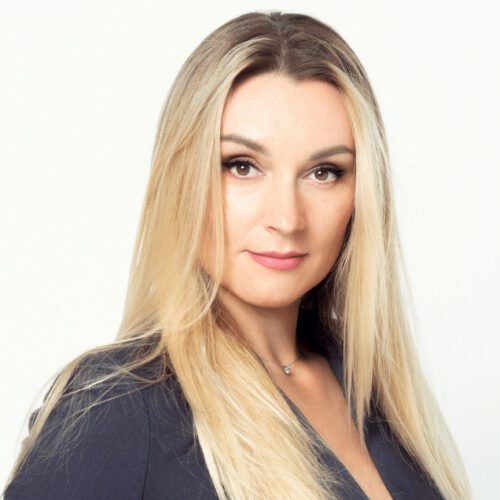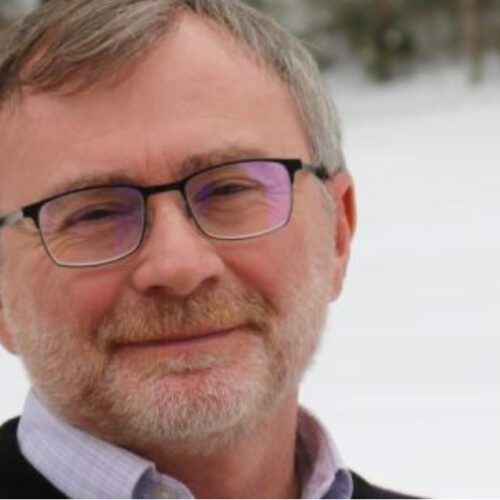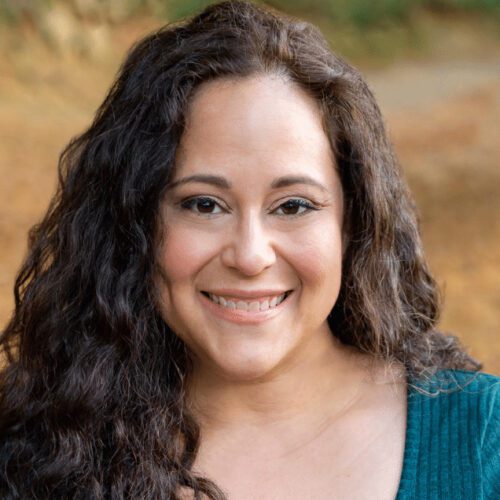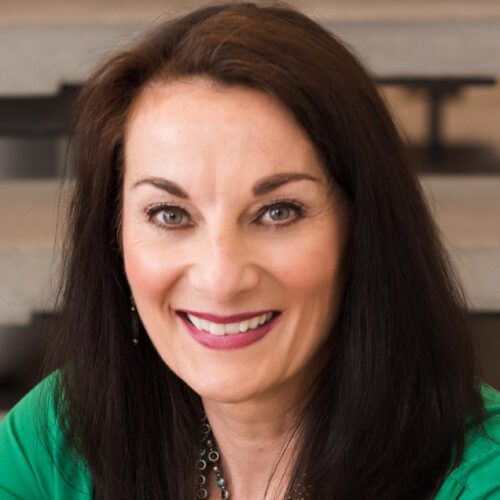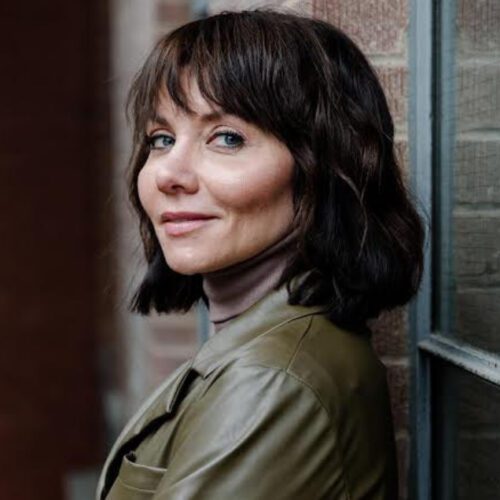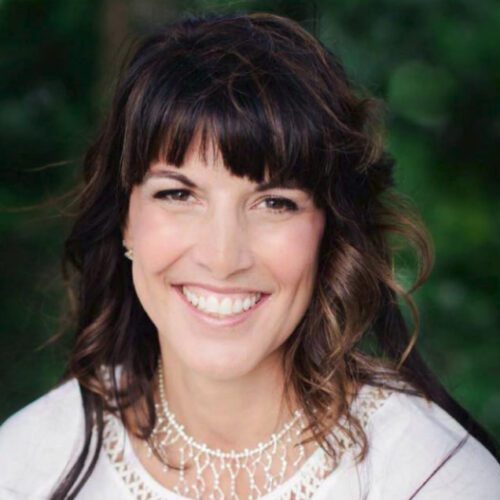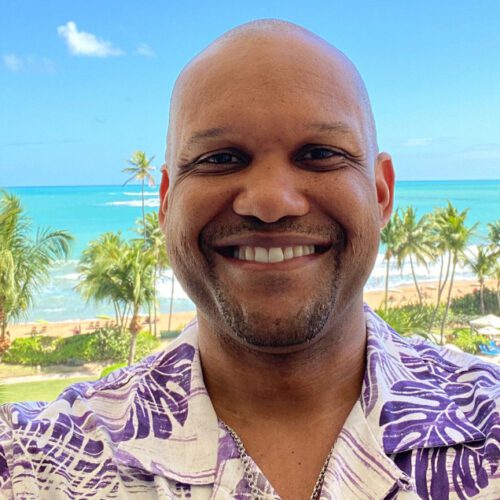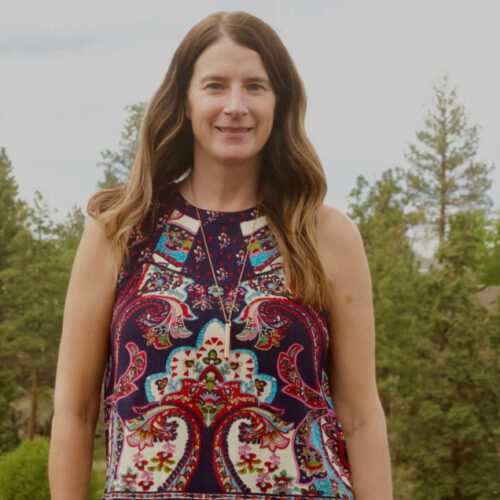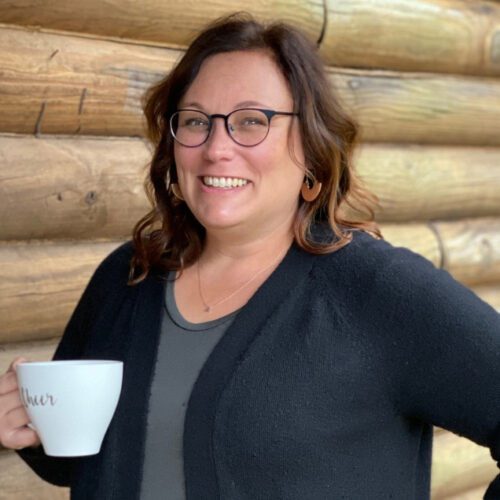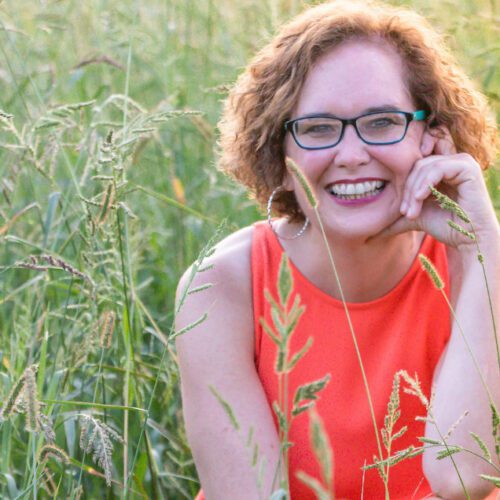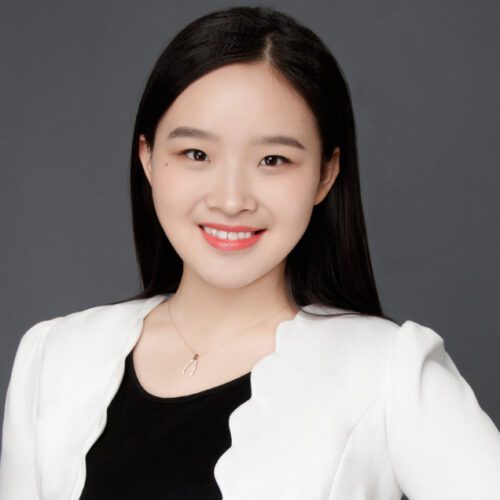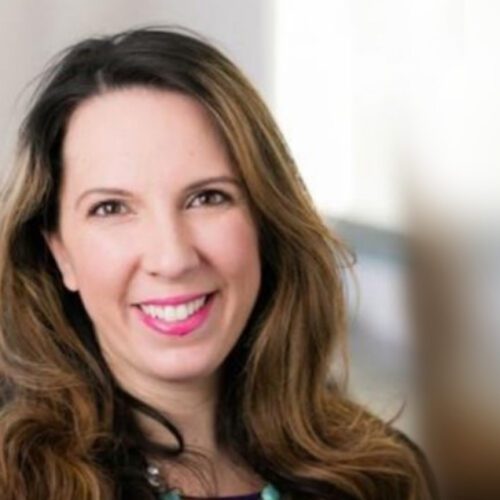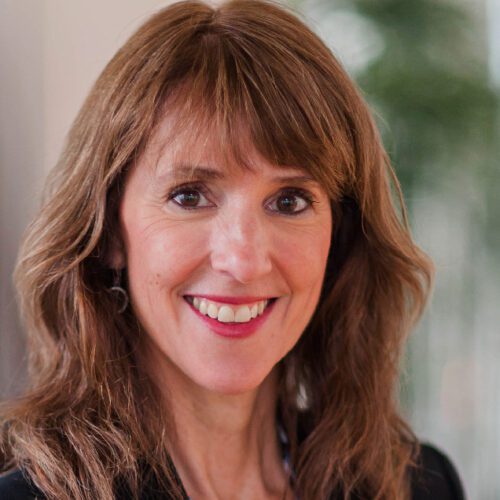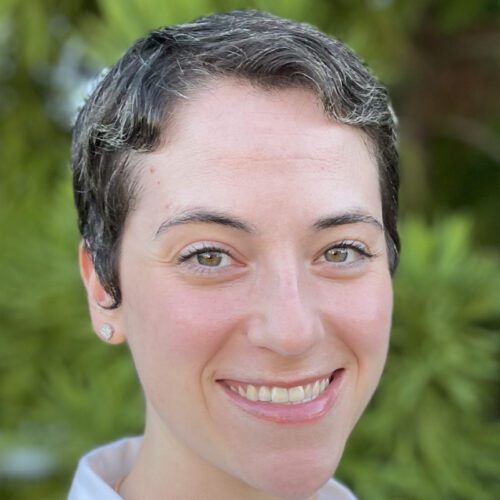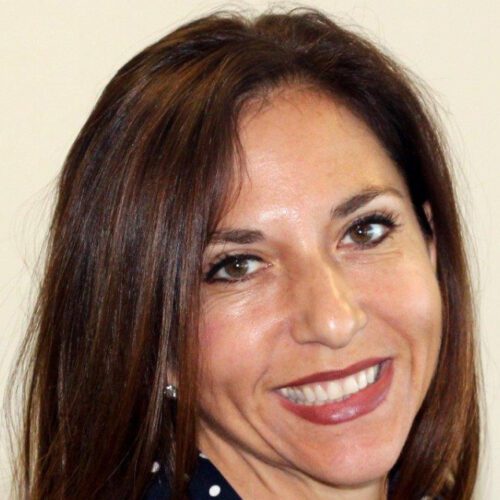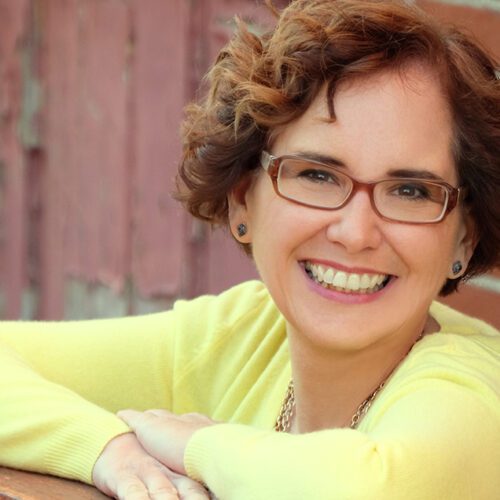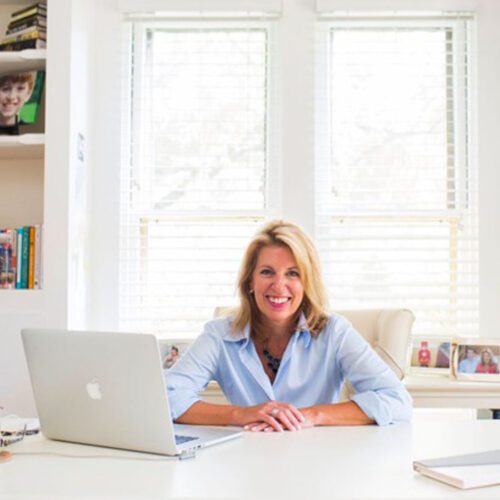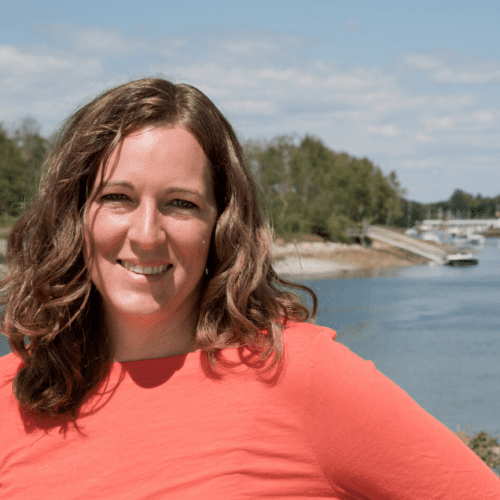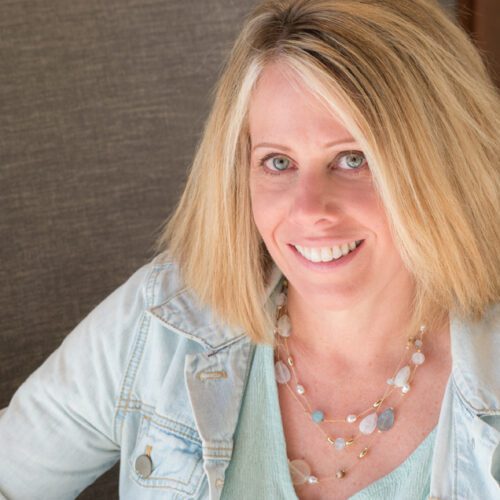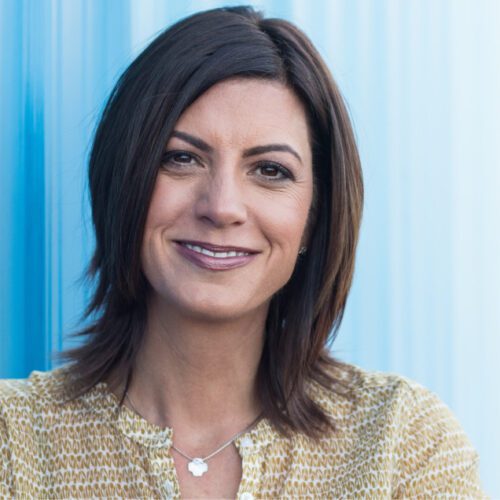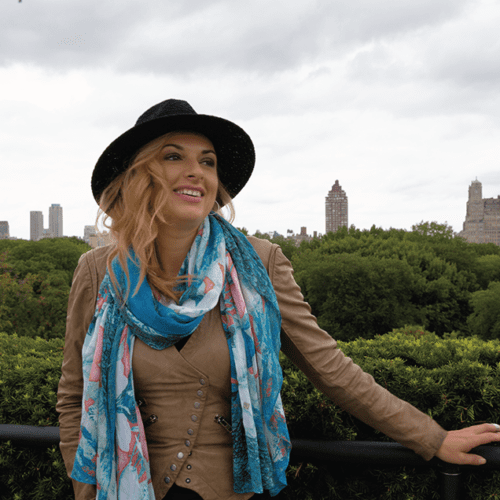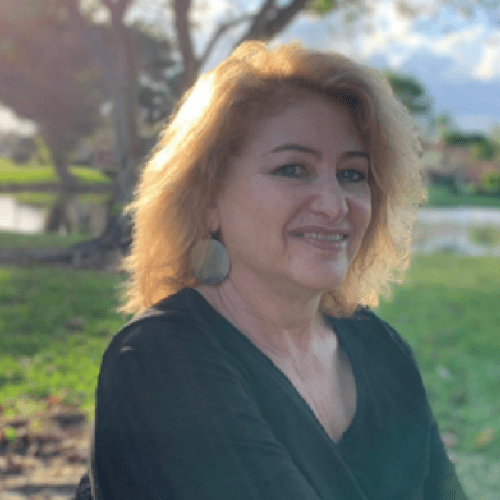 Zeina Darwich
Your Energy introduces YOU before you speak!
Prior to coaching ,I worked in the pharmaceutical industry for many years before training to become a Professional Certified Coach (PCC) by the international coaching federation (ICF).
Founder of " Inspire Your Core" for coaching.
I have a multicultural mind with strong cultural awareness and I am bilingual in English and Arabic.
My educational background includes a B.A. in Business Marketing ,Licensed in skin care , and master practitioner in Energy leadership & mental health coaching.
I have more than 800 hours of coaching experience . I worked with hundreds of clients to uncover their blocks, access their unexpressed potential, become unstoppable, manage the inevitable change and ignite their positive Energy. Coaching was a transformational journey for me and sharing it with others is MY PURPOSE.
Creating a safe & confidential space for the client is my priority.
I specialize in Mental Health ,Stress ,Anxiety, Life Challenges, Healthy Lifestyles, Mindfulness ,divorce, self-love, self-confidence & self-development.
When I am not coaching, I take long walks in the nature, I read, I practice yoga, swimming , Zumba and connect with likeminded.
Anna Boltenko
Anna is a Certified Professional Coach, Mentor and Trait Emotional Intelligence
Practitioner based in Vancouver, Canada. As the founder of AB Consulting, she helps smart professional expats to succeed in their adventure abroad towards a sustainable and fulfilling life and career in a new country. She also holds a pre-PhD degree in Strategic Management and Master of Arts in Environment and Management from Royal Roads University, Canada.
Anna is the wonderful product of Russian-Ukrainian and Polish ancestors. Her cultural background deeply influences her love for people, languages, and cultures, and propels her to encourage teams and individuals to be curious, observe, and learn all parts of themselves. Her cultural upbringing ingrained her three most fundamental core values: inspiration, connection, and community.
Delivered with equal measures of love and compassion, Anna's advocacy and belief in her clients has helped them heal from intergenerational, societal, cultural, and racial stress so that they can reconnect to their inner power, gain clarity on what they truly desire, and eliminate beliefs impeding their progress, confidence, and motivation.
Anna's coaching has supported her clients to tap into their unique gifts and strengths so that they are awakened and ignited to make big life changes – embarking on new careers, starting businesses, moving to other countries, and becoming business owners.
• 2 years in Transformational and Expatriate
Coaching
• 9 years in Admissions Management
• 5 years in Political Campaign Management
• 5 years in Food Systems (Municipal Policy Development)
• 10 years in online and in-class Teaching
• 10 years in Course and Curriculum Design
Laura Sgroi
Laura Sgroi is a bilingual speaker, certified coach, and Author of "In Our Thirties" helping women and men find well-being, natural fertility, and positive change. She works with clients in the US, Canada, and Latin America, and has led workshops for Microsoft, Sony Music Latin, Vital Voices Miami, UP Nicaragua, Big Brothers Big Sisters, and Women On Set, among other organizations. She is a natural fertility success story against great odds (diminished ovarian reserve, low AMH, panic high FSH), who you can often find sharing her fertility journey and tips as a message of hope.
Prior to coaching, she enjoyed a sixteen+ year international career in live events, television production, and corporate communications. Her credits include Guns N' Roses, Santana, Ricky Martin, Viacom, Univision, Sony Music, Billboard, and the National Association of Television Program Executives (NAPTE). Her writing has been published in Glamour Mexico, Glamour Latin America, and Motherly, as well as on her website and blog.
Laura holds a MA in Corporate Communications and Public Relations from Universitat de Barcelona, a BA in Marketing from Instituto Tecnológico de Santo Domingo, and a Professional Coach Certificate from the University of Miami. Originally from the Dominican Republic, she calls Miami home since 2004.
Brandy Simula
Dr. Brandy Simula (she/her/hers) is the founder of Brandy L. Simula Coaching and Consulting, and is a professional speaker, coach, and consultant. A former professor of Sociology at Emory University, she now leverages her background in social psychology to help individuals and organizations cultivate purpose, productivity, and flourishing. A Board Certified Coach (BCC) with certifications in executive and leadership coaching from the World Coach Institute, she also holds Resilience Practitioner and Positive Psychology Practitioner certifications from the School of Positive Transformation. In speaking and coaching engagements, Brandy draws on reflective, inspirational, outcome-oriented applications of cutting-edge research in human performance, neuroscience, leadership, and inclusion and belonging. She holds a PhD in Women's, Gender, and Sexuality Studies and Sociology from Emory University.
Erfa Alani
Erfa is an executive coach, former diplomat, trade negotiator, management consultant and lawyer. (She also spent a year as a stand-up comic!)
Her journey to coaching started as a search for an approach to assist when nothing else worked (the initiatives where either everything made sense and nothing moved or conversely where nothing made sense and there was no choice but to move). Since then she has unleashed insight, creativity, renewed purpose, clarity and commitment with humor and play.
Personally, she became both a refugee and a widow unexpectedly and overnight (two separate events). She knows change and has an aptitude for ambiguity and uncertainty.
She is a Professional Certified Coach with the International Coaching Federation, an Energy Leadership Master Practitioner, and a COR.E Dynamics specialist in Leadership, Transitions and Performance. Erfa is also a graduate of the Happiness Studies Academy.
Professional certified coach ACC - ICF
Elena Kupina
Hi, I am Elena Kupina
Professional certified coach ACC – ICF with over 400 coaching sessions, member of the International Coaching Federation (ICF).
A professional Executive and Business coach who can teach you flexible skills, time management, effective communication, public speaking, and leadership.
I KNOW WHAT IT MEANS TO LIVE AT A FAST PACE
In my past 15-year successful career as a business leader, I acquired new professional skills and built a successful career in the IT industry as Software Development Engineer. I also gained experience in developing new business strategies and my own projects. I know firsthand what rush jobs, frequent business trips, and stressful deadlines are.
I have two children, and I know what it means to have enormous career demands while managing a «bad parent» syndrome.
Today I feel balanced, full of energy, and personally and business-wise fulfilled, having previously experienced chronic fatigue, burnout, poor communication with friends, and lack of "me" time.
I found my destiny, and now I am happy to share with others what I can do myself while building financial independence and stability without having to count on rich parents and start-up capital.
I helped dozens of people find inner harmony and that elusive life balance, helping them become successful Kings and Queens fully in charge of their lives who can and do give their love and attention to loved ones and to themselves.
Clients view me as a trusted partner, a change agent with exceptional acumen in the areas of Learning, Leadership, and Organization Development. My passion for supporting diverse individuals, and organizations through the change process is matched by my personal warmth and creativity. Outcomes are improved by encouraging clients to build stronger relationships, increase self-awareness and strategize for the future. Help in finding the shortest paths, providing support, inspiration, and working through fears and limiting beliefs, most of my clients achieve their goals faster and more efficiently. Solid analytic, evaluative, and systematic skills have been honed over years of experience creating sustainable change.
Paul Papierski
University of Massachusetts, Amherst
North Trail Coaching and Consulting
For over 20 years, Paul has been a trusted resource in coaching and leadership training in the Human Resources and Learning & Development fields, helping individuals and teams flourish. He works with unionized and non-unionized higher educational institutions … nonprofit organizations … municipal governments … and the people who keep them humming. The goal is the same: to identify and navigate organizational issues, transitions, and change with grace and sure-footed leadership.
Paul regularly runs leadership and manager development programs at the University of Massachusetts in Amherst and at various municipalities – all with an eye toward helping leaders have the strongest possible impact.
Owner of North Trail Coaching and Consulting, Paul is a certified practitioner of Wholebeing Positive Psychology. His certification as a Chief Happiness Officer from the World Happiness Summit/FIU gave him a fresh and empowering take on what it means to be a leader in the workplace – and in our lives. In his spare time, you can find him hiking the wooded trails in New England, traveling the world, and tending to his honeybee hives.
Other Credentials
Associate Certified Coach, International Coaching Federation
Certified Professional, Society for Human Resource Management
MA in International and Intercultural Management with a Human Resource Management focus, School for International Training
Graduate of the Institute for Professional Excellence in Coaching (IPEC)
MBTI Certified Practitioner
Elaine Rodriguez
Elaine Rodriguez is a graduate of the Institute for Professional Excellence in Coaching (iPEC) and is a Certified Professional Coach and Energy Leadership Master Practitioner. She is a transitions and mindset coach, partnering with her clients to bring about awareness of and release the internal messaging keeping them stuck and holding them back from happiness and success in their personal and professional lives. She is also a public speaker and a founding member and coach for Widening Your Aperture, a private online community helping its members find alignment and redesign their lives.
Prior to becoming a coach, Elaine was a tour director, guiding travelers at incredible sites in 9 countries and 21 states. Her favorite part of the job was educating her guests and introducing new perspectives. Life coaching was a perfect transition, except now she's guiding clients through their own personal landscapes to bring about new perspectives, connection, and true, lasting purpose and joy.
Yvette Costa
Yvette is certified as an Executive Coach, Yoga Teacher and Yoga Therapist. She has 25+ years experience in the biotech industry in executive leadership, mentoring and coaching roles. She also holds certificates in The Science of Well Being from Yale and The Science of Happiness from The Happiness Studies Academy.
Yvette is best known for taking a practical approach to melding eastern concepts with western logic to help clients become more self-aware in order to make choices that enable them to lead more mindfully and with greater impact.
Clients acquire vastly increased self-awareness in the form of emotional intelligence, and mindful leadership. Clients also develop an increased focus on generating positive outcomes for all and working collaboratively with others.
Yvette has been featured in Forbes – ForbesWomen, Ellevate, Thrive Global, Elephant Journal and Medium.
Alina Tacmelova
Alina Tacmelova is the Founder of Alina Tacmelova Coaching, where she helps guide creative entrepreneurs through life, career, and mindset coaching. Alina has been featured in numerous publications for her floral design company, Flowers Time, and worked with some of Canada's largest organizations through her production agency AT Design Agency to create memorable tradeshow and event experiences. Upon arriving in Canada 10 years ago, with no English and $500 in her pocket, she launched one of the most successful floral design companies that rapidly became a 7-figure business. In total, Alina has founded 3 businesses, 2 of which she has sold last year to focus her attention on growing her Coaching and Design businesses. Her work specifically niches towards working with creative entrepreneurs as she understands their psyche and what it takes to achieve success as an artist.
Alina is an accredited coach by the International Coach Federation (ICF), the Coaching and Mentoring International, and by Accredited Coach Training Program (ACTP). Today Alina lives a happy, creative life in Toronto, Canada with her husband and 15-year-old son.
Lisa Milich
Lisa Milich is the Founder of Beyond Change, a purpose-driven change leadership and organizational transformation company; Halo Inspired, a women's well-being and empowerment community, and Co-Owner of Freedom Ranch, a nature horse retreat farm. She has spent the last 20+ years as a corporate executive, organizational strategist, certified coach, trainer, facilitator, and expressive artist.
Utilizing a whole-systems thinking approach with evidence-based methodologies, she has conducted thousands of hours of executive coaching, and co-created hundreds of groups, teams, and organizational interactions. She is highly gifted in guiding and aligning the power of people, organizations, and purpose as a force for good in the world. Her innate superpower is her incredible intuition, foresight, and ability to tap into what is needed to help improve and revolutionize a leader's perspective and catalyze their well-being. Her unconditional approach touches people's hearts and minds, inspiring and motivating deep change.
Lisa has a B.S. in Marketing and a M.A. in Holistic Leadership, an integrative study combining helping skills, organizational learning, systems thinking and holistic approaches that explores gifts, develops effective leadership, and contributes to social, organizational, and global change. She is certified as an IPEC Professional Coach, BetterUp Conscious Business Coach designed by Fred Kofman, Mindful Leader Workplace Mindfulness Facilitator, Innovation & Human-Centered Design Thinking Facilitator, Barrett Value Culture Assessment Facilitator and is completing a Conscious Capitalism Consultant Certification. She is trained in Mind-Body-Barre, Reiki, and Transcendental MeditationÔ.†Lisa also serves upon request as a Fellow Coach at BetterUp, Guide at Chief and Corporate Trainer/Instructor at a local community college.
Lisa has been awarded for "Women who Make a Difference in their Community", nominated 3 times in a row for "Entrepreneurial Women to Watch", featured as a success story for Salve Regina University's Holistic Leadership Master's Program, and contributing author of "Pathways to Vibrant Health & Well-Being" as part of her own healing journey to greater peace, happiness, and prosperity as a leader. She serves on the Board of Conscious Capitalism Boston and is a devoted advocate of ushering in the four tenets for a thriving world.
In her spare time, she spends time relaxing on her intimate, nature horse retreat ranch with her husband, daughter and the rest of the barn herd.
Maurice A. Williams
My name is Maurice A. Williams, Capt, RN, BSN, RCIS, CPC, ELI-MP. I've been a Registered Cardiovascular Invasive Specialist Nurse and Air Force Reservist for 20+ years. In February 2018, my purpose and passion to help others led me to iPEC (Institute for Professional Excellence in Coaching) to be trained as a Certified Professional Coach and Energy Leadership Index- Master Practitioner.  In March 2019, I attended my first WOHASU as an exclusive iPEC coaching partner and immediately resonated with the movement.  On March 20, 2020, MrHoneycomb Coaching (Maurice's Relationships Hierarchy of Needs to Empower Yourself through Compassion, Optimism, Mindfulness, and Boldness) was founded, which coincides with the International Day of Happiness. I specialize in Diversity & Inclusion and Relationships.  My mission isto inspire clients world-wide to become a better self by increasing awareness to uncover unconscious bias and discovering meaningful connections to curate thriving and sustainable relationships.
Kristen Henry
Kristen is a graduate of the Institute for Professional Excellence in Coaching (iPEC) and is a Certified Professional Coach, Energy Leadership Master Practitioner and COR.E Dynamics Transitions, Wellbeing and Leadership Specialist. She utilizes the Core Energy Coaching process that she learned in her training through IPEC with her clients in her private practice. In 2020, she founded her coaching practice, Widening Your Aperture, which offers her clients not only 1:1 private coaching but also an online private community to support them in between coaching sessions. Kristen's focus is on working with people to discover their intrinsic self, define their core values and determine what matters most to them in their time on this planet. Once they have clarity about their 'who' she helps them to look at areas that may be out of alignment in their current lives and re-design a holistically balanced life that honors their authentic self. She currently resides in Spokane, Washington but hopes to take her coaching practice on the road and travel the world!
Prior to coaching Kristen spent the last 14 years in the healthcare field working as an Ultrasound Technologist. While she loved being able to help people, the physical, mental, and emotional demands of the job lead to burn out and she knew that she needed to find a new path. COVID-19 created a forced pause that allowed Kristen to take the time and dig deep to find her next step on her career path and this is when coaching entered her life. She intuitively knew that this career would allow her to live into her purpose of helping others navigate finding their true self and creating a holistically balanced, values-driven life that they consciously choose to live every day.
Kristen's vision for her coaching career is to impart a positive impact on humanity and raise the collective vibration by empowering each individual's self-transformation, integration and alignment of body, mind and soul.
Beth Rashleigh
Beth Rashleigh is the President and Founder of Rashleigh Consulting, a leadership coaching, training, and facilitation firm. She's worked in Talent and Organizational Development for almost 20 years in healthcare, in Corporate America, and for the Central Intelligence Agency.
Beth has a bachelor's degree in organizational communication from Ball State University, a master's degree from Indiana University, and a master's certificate in organizational learning from the University of Maryland. She is an ACC Coach, a Master Practitioner in the Energy Leadership Index, and holds certifications in the DISC, MBTI, EQi, StrengthsFinder, and SDI assessments.
Her first book, Crisis Proof Leadership, launches in January of 2022. Beth lives in the Indianapolis area with her husband Matt, her son Sam, and her two co-writers and pups, Kirby and Lucy.
Aimee Bucher
Aimee Bucher is the Founder & CEO of Harrison Latham, where she gets to create happier workplaces through a unique combination of coaching, consulting, and technology.
Aimee is a TEDx speaker, international best-selling author, and iPEC / ICF certified coach. She is also certified in Emotional Intelligence, Predictive Index, Performance Gap Indicator, and Energy Leadership Index. She works with a wide range of organizations from single-person startups, non-profits, and Fortune 500 companies as well as individuals looking to increase their own personal happiness.
Aimee holds degrees from Miami University and The Ohio State University and her career has had multiple fun twists and turns. She started her first business, teaching piano lessons, at the age of 12. In later years she taught band at the high school and university levels, owned a web design agency, worked as the communications manager for a non-profit, and served as the Chief Marketing Technologist for a marketing firm. She will tell you she has now found her purpose in this world and that is to create more happiness.
Aimee is a classically trained pianist, mother of five amazing kids ages 14-23, professional actress, social justice volunteer, and founder of the improv group: #SorryNotSorry.
Cicy Zhang
Cicy Zhang is a team coach, life coach, and trainer in leadership and system relationships. Leveraging her work experiences in international development organizations including AIESEC, Volunteer In Asia, and Atlas Corps in 25 countries, she has started multiple startup companies and educational NGOs, where she designs and leads social entrepreneurship and leadership training programs. Cicy currently works as Director of Talent Development at BrainCo, where she leads teams to design and create content using neuroscience and brain-machine-interface technology to unlock humankind's learning potential.
Christine Ramsay
Christine Ramsay (She/Her/Hers) is a first-generation Armenian-American whose life purpose is to create a world where all people feel seen, heard, valued, celebrated, and loved so they continue to thrive and ignite their happiness. She is a connector, storyteller, and cross-cultural inclusive leader whose superpower is empathy.
She is Chief Empowerment Officer and Founder of Ignite Inclusion, LLC whose mission is to help individuals and organizations unlock their inner genius and discover their potential by taking control of their happiness and wellbeing. Our vision is to create an inclusive culture of happiness where all humans feel seen, heard, valued, celebrated, and loved for seeing the world differently. Our vision to help people, organizational leaders and teams, and communities continue to thrive and take control of their own happiness by building habits that create life-work flow.
She is a Certified Happiness and Leadership Coach, Tedx and motivational speaker, Certified coach in Brain Based Skills Neuroscience of Inclusion, Certified coach for Social and Emotional Intelligence (EI), and a Certified Diversity Professional (CDP).She is also a parent advocate for Gender inclusion, Autism & Neurodiversity, Well-being and Happiness.
She serves as an intrapreneur working for SKF as Senior Director of Talent, Diversity, Equity, and Inclusion for North America. She is leading the organizational strategy for Talent as well as embedding DEI to create an equitable and inclusive culture where people feel like a sense of belonging.
She is an executive contributor writer for Brainz Magazine a publication that focuses on providing content in leadership, innovation, business, and culture.
She has spoken at major big conferences such as the Gross Happiness Summit for the University of Peace hosted by the United Nations, SHRM and ATD national conferences, many podcasts, and been interviewed by leading best-selling author and entrepreneur voices such as Tiffany Dufu and Claudia Chan.
She is an active member and advocate of the United Nations of USA, a forum to voice support for U.S. engagement at the UN, with a current focus in making the Sustainable Development Goals (SDGs) a success.
A lifelong Philadelphian, Christine received her Bachelor's in Marketing and International Business from Pennsylvania State University and currently finishing her master's degree in Human Resource Management from Villanova University and a certification specializing in Inclusion and Diversity. She currently lives outside of Philadelphia with her spouse and two children. Christine enjoys spending time with family, traveling all over the world, Armenian line dancing, playing and teaching classical piano, storytelling, and meeting new people from all different backgrounds.
Eileen Dello Martin
Eileen Dello-Martin is a Certified Professional Coach who helps clients clarify the work they're passionate about and take decisive action to get their greatest work into the world.  Eileen has worked in leadership development and coaching roles for more than 25 years in several different industries including electronic retail, manufacturing, and clinical research.  She is a graduate of Institute for Professional Excellence in Coaching (iPEC) and has an M.A. in Clinical Psychology from West Chester University and an M.Ed. from Penn State.
Arielle Sadan
Arielle Sadan is an Executive & Leadership Coach and the founder of Revel&Awe. She loves identifying what makes people tick and figuring out how to help them tick better; in other words, Arielle loves to help her clients learn how to become the best versions of themselves. As a certified professional coach, she specializes in helping high achieving professionals develop their leadership skills, carve out fulfilling career paths, and live into their potential. She received her professional coaching certification from the Institute for Professional Excellence in Coaching (iPEC) and is credentialed (PCC) by the International Coach Federation (ICF). Before becoming a coach, Arielle was a management consultant at firms such as goetzpartners, Tefen, and Virtusa Corporation. She has worked across various industries including financial services, education, technology, and telecommunications. Her work allowed her to manage transformation projects and stakeholders from all levels of the corporate pyramid and across multiple functions, departments, and geographies, aimed at improving company performance. Arielle holds a BA from Tufts University and an MBA from Tel Aviv University Coller School of Management, where she also completed a semester at IESE Business School in Barcelona. She is based in NYC and works with individuals and companies across the globe.
Nancy Polsky
Nancy Polsky is a leadership coach, speaker and award-winning leader in corporate learning who specializes in expanding employee and organizational capabilities through leadership and talent development. She specializes in supporting others to lean in to wholeself- leadership through coaching and training.
Nancy currently leads learning strategy efforts for a global technology company, and recently led leadership development efforts for the largest privately held healthcare staffing company. Both companies are part of Fortune's 100 Best Companies to Work For ranked in part for their strong commitment to employee learning and development.
She earned her applied positive psychology certificate from the Wholebeing Institute and is a certified professional coach through the Institute for Professional Excellence in Coaching (iPEC). Nancy holds an MBA from Penn State, an MA from The University of Texas, and an undergraduate degree from Smith College. Nancy has served on the advisory council for Chief Learning Officer Learning in Practice awards. She has been recognized as a leader in workforce development as part of the Training Magazine's lifetime achievement Top 125.
A health crisis 20 years ago led Nancy to discover the power of personal choice to move towards a happier life. Since then, wellness and mindfulness practices help Nancy maintain an active lifestyle as a busy mom, an avid runner, and a yogi.
She's most recently taken up bodysurfing on the beaches of Fort Lauderdale.
Aimee Bucher
Aimee Bucher is a life purpose coach who supports adults and teens discovering their potential and possibility. She believes the greatest change in the world happens as a result of single, individual shifts in mindset and perspective.
Aimee is currently writing her next book, "Wayfinding for Teens: Navigating the Seas of Your Life" and speaks to teenagers about core values, energy leadership, and discerning their life purpose(s).
She is passionate about creating safe, judgement-free zones where people feel empowered and accepted. Aimee likes to use the phrase, "Professional Encourager" to describe what she does.
In addition to coaching, Aimee is a marketing consultant, actress, classically trained pianist, and mother of four children, ages 11–20. She is frequently found laughing, singing, and/or hugging everyone in the room.
Paula Goudsmit
Paula Goudsmit is the President/Founder of High Impact Coaching and Consulting whose mission is to positively change the workplace by building Emotionally Intelligent leaders and teams. Paula is an accelerator of untapped leadership performance and passionate about helping emerging and experienced leaders and teams drive results with clarity. She is known for her ability to break apart the truth from perception, which produces purposeful and focused action. Authenticity and integrity are the cornerstones of every client engagement.
Prior to founding High Impact Coaching in 2006, Paula spent 10 years at IBM where she gained global business experience while building strategic business channels and partnerships. While at IBM, she began coaching IBM executives enrolled at the Wharton Business School Executive Program, some of whom she continues to work with today.
Paula obtained her master's degree in Organization Development from Boston University. She received her Professional Coach certification at the Coaches Training Institute and a certificate in Positive Psychology from the Wholebeing Institute in 2016. Her proudest accomplishment is raising two emotionally intelligent young men who share her love of the outdoors and being active together in their travels throughout the United States.
Lisa Luken
Lisa Luken, ACC is a coach, writer, researcher, and the owner of Simple Nov Livine,
LLC. She believes that curiosity and creativity are key ingredients for living a fulfilling life. She
loves helping individuals tap into their creativity to achieve big goals and make an impact in the
world. Lisa is currently pursuing graduate studies in leadership, focusing on women's
leadership in rural communities. She loves supporting women entrepreneurs through the
business development process and enjoys helping them become leaders in their communities.
With a background in corporate financial management, team leadership, and productivity and
organizational consulting, Lisa brings a unique perspective to her work in entrepreneurial and
community leadership.
Lisa also supports rural communities as a freelance travel writer, writing through the
lens of supporting women-owned businesses, community-based tourism, slow travel, off-
the-beaten- path adventures, and immersive local experiences. Lisa believes in creating a life
of experiences over things and loves helping others achieve this goal through travel and
entrepreneurship. Lisa and her family drastically simplified their lives in 2013, moving from the
Midwest to the coast of Maine to prioritize travel and embrace a simpler, more fulfilling lifestyle.
Follow along with her adventures on her website.
LIsa Bianco
Lisa Bianco is an Associate Certified Life Coach and Professional Organizer who specializes in assisting overwhelmed creative and inspirational entrepreneurs organize their life around what is most important to them. She helps them create clarity on their goals and provide the support they need to achieve them.
She believes everyone has the power inside of themselves to create their best life. She is passionate about taking them through the process of defining what is keeping them stuck to unstoppable momentum.
On her personal side she is a mom of 2 who enjoys traveling, the outdoors, walking, yoga, reading and being creative. If it all that involves families, friends and a beach it's appreciated even more!
Erin Slater
Erin Slater is a former nonprofit CEO turned Certified Professional Coach. Passionate about coaching, she founded Intentional Coaching + Consulting in 2014 and serves leaders and their teams across multiple sectors and industries. Her firm creates custom coaching programs, and their six coaches serve individual organizations and clients with coaching processes that create clarity and focus while enhancing leadership and self-awareness. They are known for helping leaders excel in their roles while loving their lives.
Erin has the unique ability to be authentic, intentional, relational, and passionate while bringing inspiration, attentive listening, understanding, belief, confidence, and commitment to the success of her clients.
Clients report feeling more content and fulfilled in many aspects of their lives as a result of coaching, workshops, and training. Erin is a credentialed Professional Certified Coach (PCC) through the International Coaching Federation (ICF), and she received her Professional Coach and Energy Leadership Index Master Practitioner Certifications through the Institute for Professional Excellence in Coaching (iPEC).
Nadine Marie Wohlmuth
I'm an Empowerment Through Adventure Coach. My personal philosophy of coaching is that moving beyond ourselves reveals the path to self-discovery. I've therefore made it my mission to help professionals connect to their authentic inner selves through literal journeys of adventure and exploration. Born and raised in Austria, I've made the USA my home for the last 20 years. As a photographer, I've traveled to over 45 different countries around the world. I am using my passions for travel, exploration and coaching to help people find their own paths to discovery and self-actualization.
New York, NY
USA
Vienna AUSTRIA
English & German
IPEC (Institute for professional excellence in coaching)
Jan Tintner
Jan Tintner is a Life Transitions and Leadership Coach who helps women tap into their power and cultivate deep levels of inner strength as they overcome disruption to their lives. She coaches women to regain control of their lives when they feel the spiraling effect that occurs when affected by illness, divorce, or other difficult circumstances. It is through coaching that Jan helps women shift from "why me?" to find the answers within themselves to move forward with purpose and poise. As a 14- year cancer survivor, Jan inspires you to live with resilience – to overcome any obstacles or self-doubt – to achieve the life you deserve to live.
Wholebeing Institute Certified Facilitators