WOHASU is about creating community. Coaches help us get there!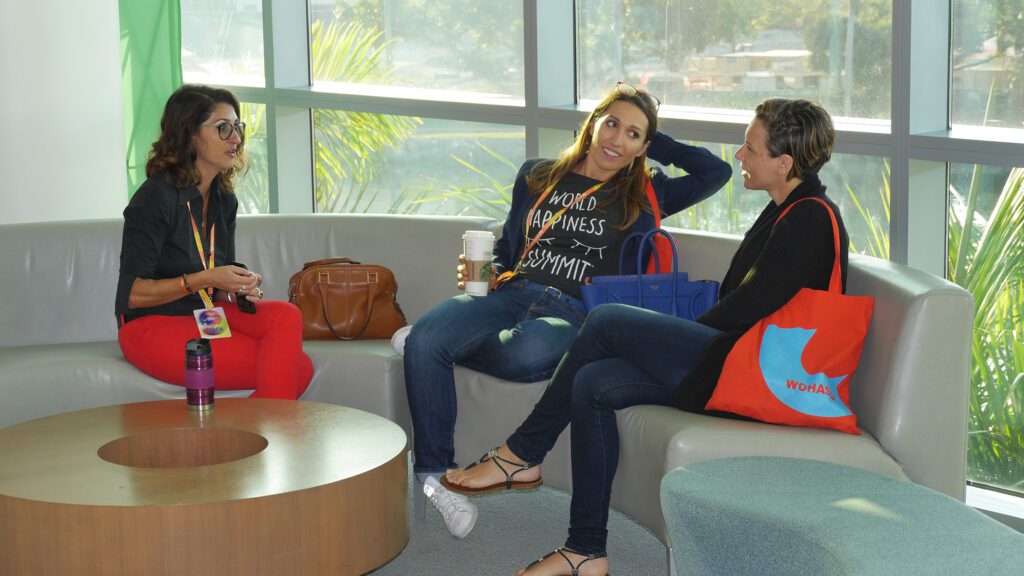 The World Happiness Summit® Coaches help guide tribes to create their own sustainable happiness practices. They bring the content to life, provide personal enrichment, help build relationships and foster learning in a supportive environment.
Coaching Requirements + Over 100 coaching contact hours or a coaching certification. English does not need to be your primary language, however, you must feel comfortable guiding Tribe Time in English
Coach Benefits
+ WOHASU® Coach Certificate
+ Discounted 3-Day Summit Pass
+ Feature on the WOHASU® Website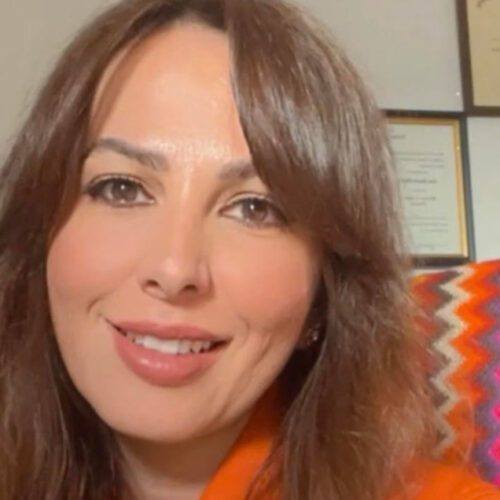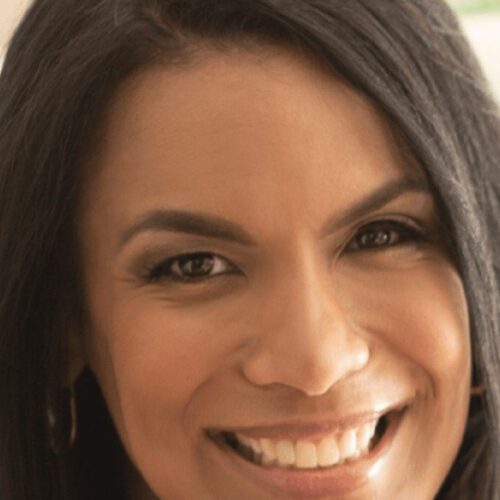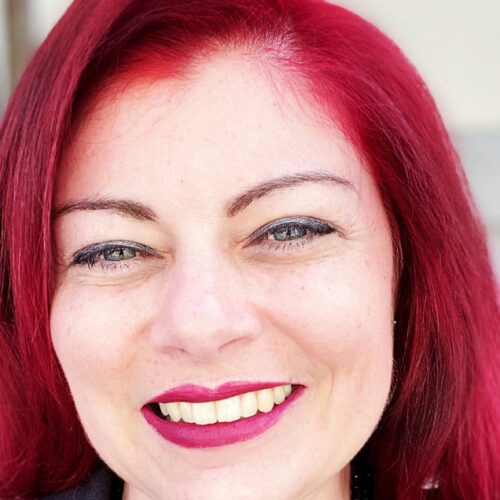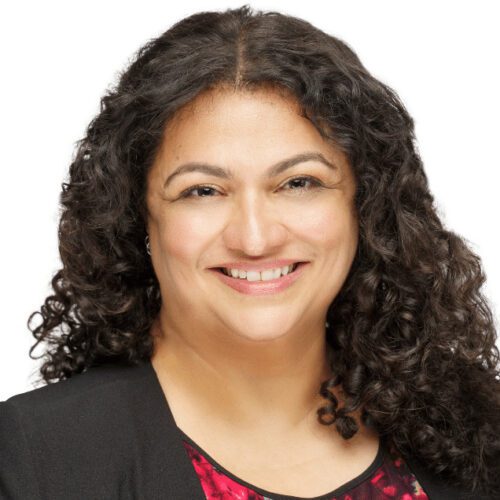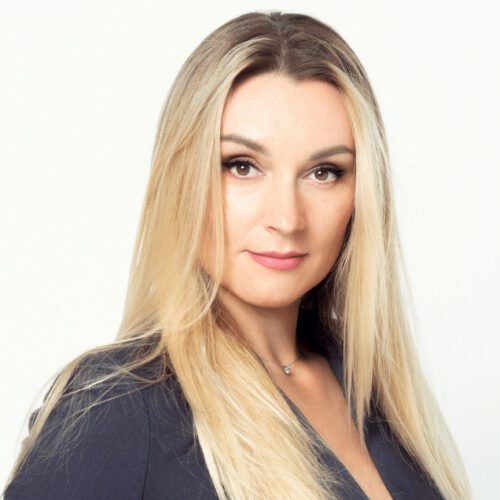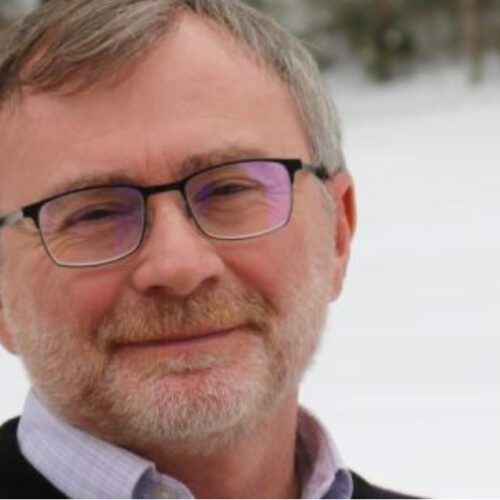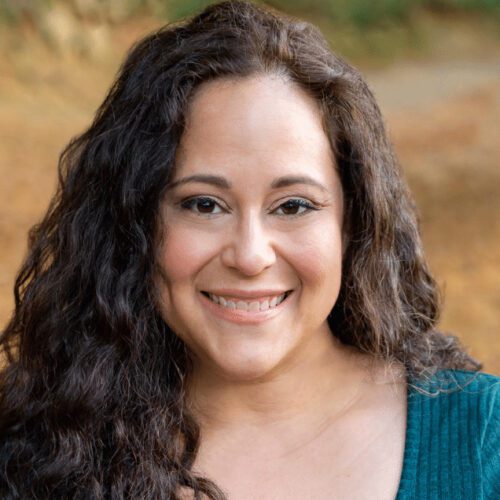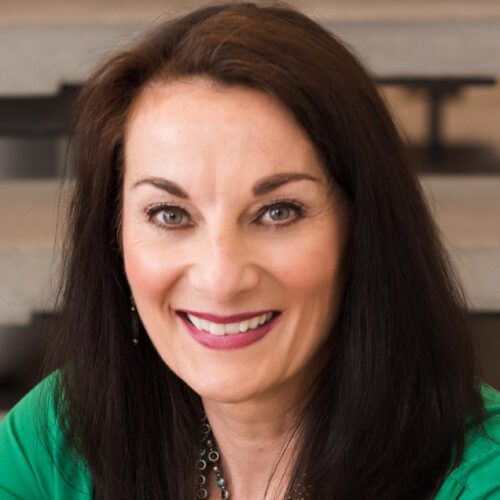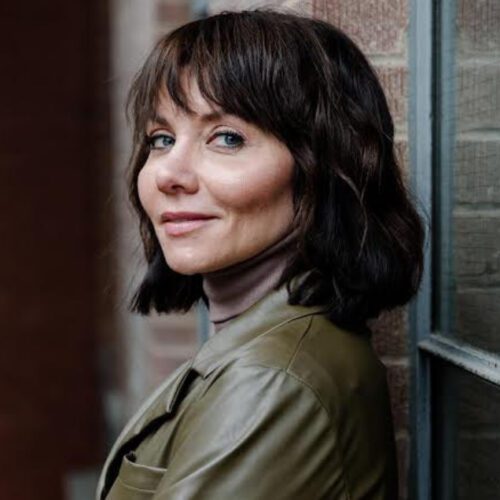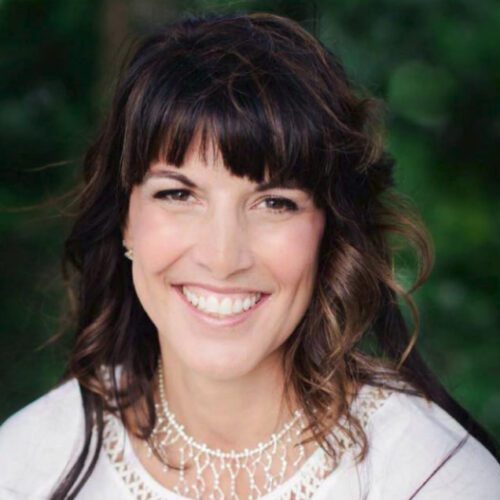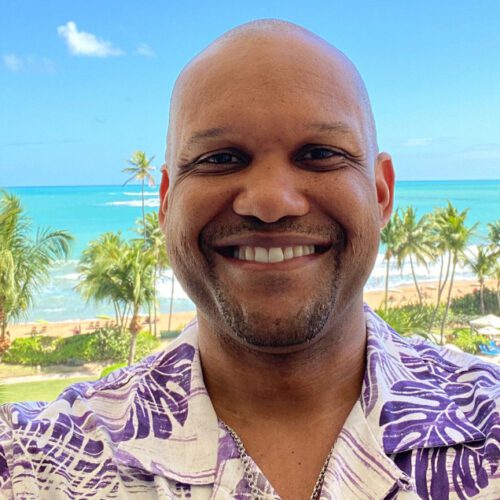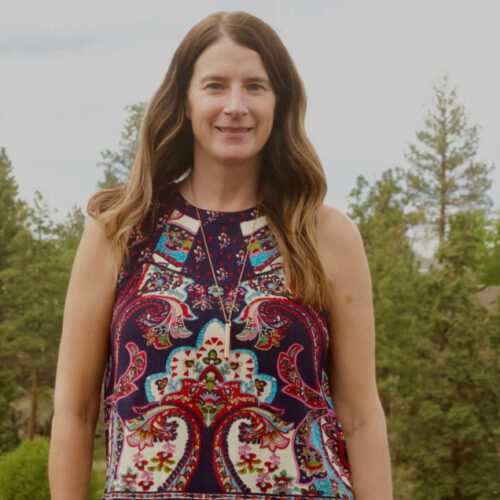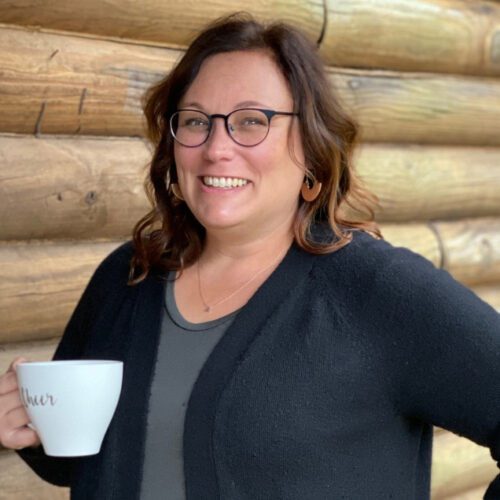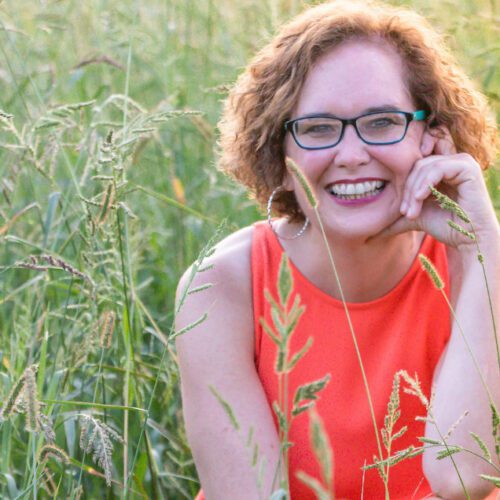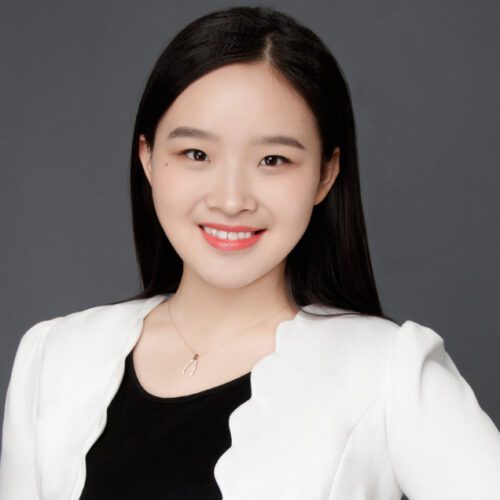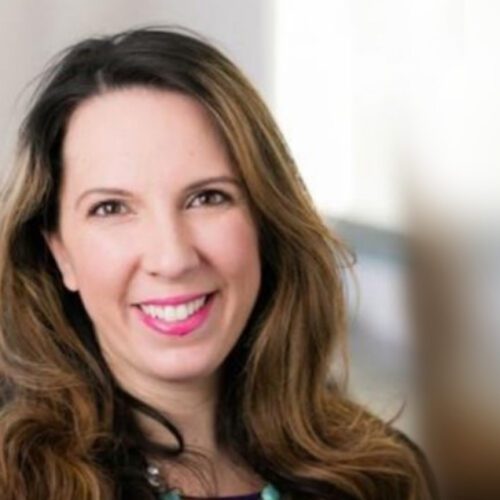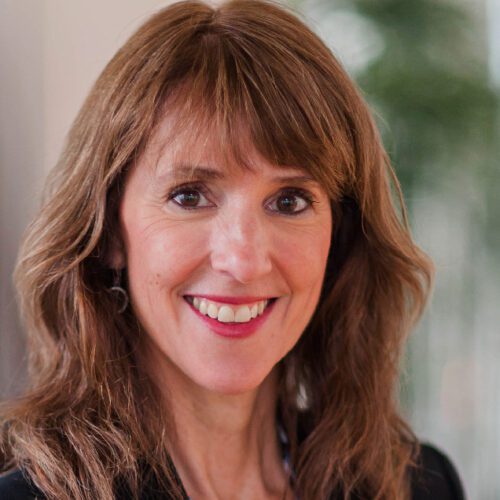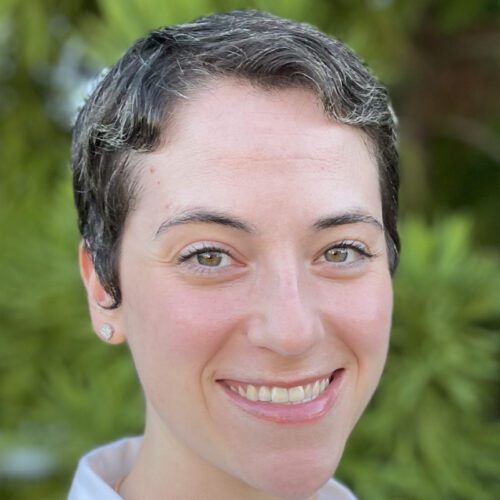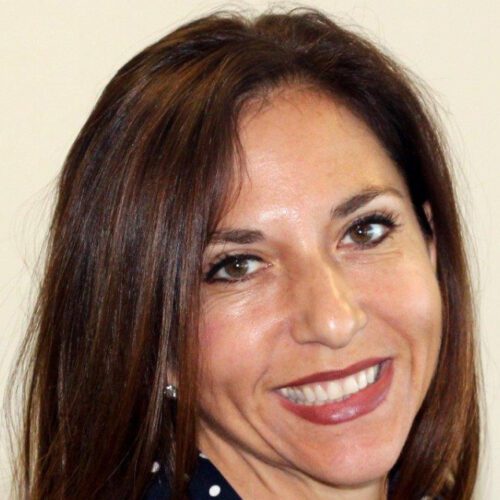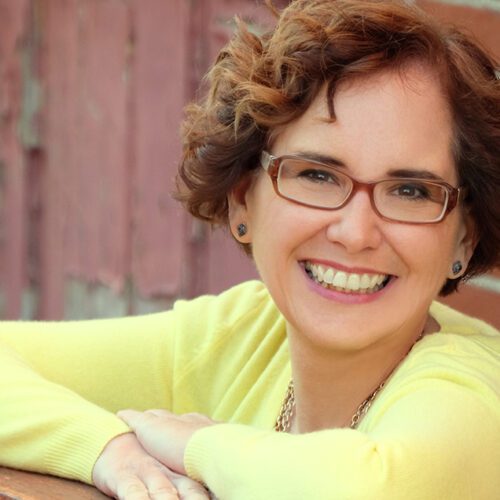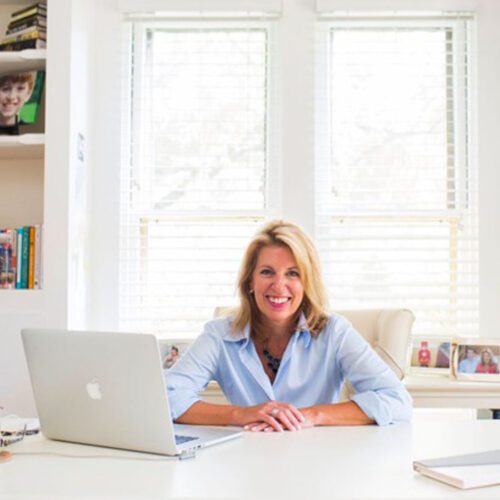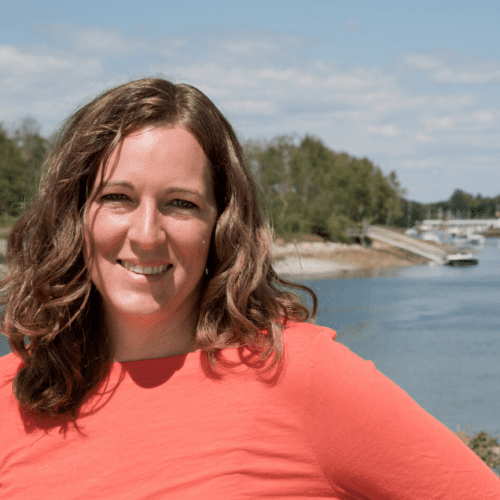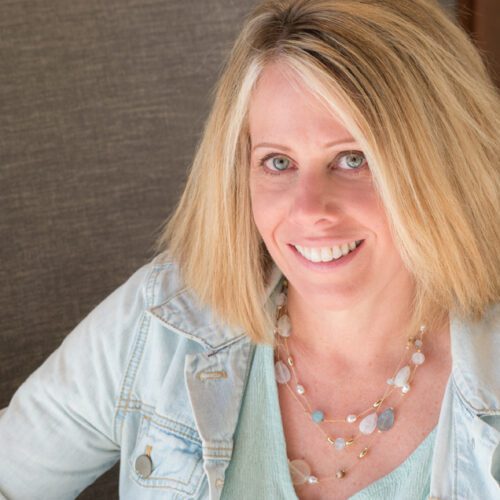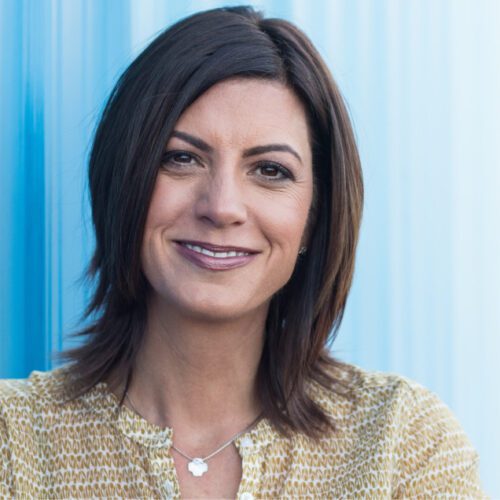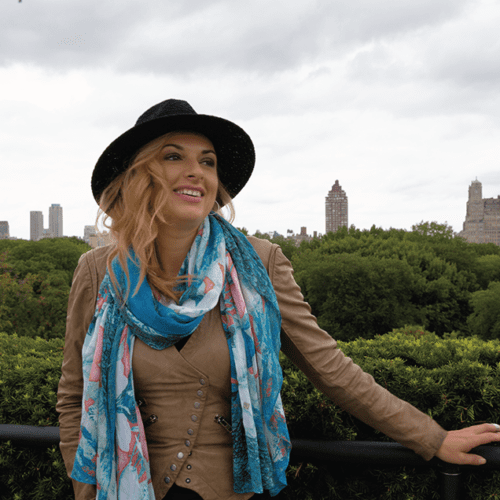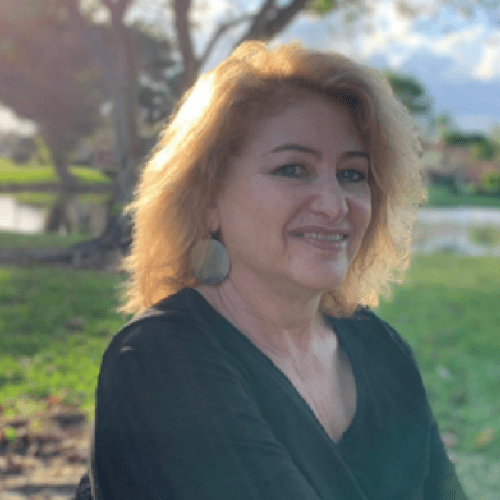 Zeina Darwich
Your Energy introduces YOU before you speak!
Prior to coaching ,I worked in the pharmaceutical industry for many years before training to become a Professional Certified Coach (PCC) by the international coaching federation (ICF).
Founder of " Inspire Your Core" for coaching.
I have a multicultural mind with strong cultural awareness and I am bilingual in English and Arabic.
My educational background includes a B.A. in Business Marketing ,Licensed in skin care , and master practitioner in Energy leadership & mental health coaching.
I have more than 800 hours of coaching experience . I worked with hundreds of clients to uncover their blocks, access their unexpressed potential, become unstoppable, manage the inevitable change and ignite their positive Energy. Coaching was a transformational journey for me and sharing it with others is MY PURPOSE.
Creating a safe & confidential space for the client is my priority.
I specialize in Mental Health ,Stress ,Anxiety, Life Challenges, Healthy Lifestyles, Mindfulness ,divorce, self-love, self-confidence & self-development.
When I am not coaching, I take long walks in the nature, I read, I practice yoga, swimming , Zumba and connect with likeminded.
Career Transitions and Relocation Coach, Mentor-Coach ICFAstrologer
Anna Boltenko
Anna is a certified career and relocation coach (PCC ICF) who is passionate about supporting people thrive through times of change and transition. She started her career more than 10 years ago as a Human Relationship course instructor in top European universities and worked in both Europe and Canada. Anna also holds certifications in Trait Emotional Intelligence Questionnaire (TEIQue) and practice astrology as a part of her career and relocation coaching process. She works mainly with job and career changers, and people transitioning to life in a new city or country. Anna is passionate about connecting people to their inner potential and is recognized for my empathy, willingness to help and goal-oriented approach. On a personal note, Anna is a traveler, photographer and digital content creator. She lives in Vancouver, Canada but now is on a 5 month nomadic journey exploring the world and its beauty.
Laura Sgroi
Laura Sgroi is a bilingual speaker, certified coach, and Author of "In Our Thirties" helping women and men find well-being, natural fertility, and positive change. She works with clients in the US, Canada, and Latin America, and has led workshops for Microsoft, Sony Music Latin, Vital Voices Miami, UP Nicaragua, Big Brothers Big Sisters, and Women On Set, among other organizations. She is a natural fertility success story against great odds (diminished ovarian reserve, low AMH, panic high FSH), who you can often find sharing her fertility journey and tips as a message of hope.
Prior to coaching, she enjoyed a sixteen+ year international career in live events, television production, and corporate communications. Her credits include Guns N' Roses, Santana, Ricky Martin, Viacom, Univision, Sony Music, Billboard, and the National Association of Television Program Executives (NAPTE). Her writing has been published in Glamour Mexico, Glamour Latin America, and Motherly, as well as on her website and blog.
Laura holds a MA in Corporate Communications and Public Relations from Universitat de Barcelona, a BA in Marketing from Instituto Tecnológico de Santo Domingo, and a Professional Coach Certificate from the University of Miami. Originally from the Dominican Republic, she calls Miami home since 2004.
Brandy Simula
Dr. Brandy Simula (she/her/hers) is the founder of Brandy L. Simula Coaching and Consulting, and is a professional speaker, coach, and consultant. A former professor of Sociology at Emory University, she now leverages her background in social psychology to help individuals and organizations cultivate purpose, productivity, and flourishing. A Board Certified Coach (BCC) with certifications in executive and leadership coaching from the World Coach Institute, she also holds Resilience Practitioner and Positive Psychology Practitioner certifications from the School of Positive Transformation. In speaking and coaching engagements, Brandy draws on reflective, inspirational, outcome-oriented applications of cutting-edge research in human performance, neuroscience, leadership, and inclusion and belonging. She holds a PhD in Women's, Gender, and Sexuality Studies and Sociology from Emory University.
Erfa Alani
Erfa is an executive coach, former diplomat, trade negotiator, management consultant and lawyer. (She also spent a year as a stand-up comic!)
Her journey to coaching started as a search for an approach to assist when nothing else worked (the initiatives where either everything made sense and nothing moved or conversely where nothing made sense and there was no choice but to move). Since then she has unleashed insight, creativity, renewed purpose, clarity and commitment with humor and play.
Personally, she became both a refugee and a widow unexpectedly and overnight (two separate events). She knows change and has an aptitude for ambiguity and uncertainty.
She is a Professional Certified Coach with the International Coaching Federation, an Energy Leadership Master Practitioner, and a COR.E Dynamics specialist in Leadership, Transitions and Performance. Erfa is also a graduate of the Happiness Studies Academy.
Professional certified coach ACC - ICF
Elena Kupina
Hi, I am Elena Kupina
Professional certified coach ACC – ICF with over 400 coaching sessions, member of the International Coaching Federation (ICF).
A professional Executive and Business coach who can teach you flexible skills, time management, effective communication, public speaking, and leadership.
I KNOW WHAT IT MEANS TO LIVE AT A FAST PACE
In my past 15-year successful career as a business leader, I acquired new professional skills and built a successful career in the IT industry as Software Development Engineer. I also gained experience in developing new business strategies and my own projects. I know firsthand what rush jobs, frequent business trips, and stressful deadlines are.
I have two children, and I know what it means to have enormous career demands while managing a «bad parent» syndrome.
Today I feel balanced, full of energy, and personally and business-wise fulfilled, having previously experienced chronic fatigue, burnout, poor communication with friends, and lack of "me" time.
I found my destiny, and now I am happy to share with others what I can do myself while building financial independence and stability without having to count on rich parents and start-up capital.
I helped dozens of people find inner harmony and that elusive life balance, helping them become successful Kings and Queens fully in charge of their lives who can and do give their love and attention to loved ones and to themselves.
Clients view me as a trusted partner, a change agent with exceptional acumen in the areas of Learning, Leadership, and Organization Development. My passion for supporting diverse individuals, and organizations through the change process is matched by my personal warmth and creativity. Outcomes are improved by encouraging clients to build stronger relationships, increase self-awareness and strategize for the future. Help in finding the shortest paths, providing support, inspiration, and working through fears and limiting beliefs, most of my clients achieve their goals faster and more efficiently. Solid analytic, evaluative, and systematic skills have been honed over years of experience creating sustainable change.
Paul Papierski
University of Massachusetts, Amherst
North Trail Coaching and Consulting
For over 20 years, Paul has been a trusted resource in coaching and leadership training in the Human Resources and Learning & Development fields, helping individuals and teams flourish. He works with unionized and non-unionized higher educational institutions … nonprofit organizations … municipal governments … and the people who keep them humming. The goal is the same: to identify and navigate organizational issues, transitions, and change with grace and sure-footed leadership.
Paul regularly runs leadership and manager development programs at the University of Massachusetts in Amherst and at various municipalities – all with an eye toward helping leaders have the strongest possible impact.
Owner of North Trail Coaching and Consulting, Paul is a certified practitioner of Wholebeing Positive Psychology. His certification as a Chief Happiness Officer from the World Happiness Summit/FIU gave him a fresh and empowering take on what it means to be a leader in the workplace – and in our lives. In his spare time, you can find him hiking the wooded trails in New England, traveling the world, and tending to his honeybee hives.
Other Credentials
Associate Certified Coach, International Coaching Federation
Certified Professional, Society for Human Resource Management
MA in International and Intercultural Management with a Human Resource Management focus, School for International Training
Graduate of the Institute for Professional Excellence in Coaching (IPEC)
MBTI Certified Practitioner
Elaine Rodriguez
Elaine Rodriguez is a graduate of the Institute for Professional Excellence in Coaching (iPEC) and is a Certified Professional Coach and Energy Leadership Master Practitioner. She is a transitions and mindset coach, partnering with her clients to bring about awareness of and release the internal messaging keeping them stuck and holding them back from happiness and success in their personal and professional lives. She is also a public speaker and a founding member and coach for Widening Your Aperture, a private online community helping its members find alignment and redesign their lives.
Prior to becoming a coach, Elaine was a tour director, guiding travelers at incredible sites in 9 countries and 21 states. Her favorite part of the job was educating her guests and introducing new perspectives. Life coaching was a perfect transition, except now she's guiding clients through their own personal landscapes to bring about new perspectives, connection, and true, lasting purpose and joy.
Yvette Costa
Yvette is certified as an Executive Coach, Yoga Teacher and Yoga Therapist. She has 25+ years experience in the biotech industry in executive leadership, mentoring and coaching roles. She also holds certificates in The Science of Well Being from Yale and The Science of Happiness from The Happiness Studies Academy.
Yvette is best known for taking a practical approach to melding eastern concepts with western logic to help clients become more self-aware in order to make choices that enable them to lead more mindfully and with greater impact.
Clients acquire vastly increased self-awareness in the form of emotional intelligence, and mindful leadership. Clients also develop an increased focus on generating positive outcomes for all and working collaboratively with others.
Yvette has been featured in Forbes – ForbesWomen, Ellevate, Thrive Global, Elephant Journal and Medium.
Alina Tacmelova
Alina Tacmelova is the Founder of Alina Tacmelova Coaching, where she helps guide creative entrepreneurs through life, career, and mindset coaching. Alina has been featured in numerous publications for her floral design company, Flowers Time, and worked with some of Canada's largest organizations through her production agency AT Design Agency to create memorable tradeshow and event experiences. Upon arriving in Canada 10 years ago, with no English and $500 in her pocket, she launched one of the most successful floral design companies that rapidly became a 7-figure business. In total, Alina has founded 3 businesses, 2 of which she has sold last year to focus her attention on growing her Coaching and Design businesses. Her work specifically niches towards working with creative entrepreneurs as she understands their psyche and what it takes to achieve success as an artist.
Alina is an accredited coach by the International Coach Federation (ICF), the Coaching and Mentoring International, and by Accredited Coach Training Program (ACTP). Today Alina lives a happy, creative life in Toronto, Canada with her husband and 15-year-old son.
Lisa Milich
Lisa Milich is the Founder of Beyond Change, a purpose-driven change leadership and organizational transformation company; Halo Inspired, a women's well-being and empowerment community, and Co-Owner of Freedom Ranch, a nature horse retreat farm. She has spent the last 20+ years as a corporate executive, organizational strategist, certified coach, trainer, facilitator, and expressive artist.
Utilizing a whole-systems thinking approach with evidence-based methodologies, she has conducted thousands of hours of executive coaching, and co-created hundreds of groups, teams, and organizational interactions. She is highly gifted in guiding and aligning the power of people, organizations, and purpose as a force for good in the world. Her innate superpower is her incredible intuition, foresight, and ability to tap into what is needed to help improve and revolutionize a leader's perspective and catalyze their well-being. Her unconditional approach touches people's hearts and minds, inspiring and motivating deep change.
Lisa has a B.S. in Marketing and a M.A. in Holistic Leadership, an integrative study combining helping skills, organizational learning, systems thinking and holistic approaches that explores gifts, develops effective leadership, and contributes to social, organizational, and global change. She is certified as an IPEC Professional Coach, BetterUp Conscious Business Coach designed by Fred Kofman, Mindful Leader Workplace Mindfulness Facilitator, Innovation & Human-Centered Design Thinking Facilitator, Barrett Value Culture Assessment Facilitator and is completing a Conscious Capitalism Consultant Certification. She is trained in Mind-Body-Barre, Reiki, and Transcendental MeditationÔ.†Lisa also serves upon request as a Fellow Coach at BetterUp, Guide at Chief and Corporate Trainer/Instructor at a local community college.
Lisa has been awarded for "Women who Make a Difference in their Community", nominated 3 times in a row for "Entrepreneurial Women to Watch", featured as a success story for Salve Regina University's Holistic Leadership Master's Program, and contributing author of "Pathways to Vibrant Health & Well-Being" as part of her own healing journey to greater peace, happiness, and prosperity as a leader. She serves on the Board of Conscious Capitalism Boston and is a devoted advocate of ushering in the four tenets for a thriving world.
In her spare time, she spends time relaxing on her intimate, nature horse retreat ranch with her husband, daughter and the rest of the barn herd.
Maurice A. Williams
My name is Maurice A. Williams, Capt, RN, BSN, RCIS, CPC, ELI-MP. I've been a Registered Cardiovascular Invasive Specialist Nurse and Air Force Reservist for 20+ years. In February 2018, my purpose and passion to help others led me to iPEC (Institute for Professional Excellence in Coaching) to be trained as a Certified Professional Coach and Energy Leadership Index- Master Practitioner.  In March 2019, I attended my first WOHASU as an exclusive iPEC coaching partner and immediately resonated with the movement.  On March 20, 2020, MrHoneycomb Coaching (Maurice's Relationships Hierarchy of Needs to Empower Yourself through Compassion, Optimism, Mindfulness, and Boldness) was founded, which coincides with the International Day of Happiness. I specialize in Diversity & Inclusion and Relationships.  My mission isto inspire clients world-wide to become a better self by increasing awareness to uncover unconscious bias and discovering meaningful connections to curate thriving and sustainable relationships.
Kristen Henry
Kristen is a graduate of the Institute for Professional Excellence in Coaching (iPEC) and is a Certified Professional Coach, Energy Leadership Master Practitioner and COR.E Dynamics Transitions, Wellbeing and Leadership Specialist. She utilizes the Core Energy Coaching process that she learned in her training through IPEC with her clients in her private practice. In 2020, she founded her coaching practice, Widening Your Aperture, which offers her clients not only 1:1 private coaching but also an online private community to support them in between coaching sessions. Kristen's focus is on working with people to discover their intrinsic self, define their core values and determine what matters most to them in their time on this planet. Once they have clarity about their 'who' she helps them to look at areas that may be out of alignment in their current lives and re-design a holistically balanced life that honors their authentic self. She currently resides in Spokane, Washington but hopes to take her coaching practice on the road and travel the world!
Prior to coaching Kristen spent the last 14 years in the healthcare field working as an Ultrasound Technologist. While she loved being able to help people, the physical, mental, and emotional demands of the job lead to burn out and she knew that she needed to find a new path. COVID-19 created a forced pause that allowed Kristen to take the time and dig deep to find her next step on her career path and this is when coaching entered her life. She intuitively knew that this career would allow her to live into her purpose of helping others navigate finding their true self and creating a holistically balanced, values-driven life that they consciously choose to live every day.
Kristen's vision for her coaching career is to impart a positive impact on humanity and raise the collective vibration by empowering each individual's self-transformation, integration and alignment of body, mind and soul.
Beth Rashleigh
Beth Rashleigh is the President and Founder of Rashleigh Consulting, a leadership coaching, training, and facilitation firm. She's worked in Talent and Organizational Development for almost 20 years in healthcare, in Corporate America, and for the Central Intelligence Agency.
Beth has a bachelor's degree in organizational communication from Ball State University, a master's degree from Indiana University, and a master's certificate in organizational learning from the University of Maryland. She is an ACC Coach, a Master Practitioner in the Energy Leadership Index, and holds certifications in the DISC, MBTI, EQi, StrengthsFinder, and SDI assessments.
Her first book, Crisis Proof Leadership, launches in January of 2022. Beth lives in the Indianapolis area with her husband Matt, her son Sam, and her two co-writers and pups, Kirby and Lucy.
Aimee Bucher
Aimee Bucher is the Founder & CEO of Harrison Latham, where she gets to create happier workplaces through a unique combination of coaching, consulting, and technology.
Aimee is a TEDx speaker, international best-selling author, and iPEC / ICF certified coach. She is also certified in Emotional Intelligence, Predictive Index, Performance Gap Indicator, and Energy Leadership Index. She works with a wide range of organizations from single-person startups, non-profits, and Fortune 500 companies as well as individuals looking to increase their own personal happiness.
Aimee holds degrees from Miami University and The Ohio State University and her career has had multiple fun twists and turns. She started her first business, teaching piano lessons, at the age of 12. In later years she taught band at the high school and university levels, owned a web design agency, worked as the communications manager for a non-profit, and served as the Chief Marketing Technologist for a marketing firm. She will tell you she has now found her purpose in this world and that is to create more happiness.
Aimee is a classically trained pianist, mother of five amazing kids ages 14-23, professional actress, social justice volunteer, and founder of the improv group: #SorryNotSorry.
Cicy Zhang
Cicy Zhang is a team coach, life coach, and trainer in leadership and system relationships. Leveraging her work experiences in international development organizations including AIESEC, Volunteer In Asia, and Atlas Corps in 25 countries, she has started multiple startup companies and educational NGOs, where she designs and leads social entrepreneurship and leadership training programs. Cicy currently works as Director of Talent Development at BrainCo, where she leads teams to design and create content using neuroscience and brain-machine-interface technology to unlock humankind's learning potential.
Christine Ramsay
Christine Ramsay (She/Her/Hers) is a first-generation Armenian-American whose life purpose is to create a world where all people feel seen, heard, valued, celebrated, and loved so they continue to thrive and ignite their happiness. She is a connector, storyteller, and cross-cultural inclusive leader whose superpower is empathy.
She is Chief Empowerment Officer and Founder of Ignite Inclusion, LLC whose mission is to help individuals and organizations unlock their inner genius and discover their potential by taking control of their happiness and wellbeing. Our vision is to create an inclusive culture of happiness where all humans feel seen, heard, valued, celebrated, and loved for seeing the world differently. Our vision to help people, organizational leaders and teams, and communities continue to thrive and take control of their own happiness by building habits that create life-work flow.
She is a Certified Happiness and Leadership Coach, Tedx and motivational speaker, Certified coach in Brain Based Skills Neuroscience of Inclusion, Certified coach for Social and Emotional Intelligence (EI), and a Certified Diversity Professional (CDP).She is also a parent advocate for Gender inclusion, Autism & Neurodiversity, Well-being and Happiness.
She serves as an intrapreneur working for SKF as Senior Director of Talent, Diversity, Equity, and Inclusion for North America. She is leading the organizational strategy for Talent as well as embedding DEI to create an equitable and inclusive culture where people feel like a sense of belonging.
She is an executive contributor writer for Brainz Magazine a publication that focuses on providing content in leadership, innovation, business, and culture.
She has spoken at major big conferences such as the Gross Happiness Summit for the University of Peace hosted by the United Nations, SHRM and ATD national conferences, many podcasts, and been interviewed by leading best-selling author and entrepreneur voices such as Tiffany Dufu and Claudia Chan.
She is an active member and advocate of the United Nations of USA, a forum to voice support for U.S. engagement at the UN, with a current focus in making the Sustainable Development Goals (SDGs) a success.
A lifelong Philadelphian, Christine received her Bachelor's in Marketing and International Business from Pennsylvania State University and currently finishing her master's degree in Human Resource Management from Villanova University and a certification specializing in Inclusion and Diversity. She currently lives outside of Philadelphia with her spouse and two children. Christine enjoys spending time with family, traveling all over the world, Armenian line dancing, playing and teaching classical piano, storytelling, and meeting new people from all different backgrounds.
Eileen Dello Martin
Eileen Dello-Martin is a Certified Professional Coach who helps clients clarify the work they're passionate about and take decisive action to get their greatest work into the world.  Eileen has worked in leadership development and coaching roles for more than 25 years in several different industries including electronic retail, manufacturing, and clinical research.  She is a graduate of Institute for Professional Excellence in Coaching (iPEC) and has an M.A. in Clinical Psychology from West Chester University and an M.Ed. from Penn State.
Arielle Sadan
Arielle Sadan is an Executive & Leadership Coach and the founder of Revel&Awe. She loves identifying what makes people tick and figuring out how to help them tick better; in other words, Arielle loves to help her clients learn how to become the best versions of themselves. As a certified professional coach, she specializes in helping high achieving professionals develop their leadership skills, carve out fulfilling career paths, and live into their potential. She received her professional coaching certification from the Institute for Professional Excellence in Coaching (iPEC) and is credentialed (PCC) by the International Coach Federation (ICF). Before becoming a coach, Arielle was a management consultant at firms such as goetzpartners, Tefen, and Virtusa Corporation. She has worked across various industries including financial services, education, technology, and telecommunications. Her work allowed her to manage transformation projects and stakeholders from all levels of the corporate pyramid and across multiple functions, departments, and geographies, aimed at improving company performance. Arielle holds a BA from Tufts University and an MBA from Tel Aviv University Coller School of Management, where she also completed a semester at IESE Business School in Barcelona. She is based in NYC and works with individuals and companies across the globe.
Nancy Polsky
Nancy Polsky is a leadership coach, speaker and award-winning leader in corporate learning who specializes in expanding employee and organizational capabilities through leadership and talent development. She specializes in supporting others to lean in to wholeself- leadership through coaching and training.
Nancy currently leads learning strategy efforts for a global technology company, and recently led leadership development efforts for the largest privately held healthcare staffing company. Both companies are part of Fortune's 100 Best Companies to Work For ranked in part for their strong commitment to employee learning and development.
She earned her applied positive psychology certificate from the Wholebeing Institute and is a certified professional coach through the Institute for Professional Excellence in Coaching (iPEC). Nancy holds an MBA from Penn State, an MA from The University of Texas, and an undergraduate degree from Smith College. Nancy has served on the advisory council for Chief Learning Officer Learning in Practice awards. She has been recognized as a leader in workforce development as part of the Training Magazine's lifetime achievement Top 125.
A health crisis 20 years ago led Nancy to discover the power of personal choice to move towards a happier life. Since then, wellness and mindfulness practices help Nancy maintain an active lifestyle as a busy mom, an avid runner, and a yogi.
She's most recently taken up bodysurfing on the beaches of Fort Lauderdale.
Aimee Bucher
Aimee Bucher is a life purpose coach who supports adults and teens discovering their potential and possibility. She believes the greatest change in the world happens as a result of single, individual shifts in mindset and perspective.
Aimee is currently writing her next book, "Wayfinding for Teens: Navigating the Seas of Your Life" and speaks to teenagers about core values, energy leadership, and discerning their life purpose(s).
She is passionate about creating safe, judgement-free zones where people feel empowered and accepted. Aimee likes to use the phrase, "Professional Encourager" to describe what she does.
In addition to coaching, Aimee is a marketing consultant, actress, classically trained pianist, and mother of four children, ages 11–20. She is frequently found laughing, singing, and/or hugging everyone in the room.
Paula Goudsmit
Paula Goudsmit is the President/Founder of High Impact Coaching and Consulting whose mission is to positively change the workplace by building Emotionally Intelligent leaders and teams. Paula is an accelerator of untapped leadership performance and passionate about helping emerging and experienced leaders and teams drive results with clarity. She is known for her ability to break apart the truth from perception, which produces purposeful and focused action. Authenticity and integrity are the cornerstones of every client engagement.
Prior to founding High Impact Coaching in 2006, Paula spent 10 years at IBM where she gained global business experience while building strategic business channels and partnerships. While at IBM, she began coaching IBM executives enrolled at the Wharton Business School Executive Program, some of whom she continues to work with today.
Paula obtained her master's degree in Organization Development from Boston University. She received her Professional Coach certification at the Coaches Training Institute and a certificate in Positive Psychology from the Wholebeing Institute in 2016. Her proudest accomplishment is raising two emotionally intelligent young men who share her love of the outdoors and being active together in their travels throughout the United States.
Lisa Luken
Lisa Luken, ACC is a coach, writer, researcher, and the owner of Simple Nov Livine,
LLC. She believes that curiosity and creativity are key ingredients for living a fulfilling life. She
loves helping individuals tap into their creativity to achieve big goals and make an impact in the
world. Lisa is currently pursuing graduate studies in leadership, focusing on women's
leadership in rural communities. She loves supporting women entrepreneurs through the
business development process and enjoys helping them become leaders in their communities.
With a background in corporate financial management, team leadership, and productivity and
organizational consulting, Lisa brings a unique perspective to her work in entrepreneurial and
community leadership.
Lisa also supports rural communities as a freelance travel writer, writing through the
lens of supporting women-owned businesses, community-based tourism, slow travel, off-
the-beaten- path adventures, and immersive local experiences. Lisa believes in creating a life
of experiences over things and loves helping others achieve this goal through travel and
entrepreneurship. Lisa and her family drastically simplified their lives in 2013, moving from the
Midwest to the coast of Maine to prioritize travel and embrace a simpler, more fulfilling lifestyle.
Follow along with her adventures on her website.
LIsa Bianco
Lisa Bianco is an Associate Certified Life Coach and Professional Organizer who specializes in assisting overwhelmed creative and inspirational entrepreneurs organize their life around what is most important to them. She helps them create clarity on their goals and provide the support they need to achieve them.
She believes everyone has the power inside of themselves to create their best life. She is passionate about taking them through the process of defining what is keeping them stuck to unstoppable momentum.
On her personal side she is a mom of 2 who enjoys traveling, the outdoors, walking, yoga, reading and being creative. If it all that involves families, friends and a beach it's appreciated even more!
Erin Slater
Erin Slater is a former nonprofit CEO turned Certified Professional Coach. Passionate about coaching, she founded Intentional Coaching + Consulting in 2014 and serves leaders and their teams across multiple sectors and industries. Her firm creates custom coaching programs, and their six coaches serve individual organizations and clients with coaching processes that create clarity and focus while enhancing leadership and self-awareness. They are known for helping leaders excel in their roles while loving their lives.
Erin has the unique ability to be authentic, intentional, relational, and passionate while bringing inspiration, attentive listening, understanding, belief, confidence, and commitment to the success of her clients.
Clients report feeling more content and fulfilled in many aspects of their lives as a result of coaching, workshops, and training. Erin is a credentialed Professional Certified Coach (PCC) through the International Coaching Federation (ICF), and she received her Professional Coach and Energy Leadership Index Master Practitioner Certifications through the Institute for Professional Excellence in Coaching (iPEC).
Nadine Marie Wohlmuth
I'm an Empowerment Through Adventure Coach. My personal philosophy of coaching is that moving beyond ourselves reveals the path to self-discovery. I've therefore made it my mission to help professionals connect to their authentic inner selves through literal journeys of adventure and exploration. Born and raised in Austria, I've made the USA my home for the last 20 years. As a photographer, I've traveled to over 45 different countries around the world. I am using my passions for travel, exploration and coaching to help people find their own paths to discovery and self-actualization.
New York, NY
USA
Vienna AUSTRIA
English & German
IPEC (Institute for professional excellence in coaching)
Jan Tintner
Jan Tintner is a Life Transitions and Leadership Coach who helps women tap into their power and cultivate deep levels of inner strength as they overcome disruption to their lives. She coaches women to regain control of their lives when they feel the spiraling effect that occurs when affected by illness, divorce, or other difficult circumstances. It is through coaching that Jan helps women shift from "why me?" to find the answers within themselves to move forward with purpose and poise. As a 14- year cancer survivor, Jan inspires you to live with resilience – to overcome any obstacles or self-doubt – to achieve the life you deserve to live.
Wholebeing Institute Certified Facilitators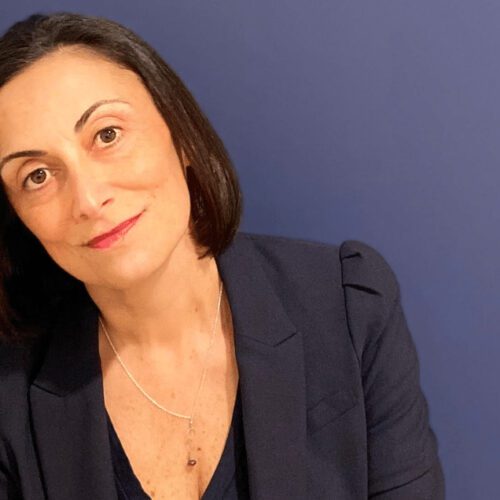 WOHASU® 2023 Coach Coordinator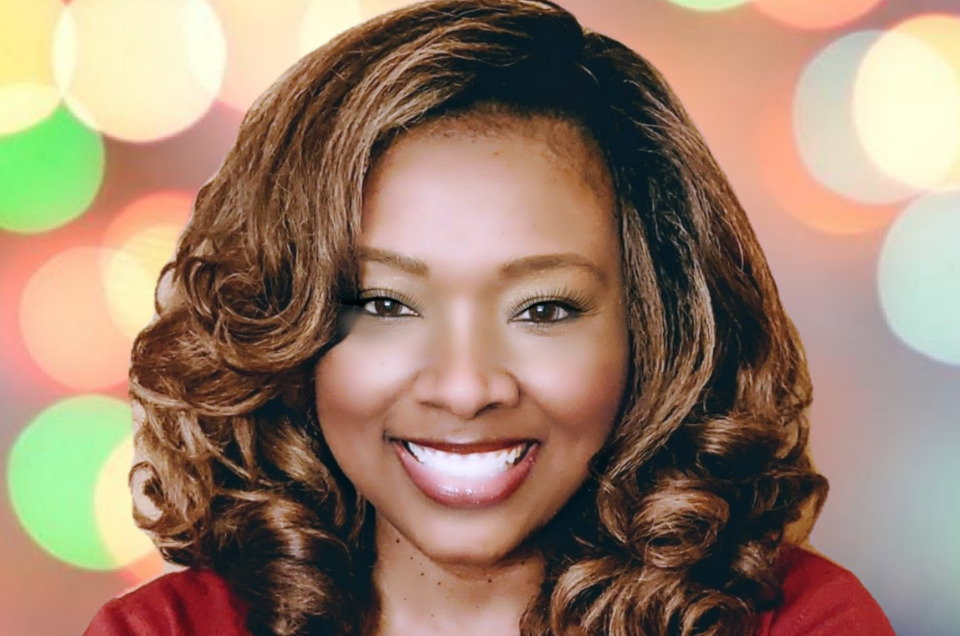 Dr. Cree Scott
CEO, Serenity Psychological Health and Well-being
Dr. Cree Scott is the founder and CEO of Serenity Psychological Health & Well-being. She is a licensed psychologist with a background in consulting, employee well-being, DEI, and leadership development. She has worked in a range of settings including professional services, higher education, federal/government sectors, healthcare and private practice. With over 15 years of experience in clinical and consulting psychology, Dr. Scott specializes in working with organizations to design customized well-being strategies, programs, and curriculum to create a psychologically safe and healthy place to work. As a diversity, equity, and inclusion (DEI) consultant, she incorporates culturally relevant perspectives and solutions to help leaders and organizations create an environment in which all employees experience inclusion and belonging.
Meet WOHASU® 2023 Coaches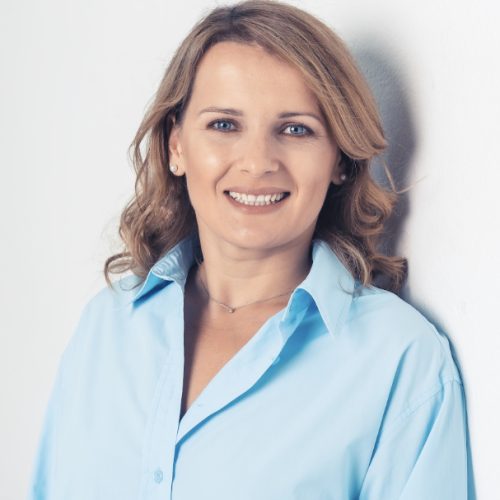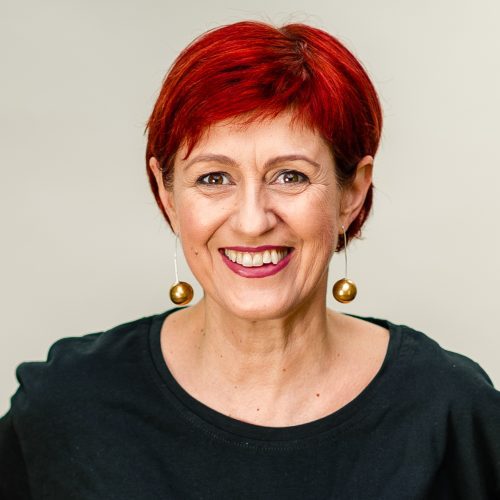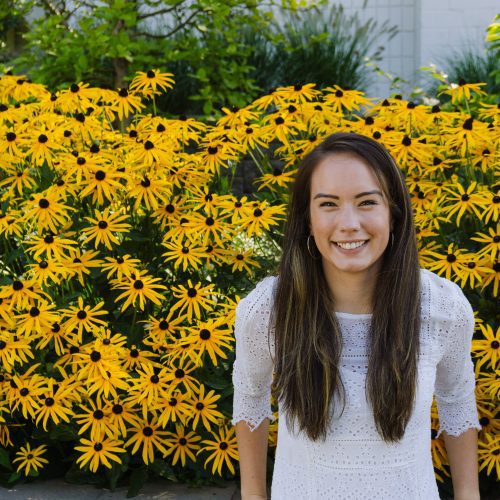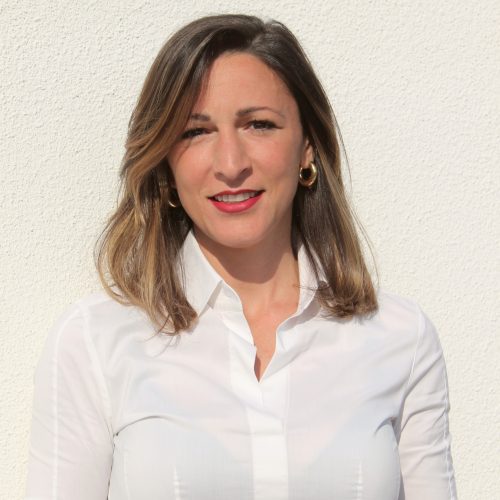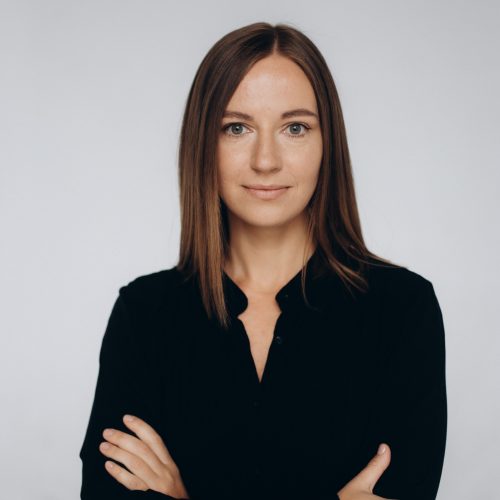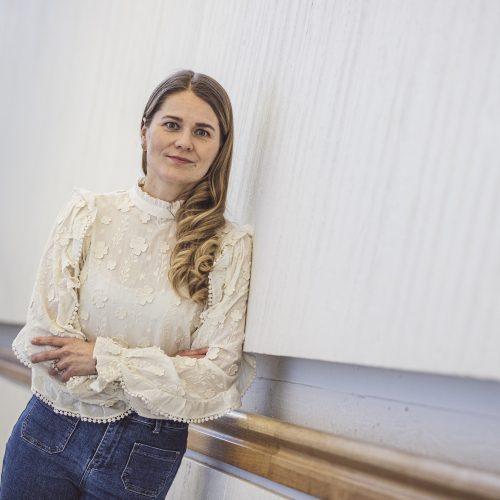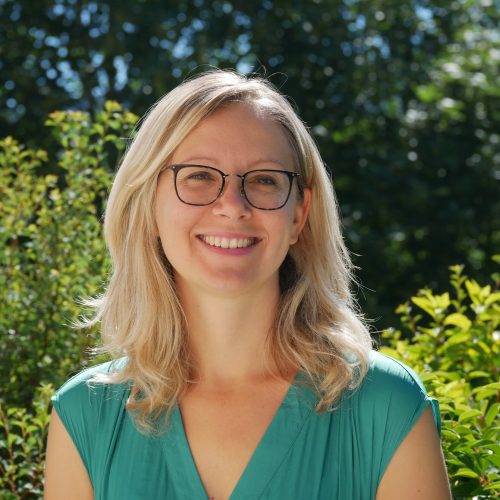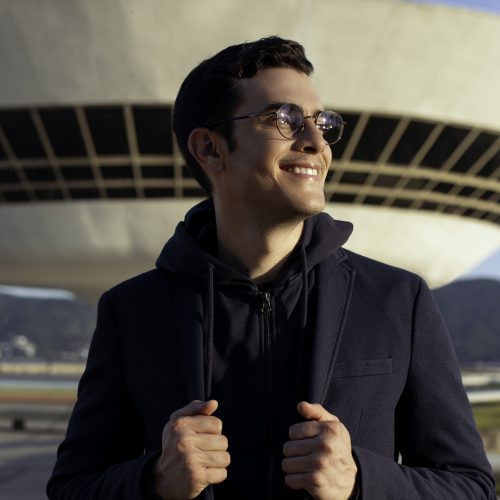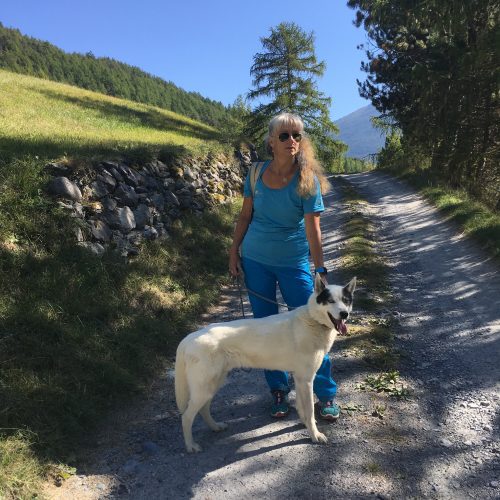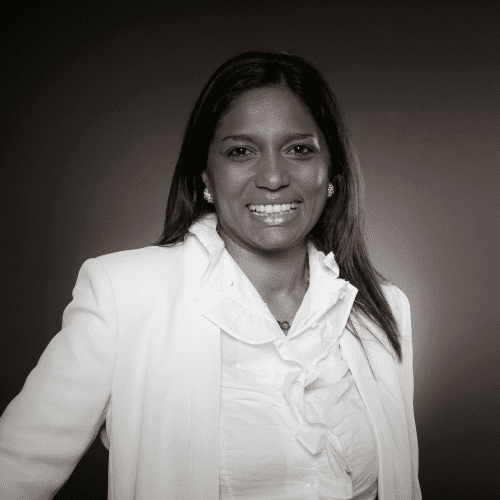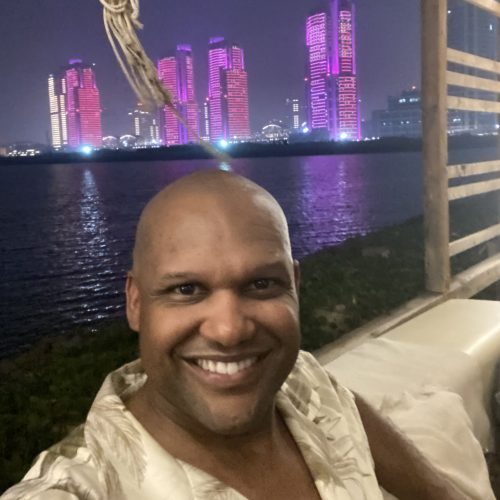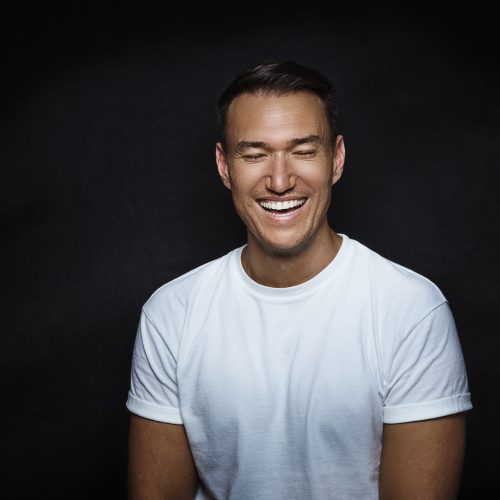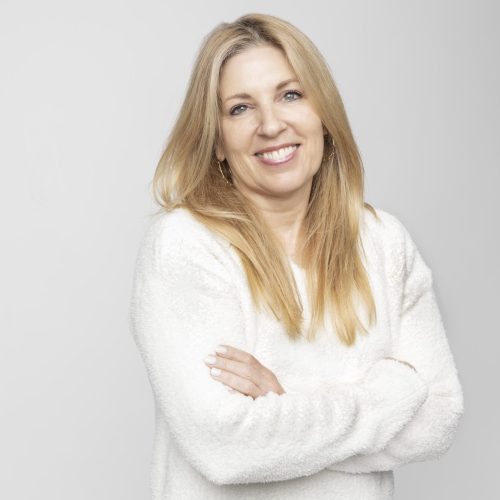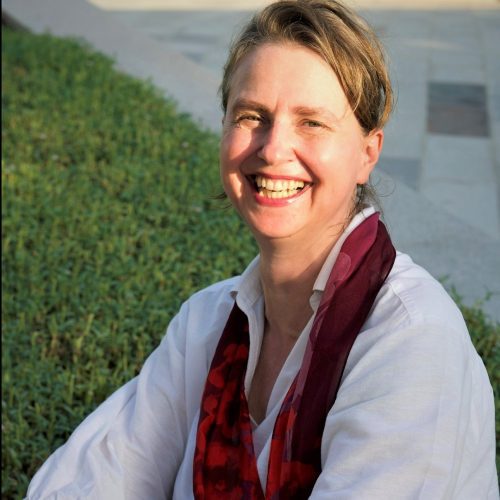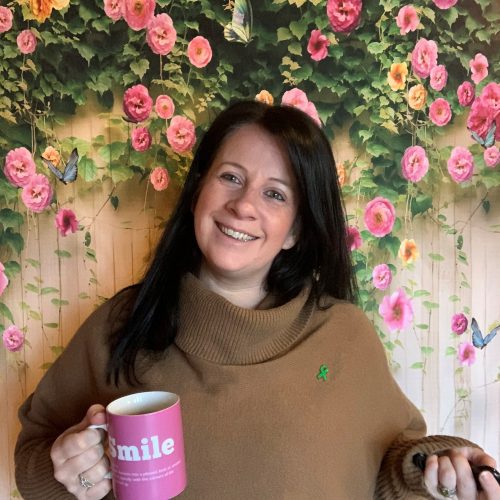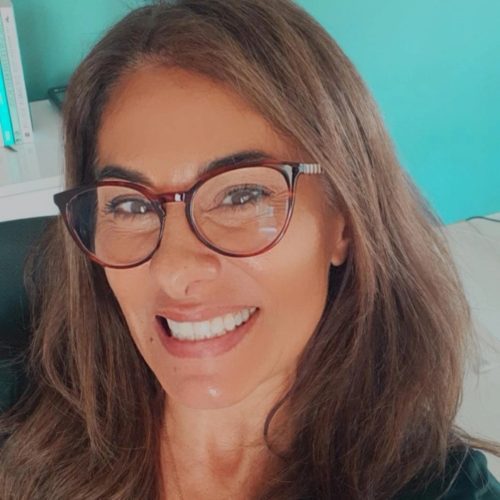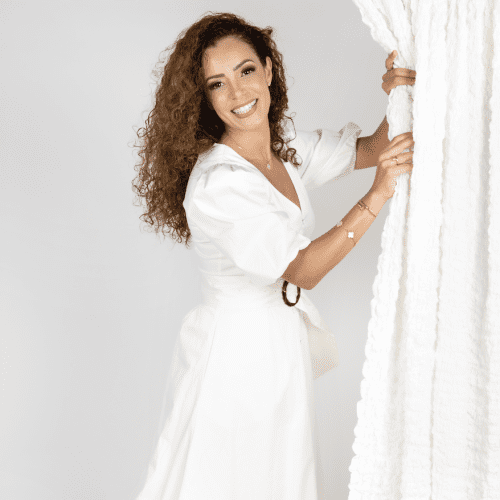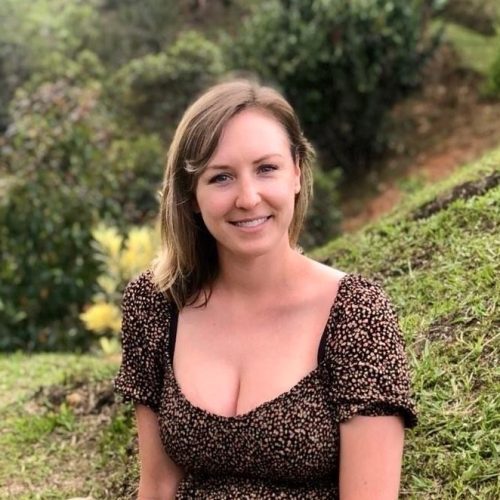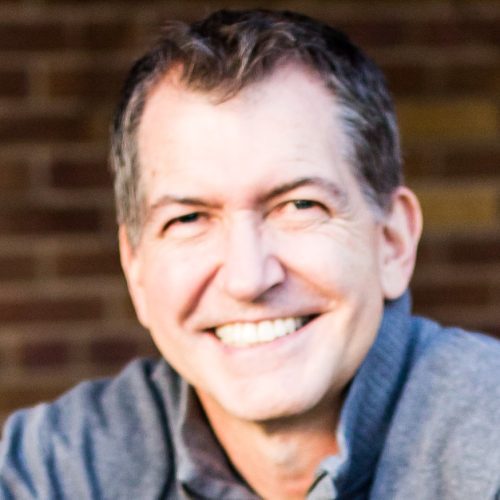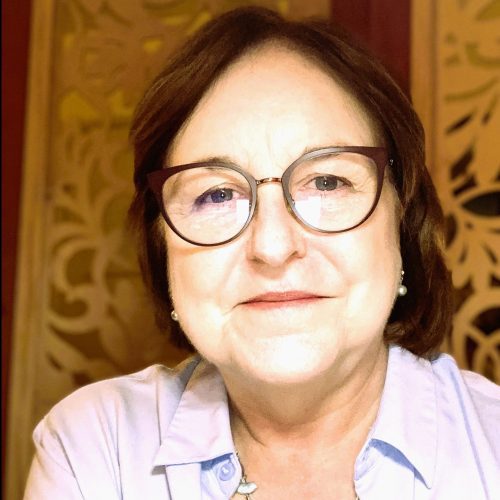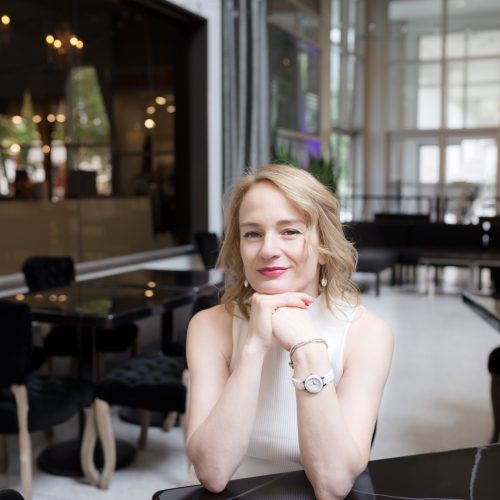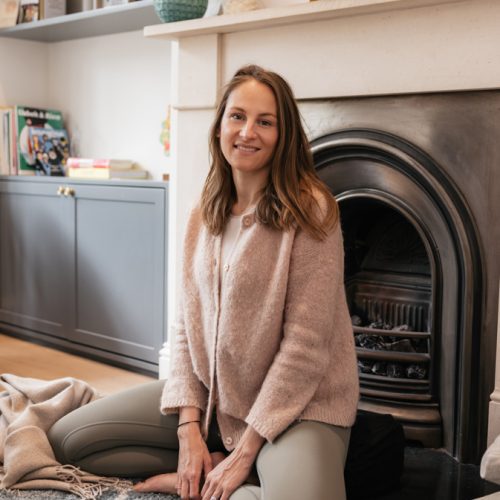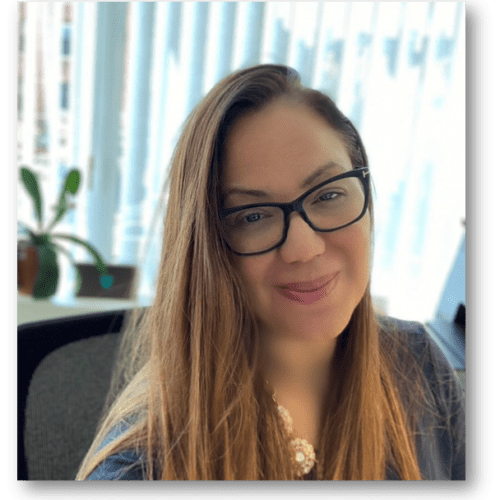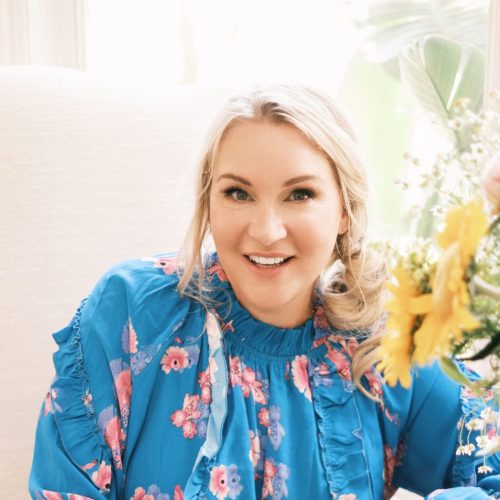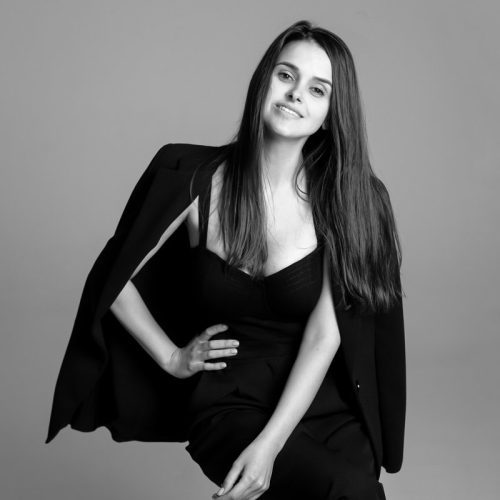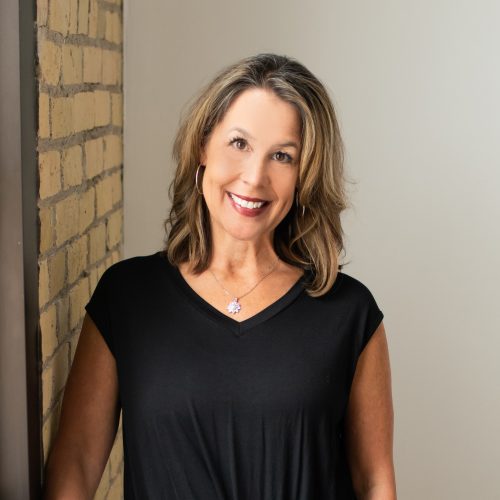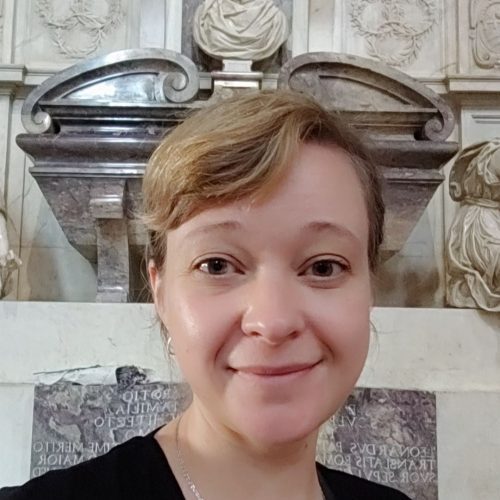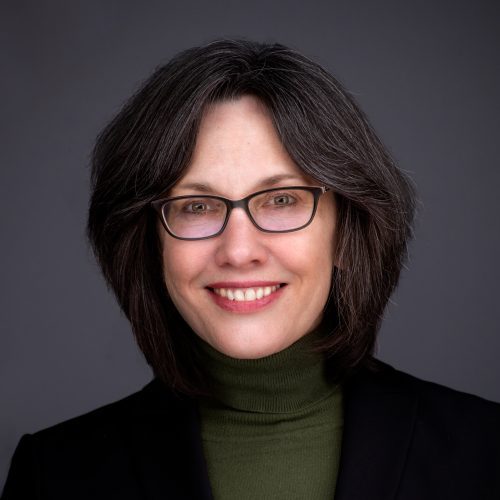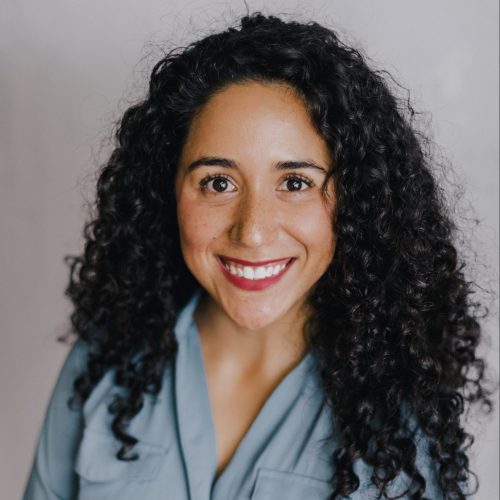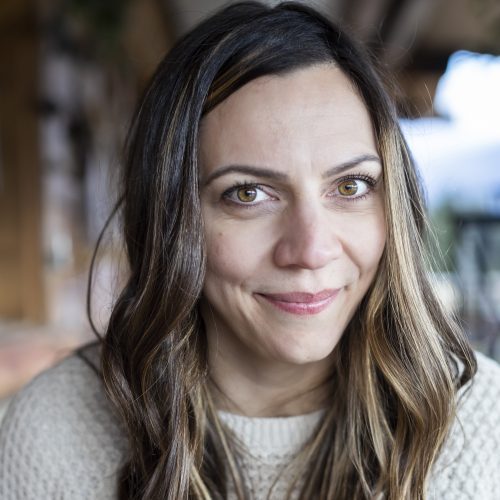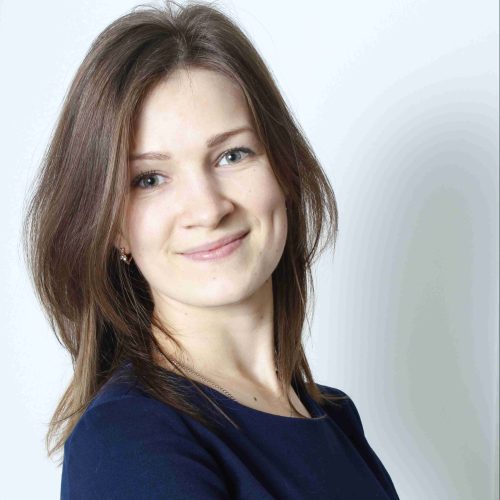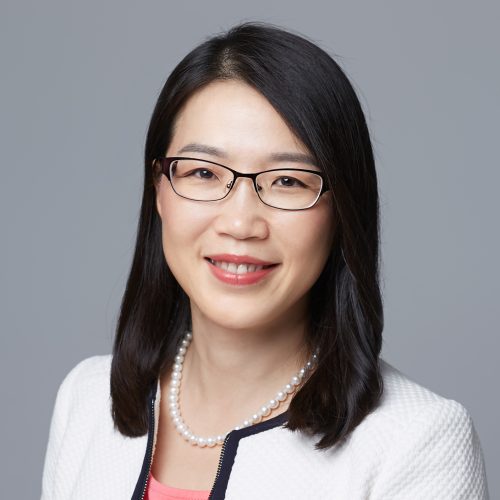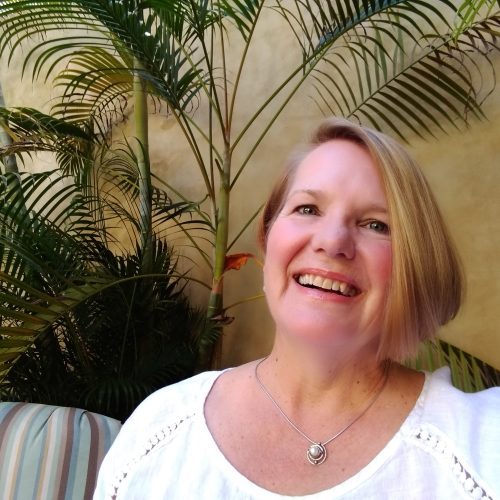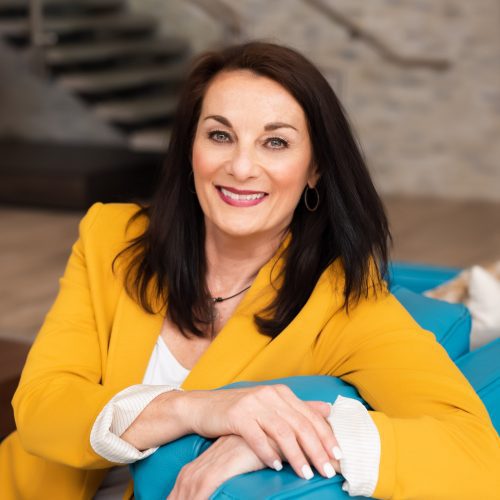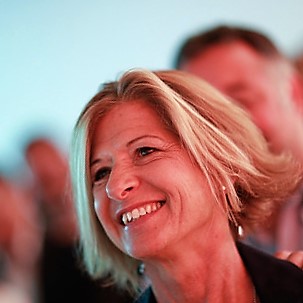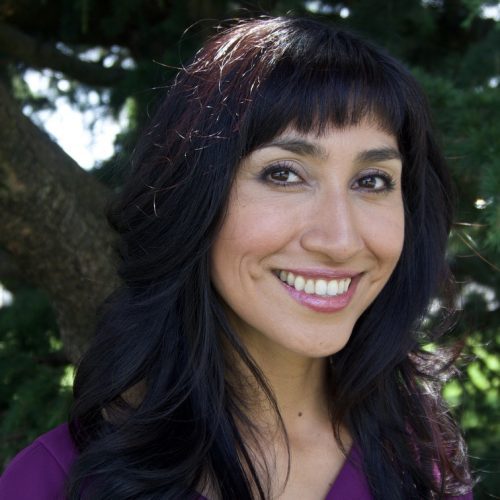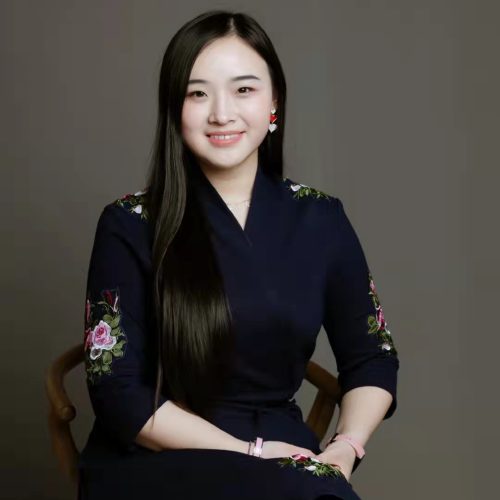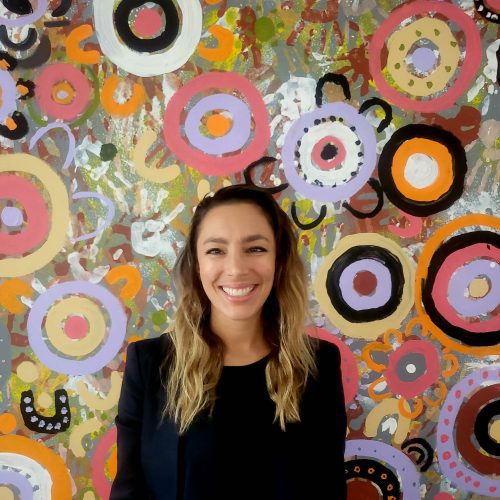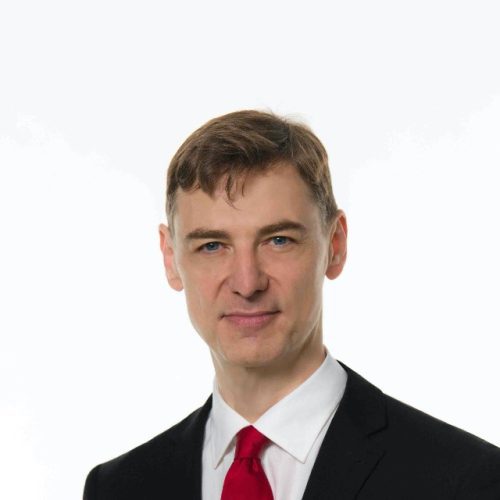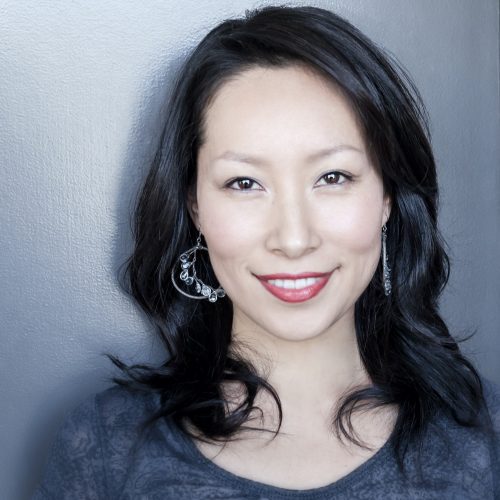 Executive and Life Coach
Albina Koch
Albina is an Executive & Life Coach. She is a core team member of the ICF (International Coaching Federation) in Switzerland, Co-Trainer at Erickson Coaching International and founder of the Academy, "Life Management". She has over 13 years of professional experience with with some of the largest international companies in Switzerland. She is a Triathlet, mother of 4 and married to an IRONMAN. Albina earned a degree in economics and management with additional studies in leadership, psychology, coaching and neurophysiology.
Coach, Director and Consultant
Antoneta Gales
Antoneta has more than 20 years experience as people, teams and companies developer. She worked as a consultant in a World Bank Project then as human resources and people development director for an international retail company, until 2018. All her actions are designed for creating an environment where all the positive aspects and strengths of each person are valued. She has a Master Degree in Human Resources. She is a Phronetik Art-Therapist, Solution Focused Coach, and Mental Health Facilitator Trainer.
In 2019, Antoneta published the "The Notebook of Happiness". The Notebook offers a collection of 52 subjects ordered in a particular way to raise the ability to find solutions easier and to manage all challenges. The subjects start with accomplishments, satisfaction, gratefulness, community, communication, and evolve with more deep ones such as breathing, attention, and mindfulness. The subjects are ordered in a particular way to help raise our ability to find solutions easier – and to manage our usual challenges. The Notebook was presented at the International Positive Psychology Conference in Reykjavik, 2022.
Wellbeing Coach and Consultant
Carmanah Mackenzie
Carmanah Mackenzie is a Wellbeing & Performance Coach and Consultant. Many high achievers struggle to find harmony between work and life. She balances structure and intuition through an 8 step strategy to help individuals achieve success across all pillars of life, not only career. She also partners with companies to improve employee productivity & engagement through an effective wellbeing strategy. As a mixed race woman, she strives to cultivate inclusivity every step of the way. She believes that we have one life to live, and is on a mission to help people make the most of it. On a personal note, her biggest life goal is to visit every country in the world (at 62 and counting), and she truly loves to eat. She cares deeply about bringing joy, connection & love to everyone around her.
Coach, Podcaster and Author
Christian Thiele
Christian is a podcaster and author on positive psychology and positive leadership. He enables/empowers leaders to work more efficient and happier, to make their teams and companies more positive and better performing by speaking training, coaching since 2007.
Christian is a certified trainer of positive psychology (cTPPP, www.dgpp-online.de), certificate advanced practice in positive psychology coaching (positiveacorn.com) etc.
Teaches in Germany's first higher education course on positive psychology and coaching in Berlin (Deutsche Hochschule für Sport und Gesundheit).
Christian is an avid skier and mountaineer, terrible climber, 2 children ages 12 and 16. Christian lives in Garmisch-Partenkirchen/Bavaria.
ACC ICF Coach
Erica D'Angelo
Born in California USA in 1984, and residing in Apulia, Italy, in a beautiful Masseria where Erica D'Angelo holds professional Coaching Journeys, both online and offline. She integrates her practice with the use of Horses. A lifetime traveler, learner and achiever who made her way in the Wellness & SPA Industry as top leader and influencer for 15 years, where she still offers SPA Consulting.
Erica is a certified ACC ICF Coach, among the first 50 certified Chief Happiness Officers, certified Horse Assisted Coach and Blue Zones's Program Manager. Today she helps people and organizations to flourish by becoming Great, putting people's Happiness and Wellbeing first. Her approach is based on Positive Psychology.
"The most important thing I learned in my life is that happy people thrive in their lives and professional career contributing to business success and society's wellbeing. My life purpose is to unleash Human Greatness towards achieving Happiness and Wellbeing, with a science-based approach. For this, I support organizations to create a Positive Culture based on the Principles of the Science of Happiness. My core values are INTEGRITY, GROWTH and FUN. I support organizations to optimize resources and help individuals become the best version of themselves with thought-provoking partnerships that also integrates practices of Horse Assisted Coaching"
Doctor (DRPH, LMHC)
Dr. Julie Radlauer-Doerfler
Dr. Radlauer-Doerfler is a leading expert in social connection and social support and uses her experience to create impact within communities, systems, organizations, and individuals. Her approach is collaborative, creative, and curious as she strives to educate utilizing unique avenues including media, stage production, video production, podcasting and writing. She has extensive experience in behavioral health, public health, and organizational development for more than 25 years. She is a national expert in behavioral health, social support, and social connectedness and uses this knowledge to further mental wellness. Her research on structural racism in the behavioral health field has led to the development of a national curriculum designed to create more equitable systems. She is passionate about addressing behavioral health challenges through social support and speaks widely on the topic.
ACC ICF Coach
Olga Barkouskaya
My mission is to partner with successful leaders who want to heighten their self-awareness, resourcefulness, change their behaviors, and positively influence their team. Live life on purpose, with passion, and successfully manage challenges – be they in the realm of career advancement, communication, relationships, energy, time management, or confidence.
My approach is strengths-based and rooted in personal visioning, mindset-work, and developing self-awareness, personal choice, agency, and wellbeing. I believe we can each enhance our own resilience and high-performance potential through mindfully attending to our own values, habits, actions, thinking processes, and wellbeing. Collaborate with me to gain empathetic support to gain traction on your dreams and goals in either your personal or professional life or both.
Applying neuroscience-based coaching to support learning, growth, and development is satisfying because I get to witness real change in real-time.
I am a Neuroscience-based Coach (Associate Certified Coach ACC ICF and Neurozone Advanced Coach), so I also understand the underpinnings of wellness to high-performance potential. Get personalized support for personal growth and transformation in both career growth and leadership development and with proactive mental health and wellbeing.
Health and Wellness Coach, Founder of Jenkins Health Coaching
Anna Jenkins
Anna Jenkins is a former professional figure skater and a corporate marketing executive, today working as a Health & Wellness Coach. She is specialized in helping corporates improve employee wellbeing and coaches professionals to build structure and resilience in their lives by building up health routines & boundaries and teaching various stress management tools/skills. She approaches this from a holistic point of view where she deals with self-awareness & mindfulness, stress management, sleep & recovery, physical activity, and nutrition.
Life Coach, Professional and Personal Life Transitions
Aude Jeannot
Aude has a positive and compassionate nature. Her goal is to help her clients respond consciously and with purpose to the circumstances of their lives to achieve the best results for them. She works with people who are aware that their future depends on themselves and who are ready to engage with motivation and determination in their personal development. With a 15-year background in Human Resources, she previously worked for humanitarian organizations in Canada, and for an international development firm in the US. She also carried out short field missions in Kenya, South Sudan and the Philippines.
She obtained the Professional Coach Certification in Corporate and Life Coaching and the NLP Coach Practitioner Certification from the International Coaching Institute, in Geneva, Switzerland. She also holds a Master's Degree in Business Administration with a Human Resources Management focus from Lyon 3 University in France. Convinced that the interaction with nature has huge benefits for humans, she also trained in eco-mediation, the practice of sensory reconnection to nature (forest bathing) as well as therapeutic gardening.
Aude speaks native French, fluent English, and advanced Spanish. A food lover and avid traveler, she visited more than 35 countries and is always ready to go on a new adventure!
Healthy High-Performance Coach
Cristiano Coelho
Cristiano Coelho is a High-Performance & Wellbeing Coach, has over 20 years of experience in the Brazilian and international markets, and currently lives in Germany.He has worked with large Brazilian organizations such as Infraero and Fundação Getúlio Vargas, and the universities Estadual do Norte Fluminense and Estácio de Sá, in addition to the multinationals SBM Offshore, Bosch, and Volocopter. He has contributed to developing more than 10,000 people from 59 different countries. In 2022, he was invited to join the official team of influencers of LinkedIn, the largest professional network in the world, in recognition of his contribution to his area of ​​expertise.
He holds a master's degree in Business Engineering and has an education background also in Neuroscience and Emotional Intelligence. So, he combined such multidisciplinary knowledge with experience in people management, he is currently Sr. People and Organizational Development Specialist in a futuristic German startup, to create his method of improving human performance. Through this complete method, it is possible to achieve personal and professional goals faster but in a lasting way, and that preserves mental health. And that includes everything from learning how to manage stress better and uncovering how to use emotions to make better choices; to unlacing procrastination by converting it into better habits.
ICF MCC, PLC, Course Director, Educational Trainer at Synthesis Coaching Associates
Cristina Pelizzatti
She has been working as a sport coach in the Sleddog at world championship level since 1986; as an Educational Trainer in the field of Psychosynthesis Counseling since 2013, as a Psychosynthesis Coach & Trainer since 2016, focusing on maximizing effectiveness in thinking and decision making with emphasis on the pursuit of excellence, Transpersonal Leadership and Self-Realization.
Positive Leadership Scientist, Founder and Director of the Leadership Academy
Elaine Jacob
How you think will determine the success or failure in your life…..I have been known by the tagline of "Enlightening Minds" because I believe in Illumination of the Mind !!! We are an amazing species with the ability to think, imagine and create -that which we think about. Once we decide something, we change – Change isn't hard for us !! We change all the time. Yet within organizations, we are thrown into horrible change management processes that go against the way we are designed to operate. When "LEADERS" drive change -Change is welcomed, Change is Celebrated, and Change is Anticipated -the operative word being LEADERS!!!. What an interesting concept – Leadership !!
This is the privilege of my life – to come alongside you as a leader and partner with you in creating change for your personal life and for the lives of those around you. So many times we settle for less than we could ever accomplish due to fear, fear of the unknown, fear of other people, fear of failure – the list goes on and on. But the biggest fear we should have is the fear of not becoming ALL we were meant to be.
Wellbeing Coach, Teacher and Founder
Laurie Weisman
Laurie Weisman is a wellbeing teacher and coach with a mission and passion to help individuals discover a greater sense of wellbeing and live happier lives.
A former banker, Laurie changed her career path in 2005 to enter the growing field of health and wellness. Working with successful entrepreneurs and top executives, Laurie has guided, advised and coached clients to empower them to gain greater control over their health and wellbeing, witnessing the power of wellbeing practices on enhancing one's life in a multitude of ways. Laurie is the founder of Evenkeel Wellbeing, a mindfulness and coaching practice, a teacher for eMindful and the Mindful Living Collective and head of wellness experiences for Chalet M, a boutique hotel in the Austrian Alps. For over a decade, Laurie has developed and taught numerous workshops focused on mindfulness and well-being.
Laurie received an M.A. in Health and Behavior Studies and an M.B.A. in Finance from Columbia University, and a B.A. from Sarah Lawrence College. Her certifications include Professional Coach (iPEC), Mindfulness Teacher (IMTA) and Happiness Studies Coach(Happiness Studies Academy.
Certified Professional Relationship Coach and Founder, MrHoneycomb Coaching
Maurice A. Williams
Maurice's Relationships Hierarchy of Needs to Empower Yourself through Compassion, Optimism, Mindfulness, and Boldness (MRHONEYCOMB) Coaching was founded in 2020 to inspire clients world-wide to become a better self and help expand their awareness of happiness and diversity to create healthy lifestyles and thriving relationships.
Mindset and Morning Routine Coach
Natasja Verhoogt
Your past doesn't define your future. As a mindset coach Natasja motivates you to see the world differently. With small changes in your daily routine you can make a big difference in your life!
Natasja is also community manager for young adults who have a parent with dementia. With her experience as caregiver for her mother who had Alzheimer's disease at 55 yo she knows what they are going through. During the sessions they not only talk about grief. It's also about their own mindset and what they can do to find thankfulness & happiness even when times get rough.
Founder of The Conscious Professional and Creator of the SAXON App
Neil Seligman
Neil Seligman is deeply committed to his work as a pioneer in the consciousness space. As a leading Coach and Trainer, he is the Founder of The Conscious Professional, Author of 100 Mindfulness Meditations and Conscious Leadership and a fixture on the international corporate speaker circuit. His forthcoming app SAXON offers a cutting edge spiritual technology that connects you with the rich field of potential from which wisdom emerges.
Founder and CEO, High Impact Coaching and Consulting, LLC
Paula Goudsmit
An evangelist for WOHASU's mission and approach, Paula is thrilled to be a tribe coach at WOHASU 2023! Paula Goudsmit is the CEO of High Impact Coaching and Consulting whose mission is to build emotionally intelligent and resilient leaders and teams that will positively change the workplace of the future. Her sweet spot is the ability to mine for untapped leadership potential using a strengths and values based approach that accelerates and drives clarity, engagment and results. Paula's had the privilege to partner and coach thousands of individuals, hundreds of teams, and deliver customized leadership development training to dozens of cohorts of emerging leaders. She's worked in a variety of industries with some of the most established brands such as Microsoft, Boston Consulting Group, ARAMARK, Campbell Soup, Pepperidge Farms, Sanofi, BrigthView, HP Hood, CHIEF and more.
An advocate for continuous learning, Paula holds a Master of Science degree with a concentration in organizational policy from Boston University and a Bachelor of Arts degree from Assumption College. She received her Professional Coach certification at the Coaches Training Institute and earned a certificate in Positive Psychology from the Wholebeing Institute. When not doing the work she loves, you will find her traveling to or with her sons who share her love of the outdoors, new adventures and time with family and friends.
Author, Speaker and Owner of Ignite Your Extraordinary
Rita Ernst
Rita Ernst owns Ignite Your Extraordinary, an organizational consulting practice emphasizing the convergence of happiness and productivity to create positive, committed,high-performing organizations. She holds an advanced degree in Organizational Psychology from Clemson University. Her professional credits include adjunct professor for graduate and undergraduate classes, publication in national magazines, and featured podcast guest. Her first book, Show Up Positive, was released on June 14, 2022.
Coach, Speaker and Facilitator
Silvia King
Silvia King is an enthusiastic empowerer of people. As an intercultural Positive Psychology Coach, Silvia works with individuals and teams to help them flourish through coaching, training and workshops. She holds an MA/lic.oec.publ. (Business Management) from the University of Zurich, an MSc in Applied Positive Psychology and Coaching Psychology from the University of East London (MAPPCP), and is a PhD candidate with Heriot Watt University, exploring Coaching Psychology in a Middle East context. She is a graduate member of the British Psychological Society (GMBPsS) and an EMCC-accredited Senior Practitioner coach, a certified facilitator for Mindfulness and Emotional Intelligence, MTa® Experiential Learning facilitator and certified Laughter Yoga Teacher.
Her publications include peer-reviewed academic journal articles and book chapters. Silvia is the co-creator of the ICF-certified course "Develop your cultural sensitivity for successful cross-cultural coaching, mentoring & leadership".
Co-Founder and MD of Mode for, Mindset/Performance Coach, Speaker and Writer
Tabby Kerwin
Her work as a mindset and performance coach, speaker and best-selling author is founded in learning and research of positive psychology, professional experience as a coach and professional musician and lived experience of poor mental health. With a philosophy of The Three Ps: Possibility, Productivity and Performance, she helps people shift their mindset to be happy and flourish, whilst building resilience to manage the difficulties of life, grief and the world around them.
By building our emotional fitness we shift from fear to flow, we start to create our happiness, experience the best in life, flourish and manage the difficulties that face us all whilst protecting our mental health. That is my journey and one that I want to support others to experience.
PCC, CPC, ELI-MP
Taline Yessayan
With over 20 years of background in business and real estate sales and development, she has found her true calling as a Life and Leadership Coach in 2018, when she joined iPEC's Coach Training Program (Institute for Professional Excellence in Coaching). In her coaching business today, she partners with clients who want sustainable change to reach core transformation in their lives and their careers. As of 2022, she has also been certified as a Lead Trainer and Mentor Coach at iPEC facilitating their monthly 3-day/30 hour workshop modules, and working with students 1:1 to refine and take their coaching skills to the next level.
Service Excellence Coach, Author and Speaker
Maya Mattar
Maya Mattar, Founder and Executive Director of Lasting Impressions is a people development professional, educator, and speaker. In her 20 years of working in the service industry, with international experience across the Middle East and Southeast Asia, she has helped more than 11,000 individuals develop their skills. Maya has a master's degree in Coaching Psychology and is passionate about helping individuals and organizations "change the doing by changing the viewing". She regularly trains and coaches professionals from around the world in leadership, service excellence and life skills. Her clients have included Emirates Airlines, LinkedIn, DHL, Dubai Municipality, Pearson, Baker Hughes, Oracle, and many others.
Presence-based Coach, Founder of Open Hearts Coaching
Courtney Johnson
Together, we can create a reality where every being can thrive, and I care deeply about driving this change in the world through my work, my relationships, and my way of life. Within each of us is an innate life force, a wellspring of truth, that wants to flourish, explore, and create. Through her coaching work, Courtney creates environments where people can see the best in themselves, unleash their life force, and fulfill their dreams…making their communities and our world a better place every step of the way.
Learn more at openheartscoaching.me or on instagram @open.hearts.coaching
Leadership, Well-Being Coach and Founder, Boundless Growth Coaching
Joe Lofshult
Joe brings over 20 years as a transformational leader in corporate America to his coaching practice. As a coach he works with individuals and teams to help them become more effective in identifying and getting where they want to go. However, he also believes in the importance of helping his clients improve their overall well-being and life satisfaction along the way.
In addition to being a credentialed coach through ICF, he brings advanced training in positive psychology, team coaching, and ACT to his coaching practice to best serve his clients. Joe has an MBA and Master's degrees in Management Information Systems and Computer Science from the University of Nebraska – Omaha and a Bachelor's degree in Nuclear Engineering from Iowa State University.
Coach
Molly Hetrick
As a Professional Credentialed Coach through ICF, Molly Hetrick's mission is to support the growth of technically gifted individuals into visionary and influential enterprise leaders. In working with hundreds of individuals over the last eight years, she has witnessed the power of coaching to transform lives.
Molly has over twenty-five years of professional experience in corporate strategic planning & analytics, and is a graduate of Fielding Graduate University's Evidence Based Coaching Program. She is a facilitator of Harvard-developed Immunity to Change methodology and holds the Master of Science degree from the University of Southern California.
Personal Transformation Coach @ Joy Of Life Coaching
Luiza Belkova
Luiza specializes in and is deeply impassioned about helping people discover their true potential and capabilities. This then helps her and her clients with their teaming in focused exploration discovering how to best connect those to their authentic values and aspirations. They further team in applying proven strategies and tactics helping drive positive changes in "who and how" they are and live each day, helping advance forward in reaching their goals in all areas of life.
She makes use of the best methodologies and interventions based on decades of research in the fields of Positive Psychology and Human Development. Her clients also benefit in our teaming together from her extensive continuing research and studies on the latest in the field, including by learning from and collaborating with noted leaders in the industry.
Wellbeing Empowerment Coach
Maud Eeckman
Maud is a Wellbeing Empowerment Coach who will support you in both your personal life and business to identify your goals and have the confidence to reach them without burning out. After spending 12 years in Investment Banking, Maud has developed a coaching method where well-being is at the core of how she will support you on this journey. She strongly believes that a mind-body approach is a key to building long-term results and happiness.
Maud is also a certified yoga teacher, and meditation and breathwork practitioner helping busy minds to leave their head and connect to the wisdom of their bodies.
Using mindfulness and mindset tools, Maud will help you explore what is keeping you stuck and empowers you with real-life tools so you can self-regulate when needed and navigate life's turbulences with confidence and clarity.
Organizational Culture Strategist, Workforce Mindfulness Facilitator and Wellness Coach
Carmen Alvarez
Organizational Culture Strategist, Workforce Mindfulness Facilitator and Wellness Coach Carmen Alvarez is a wellbeing teacher and coach. As a certified workforce mindfulness facilitator, Carmen integrates mindfulness and wellbeing to provide a comprehensive and integrated wellness approach.
She serves as director of strategic programs at Massachusetts General Hospital/Harvard Medical School where she develops and executes leadership initiatives addressing organizational culture to enhance and address workforce wellness & well-being, as well as inclusion, equity, and community health.
She is a graduate of Mindful Leader ™ Workplace Mindfulness Facilitator Program and Brown University School of Public Health's MBSR (Mindfulness Based Stress Reduction) Program. She is also a graduate of the Benson Henry Institute for Mind-Body Medicine PART (Positivity and Relaxation Response Training) Program. Carmen has most recently completed her certification as SKY Wellness Coach, a comprehensive psychosocial program tailored for university populations–students, faculty, and staff–offered by the International Association for Human Values. (IAHV) Carmen is a Certified Reiki Master and the founder of CAYA Wellness Reiki Therapy offering integrated holistic health services & coaching. She has served as a Reiki Therapist at Brigham and Women's Hospital in Boston since 2018.
MPS ACC NBC-HWC and recent MAPP-CP graduate , Coach and Podcaster of "Learned it from and 80s Song"
Patricia Friberg
Patricia is best known for how people feel in her presence, with her warm, motivating, and often funny nature. Throughout her career she has used her top VIA strengths, love of learning, leadership, social intelligence, humor and curiosity for 10 years as a psychotherapist and clinical counselor, 10 years in management and leadership, and now as an evidence-based coaching psychologist. Using positive psychology, her podcast "Learned it from an 80's song" combines storytelling with music to inspire guests to explore their VIA strengths employed during obstacles.
Patricia has two post-graduate degrees in Art Therapy from Pratt Institute and as of January 2023 she completed her MAPPCP at the University of East London. Her research explores the lived experiences of leaders participating in a 21-day creative arts intervention. Patricia hopes to carry her research forward as a PhD student. Patricia is an ex-pat from the United States living in Luzern, Switzerland with her husband, two boys, their Newfoundland, "Winnie" and a rescue cat. "Hazel.
Leadership PCC ICF Executive individual and team coach , serial entrepreneur PCC ICF Executive C Suite individual and team coach, Logistics consultant, Ambassador for VISA «She is next» social campaign , HARVARD BUSINESS SCHOOL online alumni.
Victoria Vitchenco
Entrepreneurial and driven Chief Executive, with 15+ years of leading industry expertise in enhancing sales and business planning to increase growth for domestic and international freight forwarding segments. Facilitator and builder of world-class management and sales development teams. Proven developer skills in total company sales opportunity funnel to be used for financial forecasting, building of fruitful partnership.
Industry Sectors Coached: communications, entertainment, media, energy utilities, hospitality and leisure, manufacturing, engineering and construct professional and financial services, retail and consumer technology and transportation.
Positions held: C-Suite (CEO/CIO/CFO), external coach and organizational development.
Psychologist, Author, Coach, Workplace Mental Health Consultant
Karen Doll
Dr. Karen Doll is a Licensed Psychologist, Consultant, and #1 International Bestselling author of Building Psychological Fitness: How High Performers Achieve with Ease. She has spent 25 years partnering with industry leading organizations and coaching professionals. Working at the intersection of personal well-being and professional development, she is committed to mental health advocacy and awareness in the workplace.
Holistic Career Coach, Vocational Consultant and Executive Performance Mentor
Melissa Robinson
Melissa Robinson Hussain is an Holistic Career Coach, Vocational Consultant, and Executive Performance Mentor with a passion for supporting career transitions and advancement. She has been in private practice since 2014 and is enthusiastic about helping others gain a clear understanding of their own unique contributions and the confidence to effectively convey it. In November, 2022, Melissa realized her dream of launching Living Renaissance to build a community of purpose-driven professionals dedicated to maximizing our impact while experiencing exponential growth, peaceful confidence, and joyful contribution by adopting a Renaissance Mindset.
M.Sc., M.A., PCC, RYT, CHC - Conscious Leadership Catalyst: Executive Coach
Suze Shaner
Suze is  a curious, lifelong learner interested in the truth and exploring many ways to grow and expand herself as a person, a leader, and a coach/consultant who develops leaders. Who we are affects how we lead. Her ability to be happy is affected by her relationship with herself and her relationship with others. 
Suze has explored dozens of healing modalities and been a participant or leader of even more professional development experiences. She has learned, our greatest life and work/career lessons are often connected to our greatest challenges. The journey for realizing one's potential must also include healing those places we often least want to go to. It requires conquering our deepest fears and to find the right people who can see and support us for who we are, and who we can become. Love is a key ingredient. Cultivating these supportive relationships and experiences is what brings the deepest long-term happiness.
Talent Development Coach, DEI Consultant, Advisor to HappiLyfe
Veronica Lopez
Veronica is an action-led Attorney-turned-Talent Development Coach with a background in Diversity, Equity, and Inclusion Consulting, and Learning & Development Facilitation. She acts as an Advisor to HappiLyfe, a wellness startup dedicated to empowering people to lead happier lives, and is on a personal mission to optimize and accelerate the careers of systematically excluded employees and leaders worldwide.
By leveraging all of her professional experience, alongside her personal experience as a woman of color and expat, she helps BIPOC and female employees and leaders create and achieve strategic goals, develop an authentic professional brand, and act with increased confidence and clarity.
Certified Life Coach
Celine Toennemann
A past: A rough start in life took Celine to the dark corners of her soul. Thankfully she was born with a spark that fed her curiosity to expand beyond her circumstances. She took advantage of life's rich opportunities to develop resilience, altruism and philosophy. A passion: Psychology and personal development, first to save herself, which then transformed into the desire to help others make sense of and own their life. A mission: Celine accompanies the quest for meaning and change, with a lot of loving kindness (and a bit of playfulness too). A toolbox: A Bachelor's degree in psychology, a coaching certification, over 20 years of corporate experience. A human: Swiss living around Lake Geneva, has lived in the USA, bilingual French-English, married, one child, book and podcast devourer, lifelong learner, aiming for joy and flow in everyday life!
Career Transitions and Relocation Coach, Mentor-Coach ICFAstrologer
Anna Boltenko
Anna is a certified career and relocation coach (PCC ICF) who is passionate about supporting people thrive through times of change and transition. She started her career more than 10 years ago as a Human Relationship course instructor in top European universities and worked in both Europe and Canada. Anna also holds certifications in Trait Emotional Intelligence Questionnaire (TEIQue) and practice astrology as a part of her career and relocation coaching process. She works mainly with job and career changers, and people transitioning to life in a new city or country. Anna is passionate about connecting people to their inner potential and is recognized for my empathy, willingness to help and goal-oriented approach. On a personal note, Anna is a traveler, photographer and digital content creator. She lives in Vancouver, Canada but now is on a 5 month nomadic journey exploring the world and its beauty.
Life and Agile Coach
Olga Murphy
Coaching came into her life in 2021 and became a true love ever since. She sees coaching as a great approach to support people on their ways to their goals. Its focus on actions and broadening vision is always beneficial. In her private practice she had an opportunity to be a thinking partner for a variety of subjects from personal relationship to work/life balance. Now working as an Agile coach she has also had an opportunity to accompany teams and her passion for coaching only grows further.
Leadership/Teach Coach, Happiness Trainer, and International Speaker
Michelle Zou
Michelle Zou brings over 20 years' experience as an inspiring leader in Fortune 100 companies to her coaching, training, and consulting practice. She helps individuals and organizations fulfill their potential and achieve both success and happiness. She is a leadership trainer and coach at Microsoft, Co-founder of the HSA Alumni & Business Club, Founder of the Happiness Coach and Trainer Academy, and a public speaker in the U.S. Speaker program speaks internationally at events organized by the US Embassy.
Michelle has an MBA, MS in Finance, and MA in Happiness Studies (taught by Dr. Tal Ben-Shahar, 2022-2024). She is a certified Happiness Trainer at the Happiness Studies Academy, and has created a series of workshops to bring happiness into corporate training. She is a credentialed ICF PCC, EMCC Global Team Coaching Practitioner (ITCA), Situational Leadership II Trainer, Transformational Leadership Trainer, Energy Leadership Master Practitioner, COR.E Leadership Dynamics Specialist, and holds certificates in Foundations of Positive Psychology, The Science of Wellbeing, and The Science of Happiness at Work.
President, Executive and Leadership Coach,180coaching.com
Laura Scott
Laura is the CEO of 180 Coaching, an executive coaching and leadership training provider based in Tampa, Florida. Laura has been coaching business owners, team leaders, and executives for 18 years and also serves as Past President of the ICF Florida Charter Chapter and as a Leadership Coach at the Sykes Business School at the University of Tampa.
Laura's keen interest in neuroscience, brain-based mindfulness, and emotional self-regulation has informed her coaching, prompting the development of her Pause (II) Power training program for resiliency and emotional self-mastery and the Scott Model for Cognitive Empathy.
Team Dynamics Coach and Consultant
Yvette Costa
Yvette is an iPEC certified Executive Coach, Yoga Teacher and Yoga Therapist.  She also holds certificates in The Science of Well Being from Yale and The Science of Happiness from The Happiness Studies Academy.
She applies these certifications and her corporate experience in helping Executives increase their emotional intelligence and willingness to learn and collaborate without defensiveness or competitive rhetoric.  She passionately believes that cultivating strong teams begins with the individual and that by providing individuals with the proper tools, knowledge, and support, they will develop the skills to manage change and ambiguity easily and consistently be a more productive team member and leader.
Coaching and Facilitating for Business and Personal Well-being
Monica Giordani
For over 20 years now, her aim, through individual coaching and well-being training, is to help people to be aligned with their own values, while enhancing potential through motivation and commitment. Passionate about what accelerates the growth of human awareness and compassion, she works with enthusiasm, and with her personal style, daring to be authentic, loving and firm.
Happiness Coach and Image Consultant
Dení Vázquez Ackermann
She contributes to her clients' purpose finding, relationships' improvement, stress management, work-life balance, and whole wellbeing through the science of happiness, neurobiology, psychology, and mindfulness. Focusing on what her clients would like to convey, she shows them how to produce a desired effect on themselves and others by using specific verbal and non verbal stimuli in their image.
Fascinated by quantum physics and the power of the mind, she also joyfully guides her clients to manifest their desires through powerful meditation practices. Her purpose is to bring more happiness, beauty, and awareness to employees' lives! Whole Person Certified Coach (ICF), Certified Happiness Trainer (HSA), Master's in Public Image Engineering (valedictorian); works in Spanish, English and French.
COO of Zentopia @BrainCo, Happiness Coach and Founder of Harvard GSE Brain Club
Cicy Zhang
Cicy Zhang is a founding member of BrainCo, a Harvard iLab incubated company focusing on brain-machine interface technology and applications. Cicy's main role at BrainCo has evolved from mindfulness product management to Happiness project management, where she led a team of 40 scientists and engineers to develop mindfulness-related content using neuroscience and brain-machine-interface technology to unlock people' learning potential.
Cicy is currently a certified team coach and organization relationship coach, which enables her to support the company's organizational and talent development through executive coaching and leadership training.
Life Coach, Career Coach and Personal Transformation Coach, High Peak Life Coaching
Sandie Norbron-Shaw
Sandie left the corporate world of finance to align better with her values and set up her Life Coaching practice 17 years ago. She is a qualified Life Coach with over 800+ coaching hours to date, is an active member of the Association for Coaching and holds a practitioner certificate in Positive Psychology (PPPC), NLP and Stress Management.
Sandie is passionate about coaching and the power it has to help move people forward in their lives. Life & Career coaching can and does have a transformative effect! Sandie is able to switch hats and offer mentoring, career coaching, personal development diagnostics, NLP and Positive Psychology interventions to support others towards their goals whilst enhancing their wellbeing, success and happiness as part of the journey. Her go-to approach is person-centered, collaborative and non-directive. She believes that a lot of the time people already have what they need inside them and working with a good coach can bring this wisdom to the surface. Sandie is known for being warm and understanding of the difficulties people face whilst also being confident and encouraging of their potential for positive change. 
Sandie works as part of a team of wellbeing practitioners at a Wellbeing center in the High Peak, Derbyshire, is available for online coaching and resides in the beautiful Peak District National Park, England, with her husband and two young boys.
Clinical Psychologist, Founder AOKToday.org, MAPS and CCPC
Laura Farkash 
Laura is a Clinical Psychologist who has spent the past decade dedicated to embedding Positive Psychology within the Health and Education Sectors. As an Appreciative Inquiry practitioner, she is passionate about facilitating Whole System, strengths-based, transformative change in organizations. More recently she has expanded her reach to instructing communities, equipping members with Mental Health First Aid Accreditations.
As an internationally accredited Pilates Instructor, with a certification in Nutritional and Integrative Medicine for Mental Health, Laura is passionate about sharing a holistic approach to personal and societal wellbeing. As a personal project, she has created AOKToday.org as a tool to encourage impactful acts of kindness.
Teacher
Philipp Hartmann
Philipp has been studying economics and psychology, has been working in the hospitality industry for more than 25 years and speaks 5 languages. Philipp's purpose is to bring relational happiness to individuals, groups and organizations, by teaching rigorous research in happiness, in which he is certified.
Life & Leadership, PCC Coach and Facilitator Trainer
Aska Naito
Aska Naito is a PCC executive and leadership coach certified by ICF and coaches in English and Japanese. She empowers dual and multicultural leaders globally to re-identify and merge their tradition and modernity to align with their authentic WHO to impact and influence their organizations. She is also an Energy Leadership™ expert, Lead Trainer, and Mentor Coach for one of the world's top coaching schools, the Institute for Professional Excellence in Coaching (iPEC).
Born in Tokyo, raised in France and Switzerland, and finishing her higher education in the United States, she learned to integrate herself into new environments through resilience and adaptability. She has successfully blended her traditional Japanese cultural values with her modern Western values and this experience has allowed her to connect naturally with people from different cultures, ages, and socioeconomic statuses. Aska loves working with executives, emerging leaders and professionals, and creatives around the globe and splits her time between the United Kingdom and Japan.
Coach
Ute Wichtmann
Ute has been working for several years as a leader in franchising for one of the largest German supermarket and tourism groups in Europe. Having studied psychology and being certified as a coach, she is coaching her franchisees. In her work, she increasingly applies the science of happiness, in which she is about to acquire a Certificate by Dr. Tal Ben-Shahar. Ute is also a fan of the French Language and Culture.